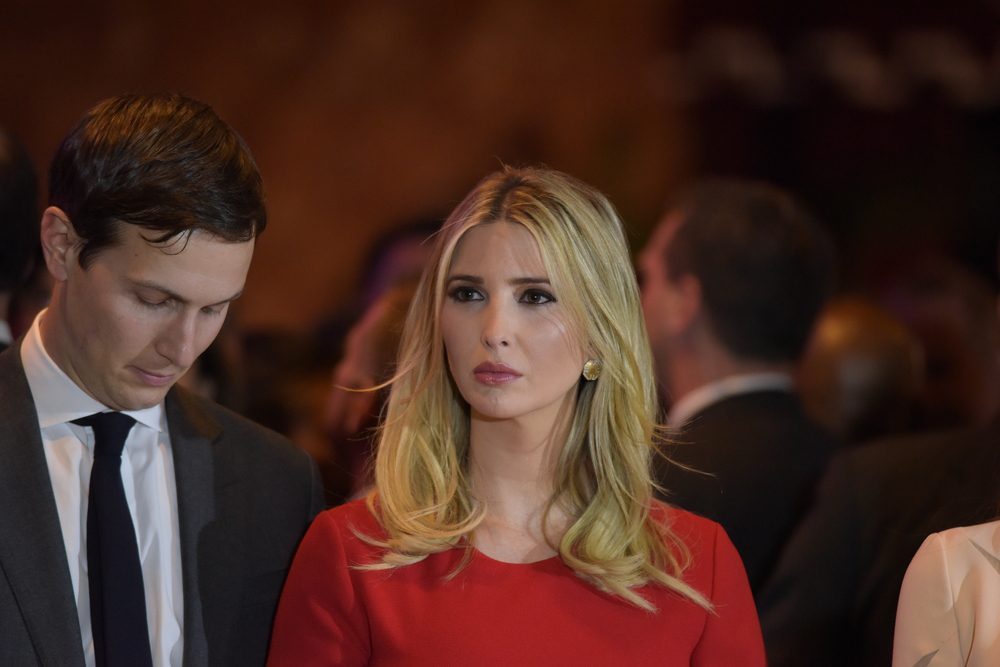 Her father is WELL-known as one of the most controversial presidents in the history of the United States, as he has made a reputation for himself for the most misogynistic, anti-semitic, and racist campaign. Given all that, we can't stop but wonder what his daughter is like.
I mean, what do we REALLY know about the 35-year-old entrepreneur? This woman has been a longtime supporter of women's rights and now is an Orthodox Jew that once donated a large sum of money for her father's biggest political rival's campaign, Hillary Clinton. So, let's discuss a bit about the many surprising things regarding Ivanka Trump:
Her brother-in-law is currently dating Karlie Kloss
Ivanka's brother-in-law is the long-term boyfriend of Karlie Kloss. His name is Josh Kushner, and he once told "Esquire" that he would never vote for Donald Trump. In the magazine, writer Vicky Ward wrote about the businessman's political preferences: "Through a spokesperson, he said that he deeply loves his brother, but did not want to make any statement that might embarrass him."
Even so, the spokesman said that Josh has been a lifelong Democrat, and nothing will change that, not even Donald Trump, according to Ward. Well, this must be interesting! Not even Trump's family wanted to vote for him!
She is Jewish
When Ivanka Trump married Jared in 2009, she automatically converted to Judaism and took the name of Yael. In an interviews she had with Vogue, she recalls how much she enjoyed making this decision. "I am very modern, But I am also a very traditional person. I think that it is an interesting juxtaposition in the way I was raised as well."
According to Ivanka, Judaism creates the perfect environment for family connectivity. Although she was raised as a Presbyterian Christian, Ivanka converted in July 2009 to Orthodox Judaism, after studying with Elie Weinstock from the Modern Orthodox Ramaz School.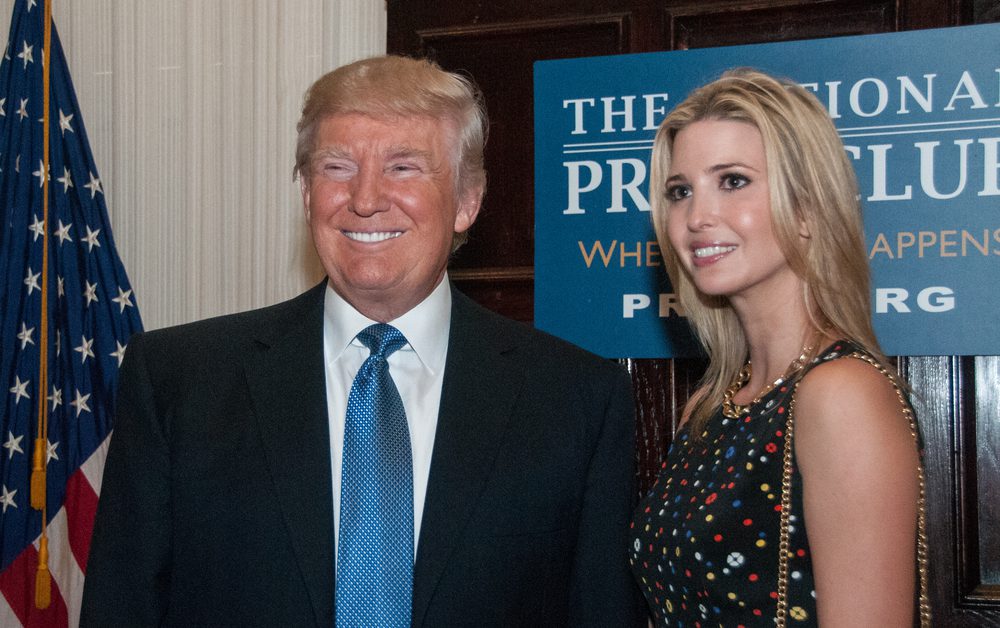 She is very determined to fight for women's rights
Remember that time when Donald Trump spoke of a possible ground-breaking childcare policy? At the time, it was largely thanks to the help of his eldest daughter, which offered six paid weeks of maternity leave, but also income tax deductions that are equal to the full cost of people's child and elder care expenses that were based on the "average cost of care".
And just a few days after her father won the election, Ivanka reminded her viewers how passionate she was about certain issues, and how much she wants to fight for them. How much she wishes to fight for wage equality and childcare.
She attended the same schools as Jackie and John F. Kennedy
Ivanka Trump first studied at the Chaplin School, which is the same school that Jackie Kennedy frequented. After Chaplin, Ivanka moved onto the renowned Choate Rosemary Hall in Connecticut, where the former president of the US was included in the alumni. Chapin was an all-girls school located on the Upper East Side, that had a strong reputation for its preferences of blue blood, feminine and ambitious students.
So, with affluent attendees like Ivanka, and a very rich history of traditions and elevated standards, the school Ivanka attended is definitely one of the best and highest-rated schools in the entire United States.
She wakes up at 5.30 am
According to an interview she gave to Morningroutine.com, Ivanka wakes up every day at 5.30 in the morning. Then, she meditates, works out, has a cup of water and lemon and a coffee, reads the newspapers, and takes her children to school.
As she mentioned, it's very difficult for her to break the habit of checking her phone the minute she wakes up. Among her favorite morning, newspapers are The New York Post, The Wall Street Journal, and the front section of The New York Times. Ivanka practices transcendental meditation, which is a very popular method for those who frequent Wall Street.
Her real name isn't Ivanka
Did you know that her real name is Ivana? She's named after her mother, who's originally from the Czech Republic. In fact, Ivanka is just a nickname for Ivana, which is similar to how a child named Robert could also be called Bobby or Daniel could also be Danny.
Or it's the same thing as the TV Show "Gilmore Girls", where Lorelai Gilmore names her daughter Lorelai but calls her Rory. For example, Donald Trump Jr. is named after his dad, so it makes sense that Ivana Trump would also want her daughter to be called after her. Ivanka explained it all to us in a Tweet that dates all the way back to 2010.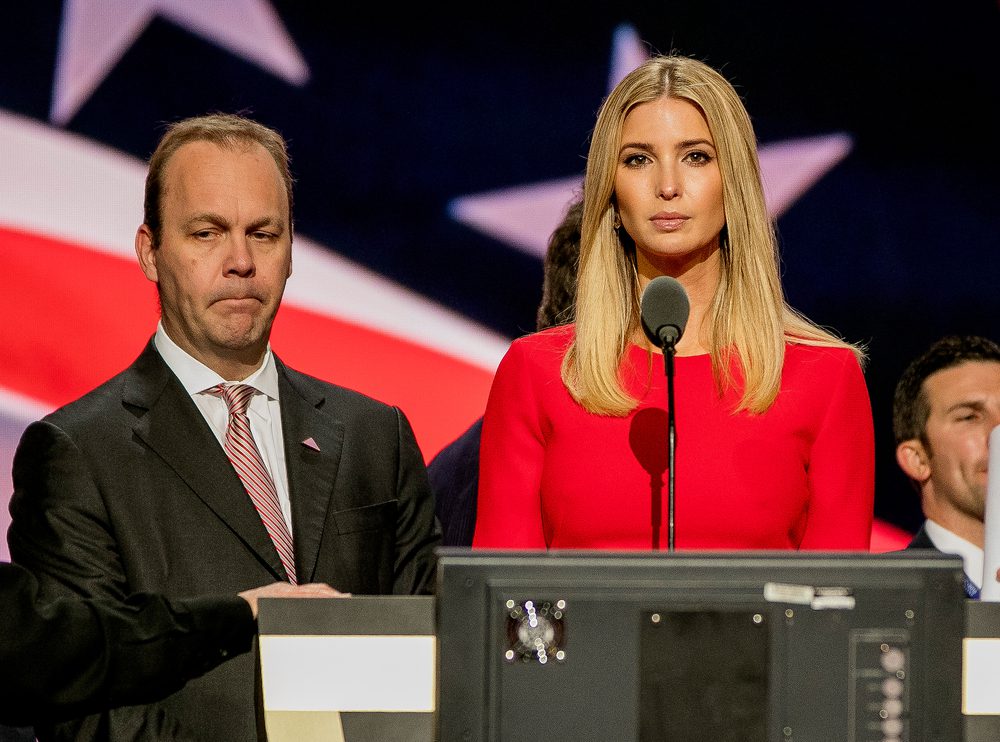 She made a big donation to Hillary Clinton's campaign in 2007
Before Donald Trump announced that he was running for the presidency, Ivanka donated a large number of proceeds from her jewelry line to Hillary Clinton's campaign in 2007. Her father did the same thing back in 2006 when he donated $4,000 to the Democratic Senatorial Campaign Committee and $16,000 to the Democratic Congressional Campaign Committee.
Also, Ivanka donated to Hillary's campaign, by ordering an ear cuff from the jewelry line Lady Grey. Its founders donated all the money from the sale of the items to Clinton, alongside other progressive causes.
Also, at some point, Donald Trump and his daughter made serious financial contributions to Kamala Harris's campaign as California's attorney general, before she became a senator.
She has three children
"Being a mother can be one of the most rewarding experiences, but it's also extremely wild and stressful." Ivanka has three children: Arabella Rose, Joseph Frederick, and Theodore James. As she said many times, she and Kushner are still getting used to life as a family of five members.
She is very smart
Ivanka spent the first 2 years of college at Georgetown University before she moved to the Wharton School of Finance at the University of Pennsylvania, where she graduated with an economics degree.
Unintentionally or not, Wharton was also the same college her father, her older brother, Donald Jr., and her half-sister Tiffany attended. Soon after she graduated from school, she was appointed as the Executive Vice President of Development & Acquisitions at the Trump Organization, but also a fashion entrepreneur in her own right.
Ivanka Trump has been praised many times for her ambitious, hard-working, and progressive attitude towards work.
Her best friend is/was Chelsea Clinton
The two of them have been friends for years now, as they share similar backgrounds. They both live in Manhattan, have children, and apparently have enjoyed many double-dates with their husbands, as they are both Jewish.
In an interview, she gave to "On the Record", Ivanka described their unlikely friendship by saying: "We're not the candidates. We're the children of the candidates. We have kept a very strong bond, maybe a little less publicly so, but she is a good friend. We really support each other."
If you enjoyed reading this article, we also recommend reading: 6 Most Hated Hollywood Couples
(Visited 2 times, 1 visits today)