11 Tricks to Improve Allergies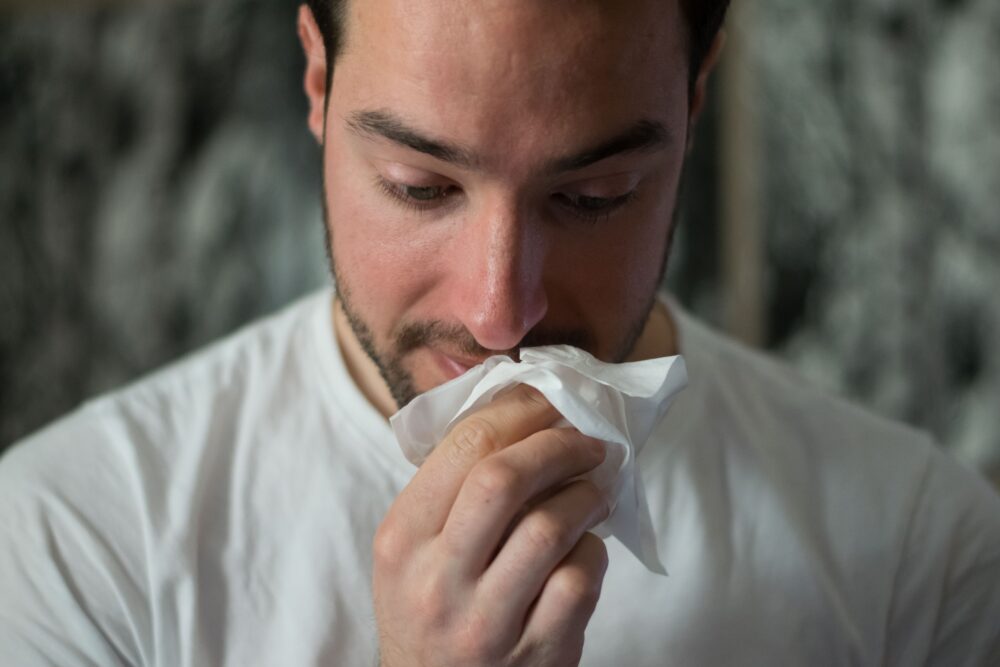 Although extraordinarily beautiful and fragrant, spring awakens not only the nature of life but also allergies! More and more people are experiencing spring allergies and, unfortunately, the symptoms can be really irritating, annoying, stealing the unassuming state of well-being. We have prepared for you some tricks you can do to keep away allergies!
No chemicals
Keep the house clean. It is one of the best ways to avoid indoor allergies, but take care of harsh chemicals that can irritate your breathing and aggravate symptoms of allergy. To avoid such unpleasant events, try to prepare household cleaning agents, natural compounds with natural ingredients such as vinegar or sodium bicarbonate. Use a vacuum cleaner that has a HEPA filter to catch allergens. If you suffer from severe allergies, ask someone else to order and clean the house in your place.
Steam helps
Inhale some steam. This simple trick can ease a clogged nose and help you breathe easier. Keep your head bent over a bowl of warm (but not too hot) water or above a water-filled sink and put a towel over your head to catch the steam. Another convenient way is to stay in the bathroom at a hot shower.
Avoid cigarette smoke
Cigarette smoke may worsen your clogged, itching nose and tearful eyes. Choose restaurants, nightclubs and non-smoking hotel rooms. Avoid other types of smoke that can worsen your symptoms, such as smoke from fireplaces that burn wood.
Find out about allergenic factors
You may think you know what the problem is, but are you sure? Schedule a meeting with an allergy doctor for a skin test so you can identify the true triggers. Later you can make a plan to avoid them.
Do not open the window anymore
It's a wonderful day, we know, but if the number of pollen particles is high, try to keep the windows and doors closed to protect the indoor air. You can also install a HEPA filter on the air conditioning system. Now there are applications that tell you when the level of pollen is high, and so you know when it's better to keep the window closed.
Consider alternative treatments
Butterbur (a plant extract from the Asteraceae family) is one of the most promising and well-researched alternative treatments. Some studies suggest that an extract called "Ze 339" may work like antihistamines. Other studies show that Phleum Pratense (thymophytic) and picnogenol (an antioxidant) plant can also be helpful.
Wash yourself as soon as you enter the house
Every time you enter the house, you bring the pieces of the outside world with you. Once you come out of the air, your clothes, shoes, hair and skin are covered with small particles. Make sure you take a shower and change your clothes to make sure you get rid of any allergen and do not forget to leave your shoes at the door all the time!
Eat healthy
A recent study concluded that all children who ate a lot of fresh vegetables and fruits – especially grapes, apples, oranges and tomatoes – had fewer symptoms of allergy. Researchers are still trying to figure out the link, but there is no doubt that a healthy diet is good for the whole body.
Drink more liquids
If you feel clogged or have various symptoms of allergy, try to drink more water, juice or other non-alcoholic beverages. The extra fluid can thin the mucus from the nasal passages and give you a relief feeling. Hot liquids, such as tea, broth or soup, have extra benefit: steam.