20 Heartthrobs from the Golden Age of Hollywood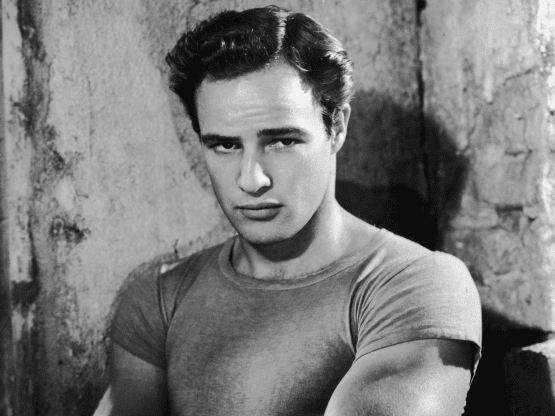 The period between 1920 and 1960 is known in the history of the film as the Golden Age of Hollywood. At that time, the film industry has become one of the most important in America – the status holds even today, partly because of the huge public interest for Hollywood actors and actresses. The 1920s and 1960s have seen a number of successful films, some of them still considered to be the best in the history of the film, and the then-known actors and actresses are regarded as examples of refinement and elegance.
---

Frank Sinatra was the original heartthrob.
The ladies called him "Blue Eyes Frank," and the world called the ladies "bobby soxers." In the mid-'30s, the singer and actor became, arguably, the original heartthrob. Ladies around the world went crazy at his shows. Teenage girls were the main part of his audience, wearing short white half-hose, this is the reason why they were called "bobby-sox girls".
The singer tried twice to commit suicide out of love. The volume "Sinatra to Hollywood" reveals that the artist had two attempted suicides. The desperate gestures were caused by the tumultuous relationship with actress Ava Gardner.
Frank Sinatra was what the Americans call "a ladies' man" (a Don Juan) and, besides his four wives, he has had many adventures and relationships.
---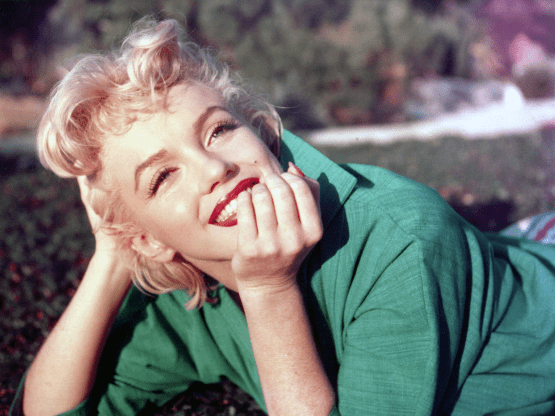 Marilyn Monroe was one of the original sex symbols.
Marilyn Monroe (1926-1962) was one of the most famous actresses of the 1950s because of her look – she became the classic image of the "voluptuous blonde."
Intense, but far too short, this is how Marilyn Monroe's life can be described. She had a childhood full of abuses and a schizophrenic mother, and the scandals continued in both maturity and after the star's disappearance. As proof is also the love affairs with brothers Kennedy, Frank Sinatra and Marlon Brando.
The film that made her famous at Hollywood was "Ladies of the Chorus" but the encounters with some men were the ones that marked her destiny both personally and professionally. His first great love was director Fred Karger, but she never thought she was the right woman to become her wife.
---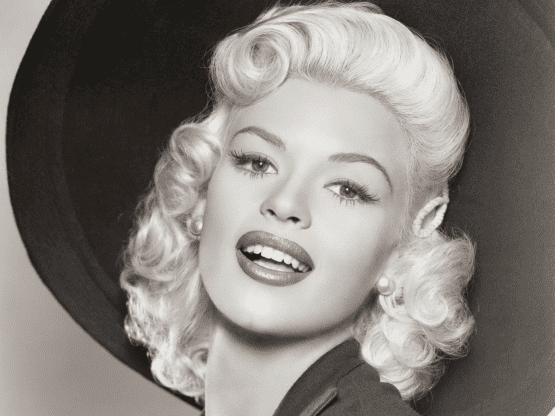 Jayne Mansfield was one of the leading ladies in '50s and '60s film.
One of Hollywood's most daring starlets, Jayne was among the first actresses to appear completely naked on the big screens. When, in 1963, Jayne was in all her splendor showing her nudity in the movie "Promises, promises", Hollywood and the whole world remained with shocked. She was being perceived rather as a copy of Marilyn Monroe or a parody of Marilyn, because Vera Jane Palmer was also doing things Monroe did-but things he did not it would have done them.
Married three times and mother of five children, the sex-symbol  had an extremely intense life. And strikingly short: her destiny broke down at the age of just 34 years in a car accident.
---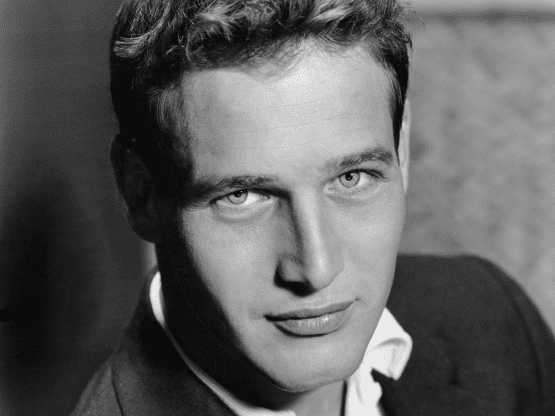 With blue eyes and a knack for romance, Paul Newman captured hearts in the 1950s.
Someone said so beautifully that he was the Hollywood most decent star. And that despite his absolutely conquering look. With a half-century marriage, the great actor nurtured his inherent sense of sensational drive at his racing car. And mistakes, equally inherent, tried to compensate them through a remarkable philanthropic activity.
Paul Newman was also a famous philanthropist. He set up Newmans Own, a food line, especially the sauces, the money being donated for charitable purposes. The sums he was able to give to the needy were fairly consistent, Newman saying in jest that he feels embarrassed that salad dressing earnings are bigger than his films earnings.
---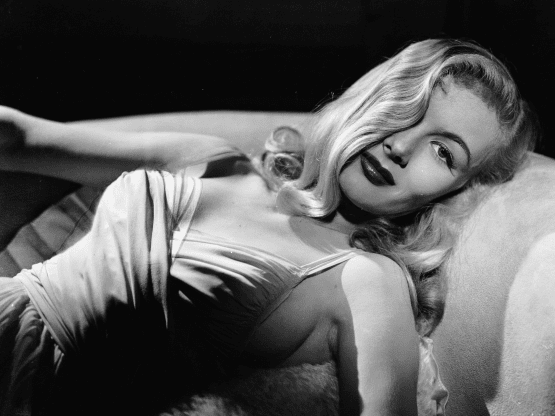 Known for her side-swept hair, Veronica Lake was a total glamour girl.
Love with famous men, failing marriages, and an amazing destiny that raised her to the top of her fame, then dropping her lower than she'd ever imagined. The roles of fatal women in Alan Ladd's films have celebrated her in Hollywood – along with her hairstyle, which has become a trend, the "peek-a-boo" style, the blonde nickname because her hair covered her right eye.
Beyond her sensuality, the irresistible blonde, one of the old Hollywood divas, has also hidden dirty secrets. Her star shone brightly for only a few years, because after being released in force with the film "I Wanted Wings" in 1941 , in the late 1940s, her career had already declined.
---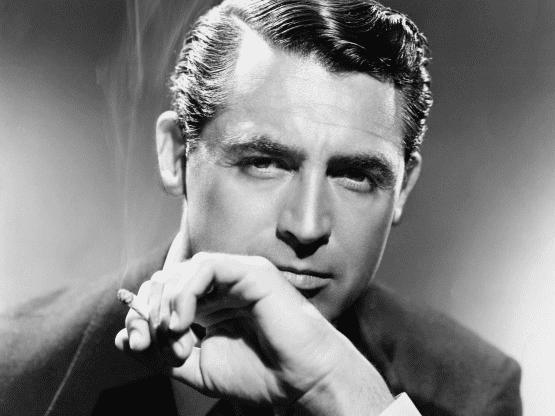 Even Cary Grant wanted to be Cary Grant.
The big brown eyes, the perfect haircut, the virility, the aristocratic air and the elegance, how he wore impeccably his costumes. Five marriages had Cary Grant, and whether or not they were famous (and wealthy), his wives failed to make him happy.
The first wife, Virginia Cherrill, left him only seven months ago, accusing him of being possessive and agressive; the second, Barbara Hutton, never understood his work and entourage, preferring the company of her friends. With the third one, Betsy Drake, 19 years younger, he had a closer relationship ("she was a good woman for me, challenged me to become better, guided me for better reading and self-knowledge).
With Dyan Cannon, the fourth wife, 33 years younger, he had his only child, Jennifer, in whose life the father was actively involved, to have the happy childhood he did not have. And the last wife, nearly five decades younger than him, said that Grant was "uncertain, shy and anxious," constantly waiting to be left by the women in his life. 
---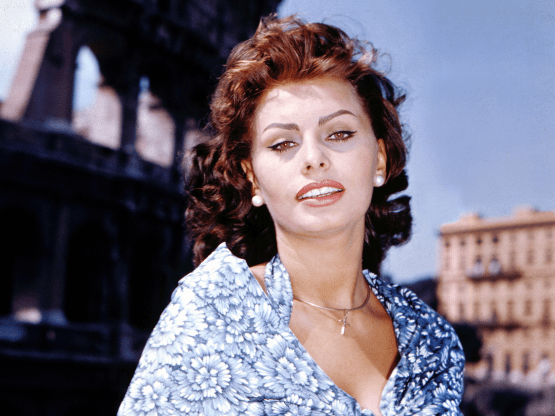 Italian beauty Sophia Loren stunned the silver screen
She is considered a star of world cinema and one of the most beautiful actresses in the world. In 1956, Sophia received her lead role in "Pride and Passion", starring opposite Frank Sinatra and Cary Grant, the idol of every woman. The only 22-year-old woman did not resist the charming Cary, who had already gone through three divorces, sending red roses and inviting her to dinner in Spanish restaurants. The chemistry between them was so obvious that everyone was talking about their imminent marriage. But no one knew that the Italian diva was engaged to Carlo Ponti.
With Carlo Ponti she had two children, Carlo Ponti jr. and Edoardo Ponti. Sophia was the one-man woman and was next to Carlo until his last day of life in 2007. Asked in 2009 if she will remarry, she said, "No, never. It would be impossible for me to love anyone else."
She made over 80 movies and in 1980 played both his own and his mother's role in the autobiography "Sophia Loren, her story". For her role in "Two Women," she won an Oscar for Best Actress.
---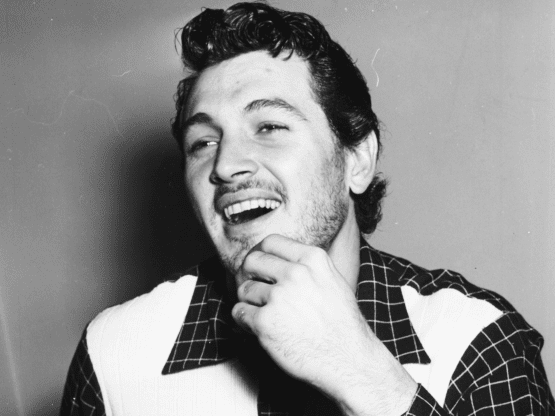 Rock Hudson's manly good looks won the big screen's attention.
He died of AIDS on October 2, 1985. He was born in 1925 in the USA and was a famous American actor of film and theater, a star. Hudson's personal life was kept away from newspaper headlines, but his homosexuality was well-known in Hollywood. In 1955, to prevent the appearance of scandal articles in the press, Rock Hudson married his manager's secretary. Their marriage was a failure, and the two divorced after three years.
In 1984, Hudson was diagnosed with AIDS. He did not publicly admit it until July 1985, when the symptoms were very obvious, and he motivated his illness as the result of the blood transfusions he made during his heart surgery in 1981. Hudson died in October 1985 in his sleep , in his home in Beverly Hills. His body was incinerated.
In 1986, the autobiographical book "Rock Hudson: His Story" is written by actor along with journalist Sara Davidson, which lists three men he loved: Jack Coates, Marc Christian and the Hollywood columnist, Tom Clark.
---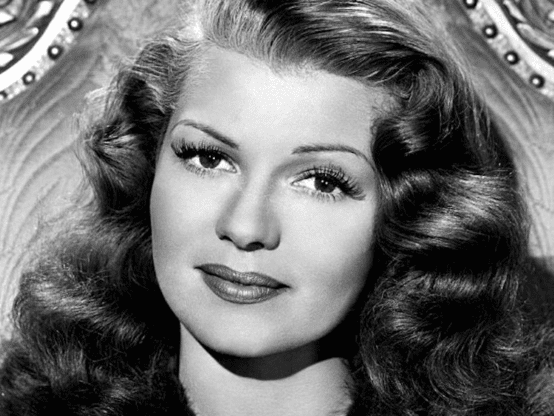 Rita Hayworth was everyone's dream girl.
Rita Hayworth, named "The Goddess of Love" was one of the most celebrated Hollywood actresses in the 1940s and '50s. The role of the movie "Gilda" has raised her to become a sex symbol, but that did not bring her a life spared by inconvenience.
She marries five times. The most publicized marriage was with Muslim Prince Ali Khan, with whom she has a child, Yasmin Khan. She is the first actress in history to become a princess. Their marriage lasted only two years. Rita used to say that all the men in her life fell in love with Gilda, but they were in a relationship with her.
She suffered from Alzheimer's, but the disease was not diagnosed correctly until after many years . She started to forget the lines and became more and more frustrated. For this reason, she became dependent on alcohol. Her daughter, Princess Yasmine Khan, cared for her until death (May 14, 1987).
---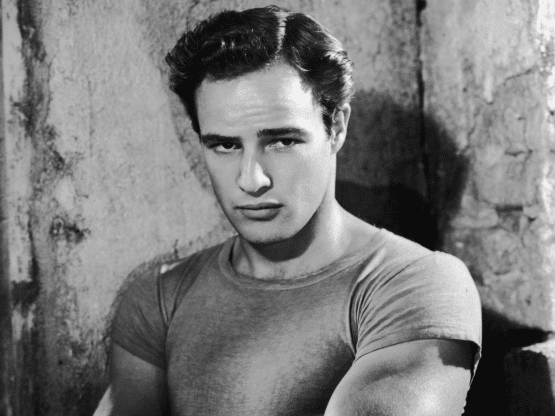 Before he was "The Godfather" Marlon Brando was a Hollywood stud.
The double Oscar winner also admitted his despite for his profession, which he described as "a way to survive." Not even fame brought happiness, as he himself confesses.
Marlon Brando was an emblematic figure of world cinema, but also a scandalous lover. The actor had a sexual appetite to keep in control and fell in love for the first time when he was only four years, with his housekeeper, Ermi. Through Brando's bed have passed Hollywood's big names, men and women, as he himself admitted.
In the '50s and' 60s, Marlon Brandon was a sex symbol, known to have slept with famous women such as Marilyn Monroe, Grace Kelly, Jackie Kennedy and Marlene Dietrich. Although he was known as the lover of all, Brando was very pretentious. He did not want Elizabeth Taylor because she had a small ass and said Sophia Loren's  mouth smelled "worse than a dinosaur's."
As he himself admitted, Brando also slept with men. In 1976, the actor said he had homosexual experiences. Marlon Brando's supposed lovers include James Dean, Cary Grant, Rock Hudson and Laurence Olivier.
---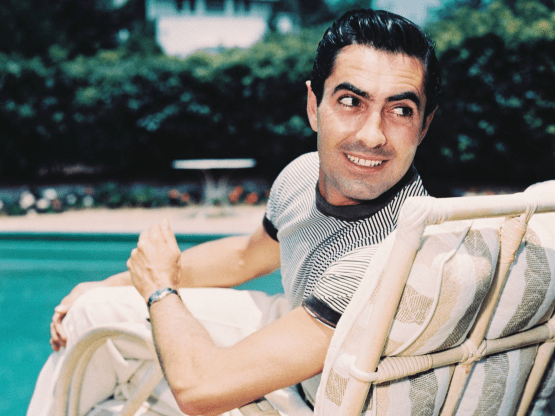 Tyrone Power, the "Hollywood King".
Tyrone Power was the well-grown, simple, modest, gentle man who wanted a quiet home. He was born on 5 May 1913 in Cincinnati-Ohio, in a family with three generations of famous actors. Tyrone Power has been one of Hollywood's successful actors since the middle of the last century. He inherited his talent for the theater and film from his father.
In 1938, he was proclaimed "Hollywood King" and the idol of all women at an annual celebration. He did not miss a gala or any other event, he was kind, without intrigues and rivals, being involved in a "love story" with a partner from the movie where he played.
The actor with the most love stories, with his fame of a "conquer lover," shocks the Hollywood world when he meets Annabella, who has finally stolen his heart.
---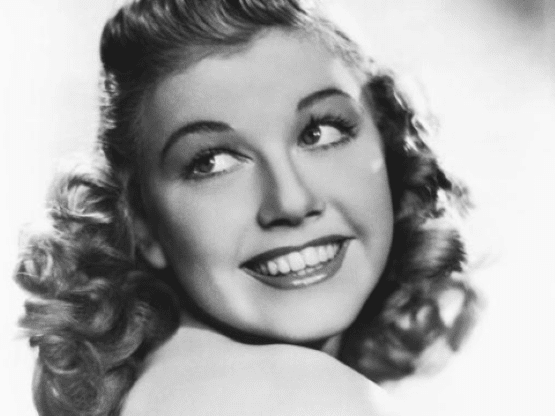 Doris Day was the ultimate "good girl" of the '50s.
One of Hollywood's greatest stars, Doris Day won the Oscar for her role in "Pillow Talk" (1959), starring opposite Rock Hudson. The years of glory have passed, and the actress, who has gone through some tumultuous marriages, chose to live alone.
Doris Day is Hollywood's most acclaimed actress. She has starred in 39 films, starring with famous men as Bing Crosby, Frank Sinatra, Cary Grant, and Clark Gable, and has recorded 29 albums.
---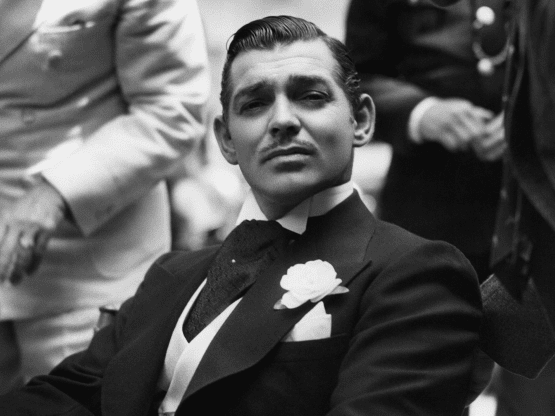 Clark Gable, nicknamed the "King" of Hollywood.
Carole Lombard was the great love of Clark Gable. They were like Angelina Jolie and Brad Pitt of Hollywood from the golden age. A great love, however, dramatically ended when Carole lost her life at just 34 years.
It happened when Clark Gable was 40 years old and was in his period of glory. A glory that he had enjoyed with it, cheating his wife with Lana Turner, his 21-year-old partner in filming. Surprised, Carole was on his way home, wanting to have a conversation with her husband. A conversation he did not have, because then the tragedy happened …
---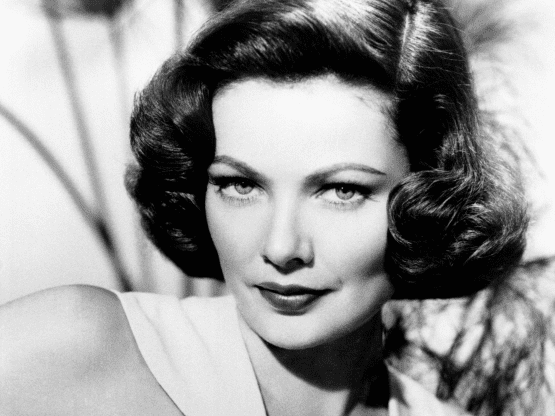 Gene Tierney was known for her sophistication and her high cheekbones.
The talented actress was the best embodiment of the feminine perfection. Gene had a multitude of physical and moral qualities, but over the years they have been degraded as a result of a mad string of tragedies that have shaken their existence. The unfortunate marriage to designer Oleg Cassini (who divorced from Gene, believing that he will marry Grace Kelly), the birth of her first child with multiple handicaps, who had to grow up in the orphanage, suffering from mania-depression, just a few reasons why it can be said that Gene was as beautiful as she was stormy.
Gene was born and died in November. She lived 71 years, fighting all her life for the chance of being happy and fulfilled. Her great accomplishment was, sentimentally, the birth of her second daughter, who enjoyed all the attention and care of her mother as a result of being a healthy baby.
---

Errol Flynn: The King of Sex
12,000 nights spent having sex, meaning 32 years of his 50 that he lived. At least that's what he said. Beyond the roles that have acknowledged him, the sexual legends of Errol's performance and virility cemented his aura of sex symbol more than his roles, Errol was a sex symbol due to his adventures in personal life.
Eternal Robin Hood or Captain Blood was born in 1909 and is, in fact, Australian. Errol Leslie Flynn came to the world in Hobart, Tasmania. And the label of the "Tasmanian Devil" fits perfectly with what followed. He lost his virginity, as he himself confessed in his autobiography, at only 12 years old with a girl working for his mother. That's how Errol started a life at least dynamic.
---

Ava Gardner
Some love affairs at Hollywood have led to long-term marriages. In other cases, although the relationship does not last, love between partners remains immortal. The same was the love story between Frank Sinatra and Ava Gardner.
Ava Garnder and Frank Sinatra married in 1951. When she met Frank Sinatra, Ava Gardner had been married twice with Mickey Rooney and with the jazzman Artie Shaw . She also had a long love affair with billionaire eccentric Howard Hughes. She was considered the most beautiful woman of those years and she had a Hollywood superstar career. One success was her role in the film Killers with Burt Lancaster. It has been imposed as an international star with "Kilimanjaro Snow", with Gregory Peck, and "Mogambo" with Clark Gable.
---

Sir Laurence Olivier – a titan of the cinema, an unbeatable conqueror.
Laurence Kerr Olivier was born on May 22, 1907, in Dorking, Surrey, being the son of an evangelical pastor. Since early childhood he has proven himself an early talent, attracted by the world of the film and Shakespeare's writings.
In 1930, he married actress Jill Esmond, alongside whom he moved to the USA – a moment characterized by his biographies as "a mistake of his youth" – and then, in 1931, he debuted at Hollywood, recounting in the distribution of three films that would be a major step forward in his career: "The Yellow Ticket" by Raoul Walsh, "The Sphinx Talked" and "Westward Passage".
"Flames Above England," a story of a head and sword in the time of Queen Elizabeth, an opportunity just to appear alongside the one that would remain the great passion of his life, the gorgeous Vivien Leigh, an actress he admired silently on stage, then met her personally in romantic circumstances. Vivien Leigh married her lawyer Herman Leigh Holman in 1932 and became the mother of a girl, but the man did not live up to her dreams, and the day she went to the theater with a friend and admired her, Laurence Olivier, playing In Romeo and Juliet, things became clear, and he was declared "the man of her life".
---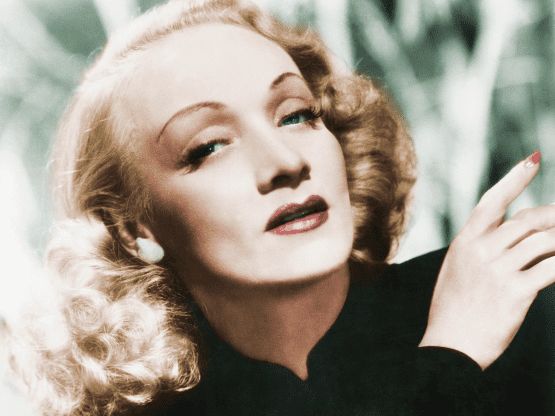 Marlene Dietrich had a double life.
Born on December 27, 1901 in Schöneberg, which is today a district of Berlin, Marie Magdalene Dietrich was the daughter of Erich Otto, a police lieutenant, and Wilhelmina, the daughter of a wealthy watchmaker. And interestingly, the future divorce has set the scene in which she would have had to live her personal life before becoming famous: at age 22, when she was struggling with no success in affirming herself in German films, Marlene was already married to Rudolf Sieber, a production assistant who will stay with him for the rest of his life. And a year later, the two had their daughter, Maria.
From that point, Marlene designed a double life: nothing would shake her connection with Rudolf, just as nothing would prevent the parallel pursuit of passion in the arms of Hollywood VIPs of any sex. Yes, Marlene has experienced fleshly pleasures with both men and women. Moreover, she liked to live sex as power, practice seduction as a weapon, and went to the extreme with her arsenal, even changing the history of the world. She had an open marriage with Rudi, unthinkable for those times, which, however, had to make victims and leave scars in their daughter's soul.
---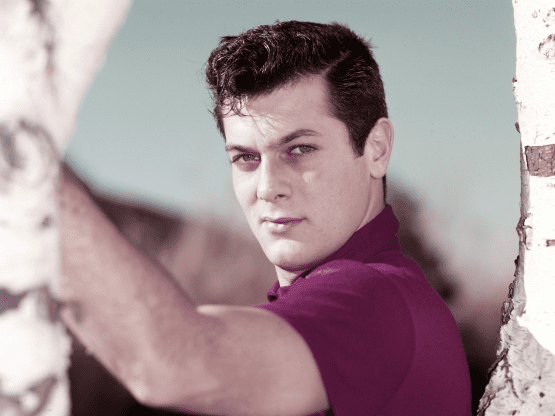 Tony Curtis' dark, luscious locks inspired Elvis Presley to go for a similar look.
Curtis first shone in the drama "Trapeze", then in the adventure film "The Vikings," in which he had  Kirk Douglas as a partner. He played roles with a notable performance in "Spartacus" (1960), "The Outsider" (1961) and "The Boston Strangler Strangler" (1968), but the role he made was the comedy "Some Like It Hot "(1959).
Tony Curtis has been married six times and has six children. Although he had previously stated that "kissing Marilyn Monroe is like kissing Hitler," it did not prevent the American actor from having an affair with Marilyn Monroe, his comedian partner from "Some Like It Hot ", while both were married to other partners.
The other "official" women in Tony Curtis's life were actress Janet Leigh, with whom Curtis was married for 11 years (1951-1962) and gave her two daughters, German actress Christine Kaufmann, (1968-1982), then Andra Savio (1983-1992), Lisa Deutsch (1993-1994) and Jill Vandenberg Curtis (1998-present), with the last wife being in the film "Taras Bulba", Leslie Allen 42 years younger.
---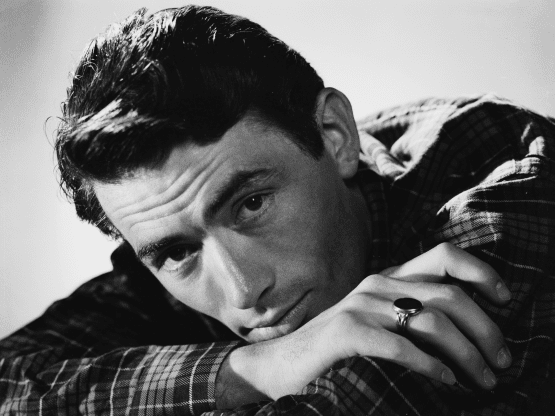 Gregory Peck, an actor predestined to honest hero roles.
His elegance marked the American cinema. Impeccable, Gregory Peck was a veritable man, like the heroes he played. Gregory Peck is one of the actors who built Hollywood legend and among the first to have a star on the Hollywood Walk of Fame in the 1960s.
This hero stature made him preferable to other actors when it was about giving life to historical figures such as Douglas MacArthur (in "MacArthur", 1977), King David ("David and Bathsheba," 1951), or Abraham Lincoln "The Blue and the Gray", 1982). He was also asked for role-playing adventurers, especially in the West: "How the West was conquered" (1962) or "The Arizona Farm" (1958). His style did not adapt well to comedies, although the love for "Roman holiday" (1953), along with a debutant then – Audrey Hepburn – remains in the memory of all who have seen him.
After a first marriage in which he had three children, Peck married in 1955 with French journalist Véronique Passani, with whom he had two other children, both became actors in France. The relationship with this country has made friends with President Jacques Chirac, who said at the actor's death in 2003 that "it was not just a giant cinema star that I admired, but an exceptional cultured man, a hearty man, always attentive to others and deeply worried about the events in the world. "