5 Ways in Which Sugar Can Affect Your Body and What Happens When You Give up on It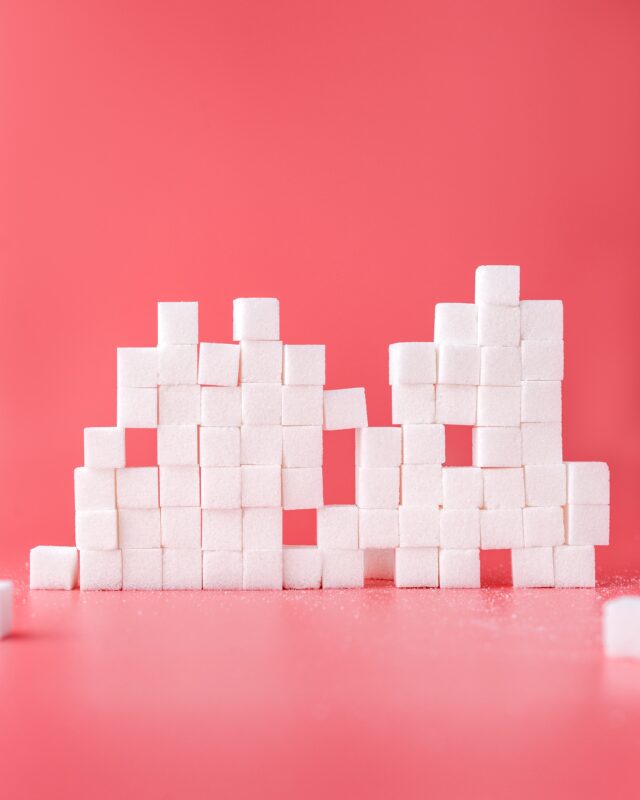 Sugar is known for the fact that it will make you gain weight and because it damages your teeth. But there are other ways in which it can affect your body that you may not know. Although we enjoy eating sweets, they are full of sugar, which is not particularly good for us. Often, it is avoided for fear of fattening, but there are other things you should consider.
Sugar affects your mood
To stay focused throughout the day, your brain needs a constant amount of energy in the form of glucose from carbohydrates. But when choosing sugary carbohydrates, the level of sugar in the blood increases sharply, then drops suddenly. Therefore, when you eat sweets, you initially feel very full of energy, after which you become lethargic. And this can also affect your mood.
Aging may be accelerated
We quit smoking, we limit alcohol consumption and we use expensive creams, but did you know that sugar can speed up the aging process too? More specifically, it leads to premature aging of the skin by creating cellular inflammation throughout the body. Thus, the skin loses its elasticity, appears wrinkles and becomes more vulnerable to sun damage.
It can affect the way you do sports
Carbohydrates are important to give you energy during exercise, to prevent early fatigue and to replace the "fuel" you have consumed. But it is important to eat the right carbohydrates, which, unfortunately, are not those in the sugar. Sugar consumption will not allow you to exercise longer or faster, become stronger, and recover as quickly as you can.
May Cause Acne
Foods with a high glycemic index, such as those containing sugar, are rapidly digested and make blood glucose levels rise as fast. This can lead to hormonal changes that cause or worsen acne.
May affect negatively the digestive system
Foods that contain sugar naturally, such as fruits, usually come in hand with fibers, vitamins, minerals and water. This combination is good for our digestive health and will have beneficial effects on the balance and diversity of intestinal bacteria. But foods that are rich in refined sugar are the opposite; they tend to have low levels of nutrients and fiber. Therefore, a diet rich in sugar can cause bloating for this reason.
---

Things that can happen when you give up on sugar
We all know that sugar has many negative effects on our health, but few of us are aware of how much sugar we are eating daily. It can hide in many foods, not just in chocolate or donuts, and the dependence on sugar is real and affects a very large number of people. If you're wondering what would happen to your body if you gave up sugar, we talked to Jenna Hope, a nutritionist who gave us some important information.
Prevent wrinkles
Sugar consumption triggers the release of insulin, which can cause inflammation that leads to a breakdown of collagen and elastin. In other words, sugar consumption can lead to the early appearance of wrinkles and may increase skin disturbances. Without sugar, these things do not happen.
You will have more energy
Foods rich in sugar have a high glycemic index. That's why your energy level suddenly increases after you consume sugar, but it drops quickly shortly after. When you remove it from your diet, the energy level will become stable throughout the day.
You will lose weight
Sugar offers calories empty and stimulates appetite. Reducing or giving up sugar will help you lose weight because you will reduce the risk of eating too much and you will not consume these empty calories anymore.
You will sleep better
A high consumption of sugar will delay the release of melatonin in the brain, essential for homeostatic sleep control. And lack of sleep may increase the need to eat more sugar, continuing the cycle. Research suggests that poor sleep can lead to a balance of blood glucose that stimulates the desire to consume more sugar.
The health of the intestine will improve
Studies have shown that people who consume refined sugar tend to consume excessive amounts of saturated fats and too little dietary fiber. When sugar is taken out of the diet, it is often replaced by foods rich in dietary fiber such as fruits, vegetables, nuts, whole grains and seeds that are excellent for the intestine. This helps eliminate unwanted toxins as well as increase the frequency of bowel movement and reduce transit time.
Mental health can improve
According to recent research, there is a link between the two. High sugar intakes have been associated with an increased risk of depression, anxiety and other mental health problems.