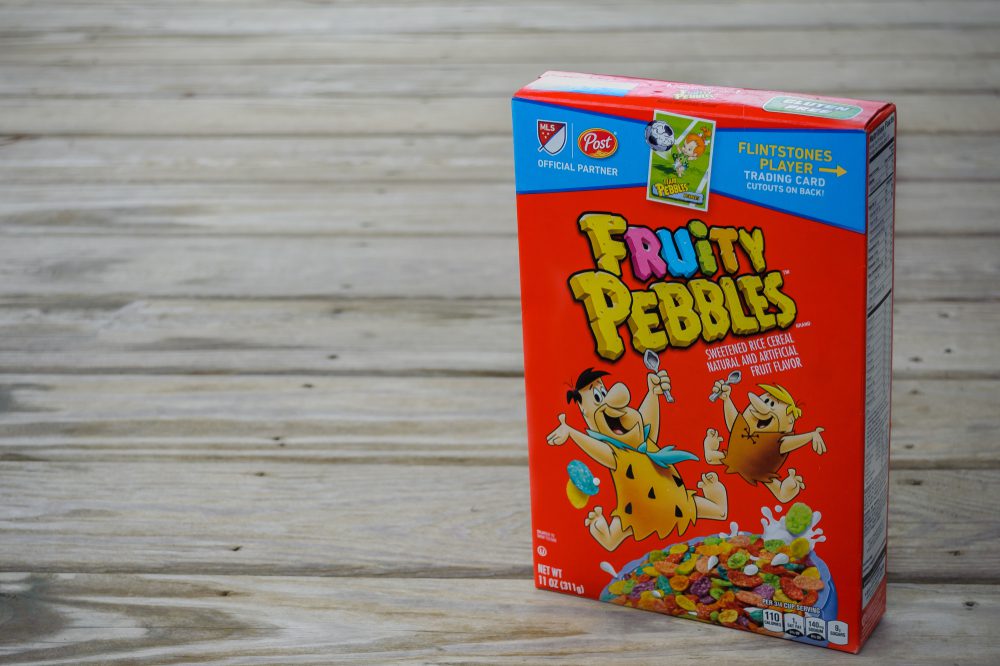 Fruity Pebbles Cereal
When it comes to Fruity Pebbles cereal, sugar is only the second ingredient, alongside hydrogenated vegetable oil, which is the third. "They use five completely different artificial colors and artificial flavors" Shapiro explained. Not to mention that Fruity Pebbles has a certain preservative BHA, which has been widely criticized for being…carcinogenic.
Top Ramen
Top Ramen is DEFINITELY checking ALL the boxes when it comes to ultra-processed categories, according to Hembree. While many stories have circulated around about artists who are dying of hunger and actors who are living on Top Ramen while trying to make it big, this super-cheap product is loaded with a number of questionable ingredients.
Some of them include enriched flour, palm oil, food coloring, silicon dioxide, disodium guanylate, disodium inosinate, hydrolyzed corn protein, and many others.
If you enjoyed reading this article, we also recommend reading: 12 Most Expensive Foods in the World
(Visited 1,689 times, 1 visits today)