Does the reputation of a restaurant influence YOUR decision when choosing a place to eat?
If there's one thing Maslow taught us, it's that food is one of the most basic human needs, and it's at the bottom of the pyramid. Food has gone a long way from being a means of survival to being a multibillion-dollar enterprise capable of transforming food into some kind of art.
Restaurants are very competitive these days because let's face it, there are so many choices. There are so many different sorts of cuisine, so much variety, and so many varied experiences.
So, aside from the cuisine that restaurants specialize in and the service that they provide, how important is their reputation in the eyes of customers, and does it influence their decision to visit or not visit a restaurant?
Reputation is something that takes years to build, but can only take minutes to ruin. Effective reputation management isn't always about establishing a positive customer image, but it can also be about repairing a negative one. If your restaurant has a bad reputation, you'll need to do everything you can to repair it, since it can seriously damage your brand image and ultimately your revenue.
1. Pizza Hut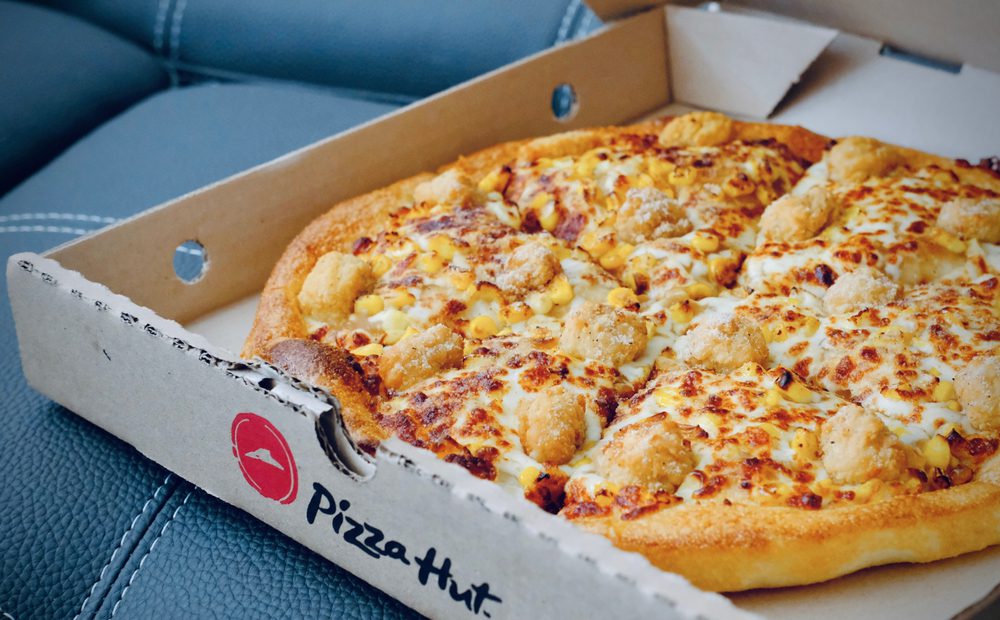 Pizza Hut is one of the pizza chain restaurants that is battling to keep up with the competition and the changing customer tastes. According to CNBC, the chain announced the closure of 300 sites in August 2020.
Yum Brands and a franchisee, NPC International, reached an agreement that resulted in the closures. NPC, Pizza Hut's largest franchisee, was left with more than 900 sites after the closures, which they put up for sale at the same time. Around a fifth of all Pizza Huts in the United States were owned by the franchisee.
While things appeared to be bad for the brand, the company also had to deal with disappointing reviews and overall unhappy customers. Many people claim that the restaurant is overpriced for what it offers and they also shared their experiences with rude staff. Generally, people complain about the bad taste of their products, some even say that the pizza tastes like it has been frozen and reheated over and over again.
What's YOUR experience with this restaurant?
2. IHOP
Everyone's beloved late-night pancake restaurant revealed intentions to shutdown almost 100 sites throughout the United States in October 2020. (via Restaurant Business Online). IHOP has previously shut down 16 outlets in the previous quarter.
According to Nation's Restaurant News, one franchisee filed for Chapter 11 bankruptcy protection in May 2020, after previously operating 49 IHOP restaurants. The company compensated its employees before laying them off just before the filing deadline. Due to pandemic-related limitations, IHOP's parent business, Dine Brands, reported a 75 percent drop in sales at the time.
The company's decision to change its name from IHOP to IHOB created a lot of controversy and confusion among customers. This change was done solely to increase awareness and inform people that IHOP now sells burgers.
However, it does not appear that many people saw it that way. According to the discussions around the IHOB subject, several people are unclear on whether IHOP will continue to provide morning cuisine. How can you go from "International House of Pancakes" to "International House of Burgers" without confusing people?
3. Applebee's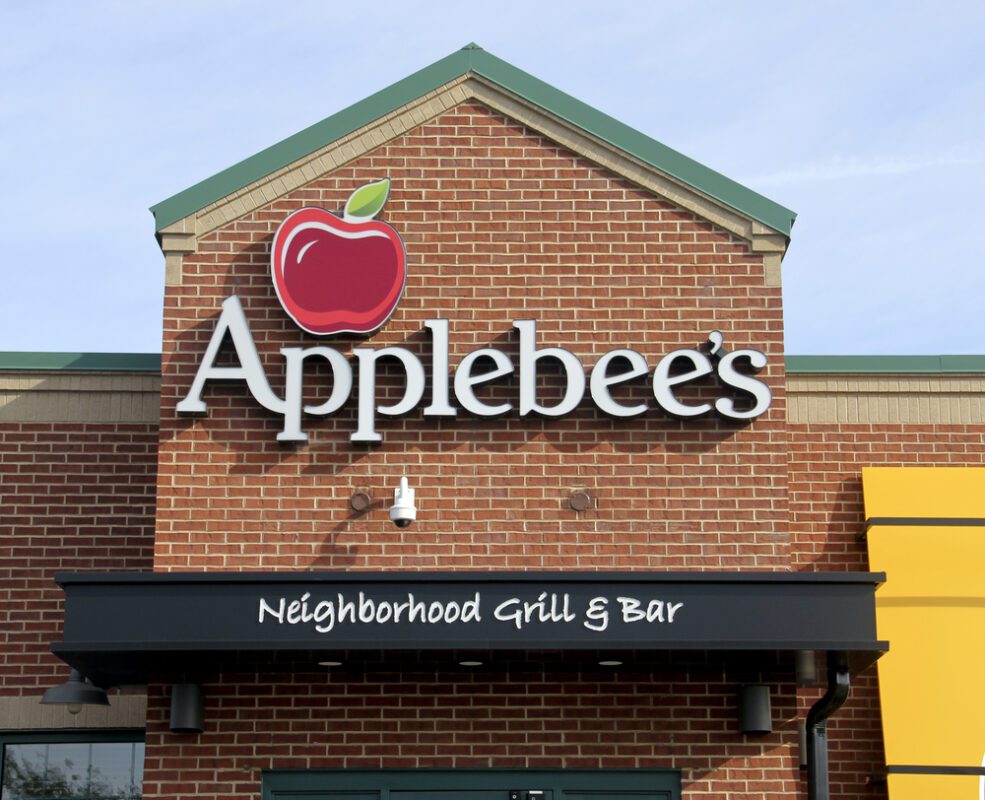 Applebee's and IHOP are sister brands, despite their menus having little in common (via Restaurant Business Online). Applebee's, like its near relative, has had issues as a result of COVID-19. During the second two quarters of 2020, Applebee's had to close 35 restaurants permanently.
For some years, the all-American brand has been plagued by issues. According to KSDK, after losing $330 million in 2017, they announced the closure of 80 outlets in 2018. The restaurant chain had failed to adapt its menus and business approach to appeal to a younger demographic.
Recognizing their error, Applebee's rebranded, alienating the families they had previously served. It's hardly the only casual dining chain that's had problems. The most appreciated Italian restaurant in America, Olive Garden, has also had trouble staying relevant and found it hard to keep up with the changing times, but they have recently recovered their sales.
4. Starbucks
Starbucks, the country's highest-grossing coffee company, has been tainted by a startling number of controversies. Customers have recently blamed the company's pricing hikes on corporate greed. Following Starbucks' disclosure of a 31 percent profit increase in the most recent quarter, the price raises have been seen as proof of "corporate greed."
The coffee chain's dependability has also been harmed by ongoing shortages of supplies, personnel, and shop hours. Customers are enraged by these shortages because of the irregularity and disruption they impose in their lives. Customers' dissatisfaction with Starbucks is currently a hot issue trending on Twitter, so you can read about it.
Aside from the price hikes, the coffee company has been attacked for how it handled unionization ballots at some of its sites in Buffalo, New York. Starbucks sought to sway the outcome of union voting in Buffalo by using underhanded techniques such as employee intimidation, vote stuffing, and shop closures, according to store employees.
I didn't expect THAT from Starbucks… 
5. BurgerIM
BurgerIM was formerly a fast-growing franchise that swept the United States. In late 2019, the firm became embroiled in a slew of scandals, including claims of financial mismanagement that led to insolvency and fraudulent marketing methods used to sell unsuccessful franchises as rapidly as possible.
BurgerIM's image suffered a setback when it was revealed that the burger business was, in essence, a Ponzi scam. In the late 2010s, the "gourmet burger" firm grew quickly, garnering attention with the launch of 200 locations in three years—and then enrolling an additional 1,200 franchisees for $50,000 each.
When franchisees discovered they'd been duped, they filed a class-action lawsuit, and BurgerIM ultimately caved in early 2021, refunding contracts for "pennies on the dollar." Although the business is now under new management, several of its stores have gone rogue and rebranded themselves with new identities.
6. Chipotle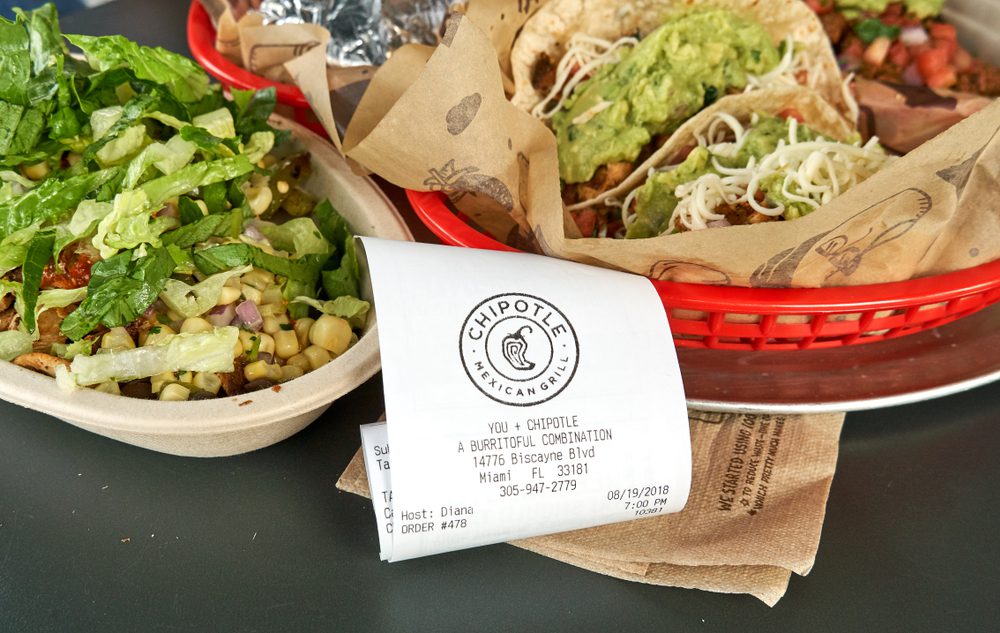 Despite its sales success (the firm recorded $2 billion in revenue in the most recent quarter), Chipotle's reputation has been tarnished over the last decade by reoccurring food safety issues.
Between 2015 and 2018, the business had a series of foodborne disease outbreaks caused by Norovirus, Salmonella, and E. coli, affecting over 1,100 people and contradicting its "Food with Integrity" tagline. Chipotle's sloppy approach toward upholding health standards was significant enough that the Justice Department accused the company of breaking federal law by adulterating food and not living up to the standards.
Although Chipotle has been a favorite of many Americans for years, its failure in achieving the food-quality standards has become concerning to many people, who now refuse to eat from this fast food place ever again. Moreover, breaking their tagline has reduced the brand trust significantly that was built up until recently and it will take lots of efforts from Chipotle to redeem themselves after this disaster.
Read this book to find out more about how processed food is slowly killing us and how to prevent the negative health issues that may arise from this.
7. In-N-Out
If you've ever eaten at In-N-Out Burger, you know that the baked spongy bread, the fresh-never-frozen patties, the grilled onions, and the secret sauce are the polar opposites of most drive-thru burgers.
So it is no surprise that it is one of the most successful out of the entire fast-food market, with revenue ranking among the top thirty-five brands in 2021.
While the chain's business is flourishing, it has faced controversy in the last year after refusing to obey Covid safety rules in its native state of California. After refusing to comply with proof-of-vaccination regulations, In-N-Out businesses in San Francisco and Contra County were temporarily shut down in late 2021.
This only reflects the poor care they have for their customers' and employees' health and well-being and we should not support a brand that wouldn't do the same for us.
Shame on In-N-Out!
8. Chick-fil-A
Chick-fil-A is the fast-food industry's golden child. The chain has been a leader of the American Customer Satisfaction Index for the last seven years, outperforming the industry average by a full five points last year. And they were also the third-largest chain in the United States by systemwide sales in 2020, reporting nearly $12 billion.
Simultaneously, the company's brand has been damaged and continues to be affected as a result of its anti-LGBTQ attitude. The business originally made headlines in 2012 when it was revealed that it had donated over $5 million to anti-same-sex marriage organizations. After Chick-fil-founder A's was linked to the National Christian Charitable Foundation, an organization that has attempted to undermine the Equality Act, and the matter resurfaced over a decade later.
Apparently, Chick-fil-A is not supportive of inclusivity and this can seriously damage their brand image in times where acceptance of all people has become a more and more common thing to do. Do YOU agree?
These cases of bad reputations only show how many restaurants have lost their compassion for doing things right for their customers, and employees and the tricks they've come up with to increase their revenue are truly concerning. Be keen on what type of companies you decide to support!
Has this affected your loyalty towards any of these restaurants? Share your honest opinion with us in the comment section below! 
And if you enjoyed this article, make sure to also check out: 12 Most Expensive Foods in the World.
(Visited 689 times, 61 visits today)