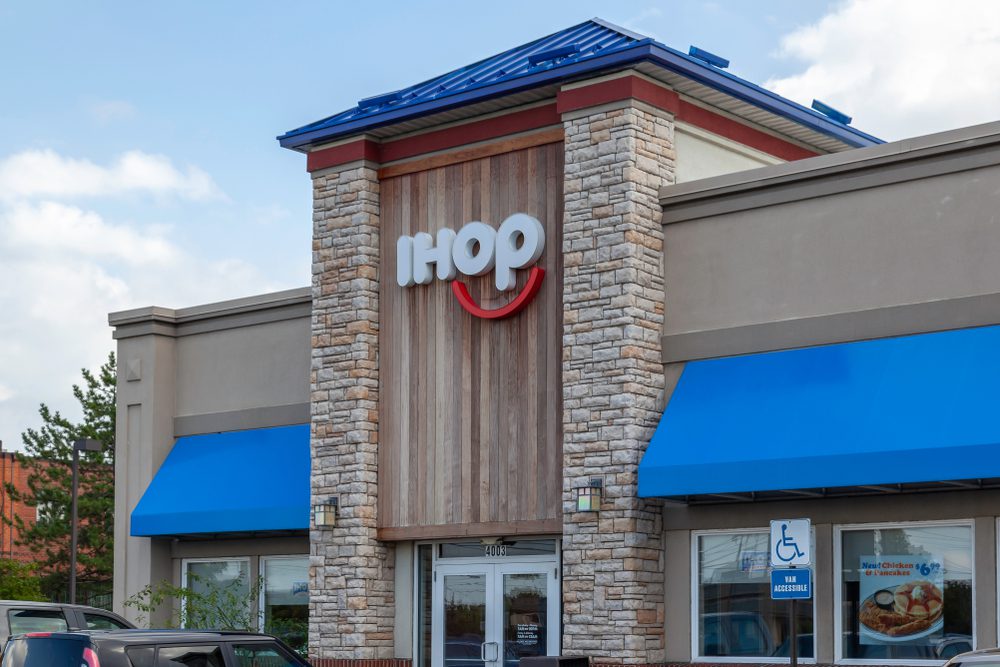 2. IHOP
Everyone's beloved late-night pancake restaurant revealed intentions to shutdown almost 100 sites throughout the United States in October 2020. (via Restaurant Business Online). IHOP has previously shut down 16 outlets in the previous quarter.
According to Nation's Restaurant News, one franchisee filed for Chapter 11 bankruptcy protection in May 2020, after previously operating 49 IHOP restaurants. The company compensated its employees before laying them off just before the filing deadline. Due to pandemic-related limitations, IHOP's parent business, Dine Brands, reported a 75 percent drop in sales at the time.
The company's decision to change its name from IHOP to IHOB created a lot of controversy and confusion among customers. This change was done solely to increase awareness and inform people that IHOP now sells burgers.
However, it does not appear that many people saw it that way. According to the discussions around the IHOB subject, several people are unclear on whether IHOP will continue to provide morning cuisine. How can you go from "International House of Pancakes" to "International House of Burgers" without confusing people?
(Visited 149,089 times, 106 visits today)