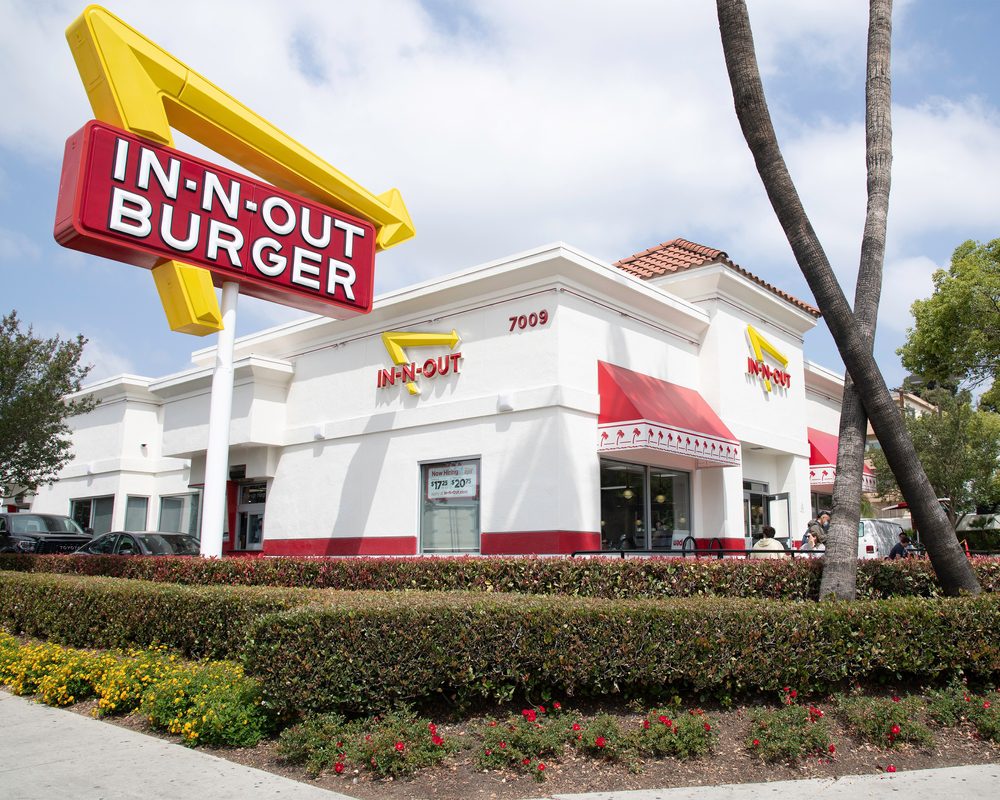 7. In-N-Out
If you've ever eaten at In-N-Out Burger, you know that the baked spongy bread, the fresh-never-frozen patties, the grilled onions, and the secret sauce are the polar opposites of most drive-thru burgers.
So it is no surprise that it is one of the most successful out of the entire fast-food market, with revenue ranking among the top thirty-five brands in 2021.
While the chain's business is flourishing, it has faced controversy in the last year after refusing to obey Covid safety rules in its native state of California. After refusing to comply with proof-of-vaccination regulations, In-N-Out businesses in San Francisco and Contra County were temporarily shut down in late 2021.
This only reflects the poor care they have for their customers' and employees' health and well-being and we should not support a brand that wouldn't do the same for us.
Shame on In-N-Out!
(Visited 149,111 times, 16 visits today)