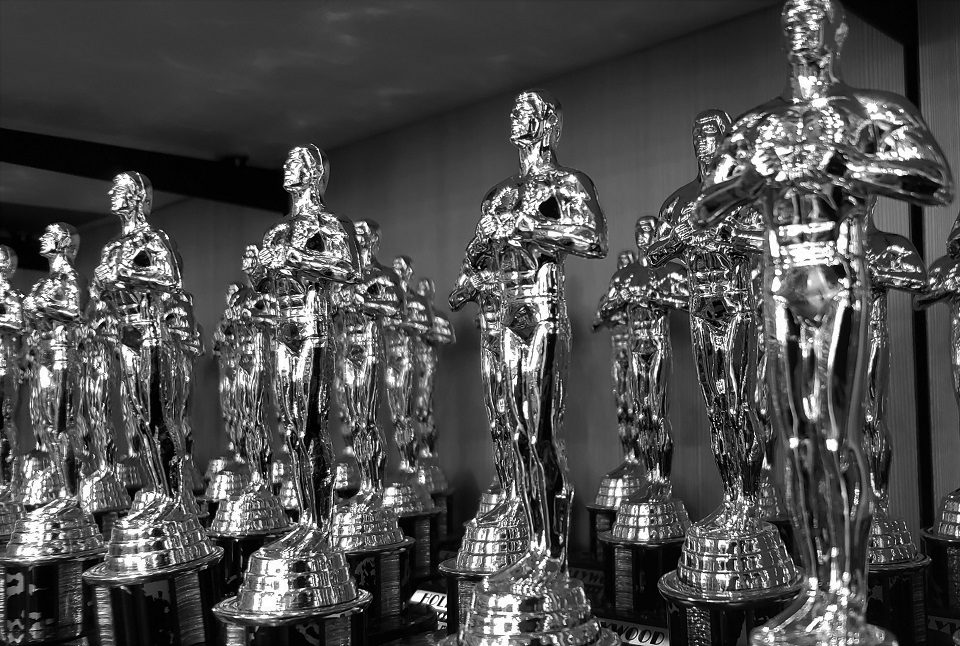 For numerous decades they have made us laugh, made us cry, given us inspiration and hope, and most important of all, entertained us. Whether it's by treading the boards of a theater, keeping our eyes transfixed on their performances on both the small or silver screen, or fascinating us with their incredible life stories in print. It can be easy to forget that these iconic pioneers of Hollywood and beyond are still going strong to this very day.
While some actors have fleeting and minuscule careers, the famous faces on this list have had long and illustrious careers, with some even getting their start in the early days of Hollywood's Golden Era. Not only have they contributed to shaping the entertainment industry, but they helped lead the way for many of the actors we know and love today.
So, we are going to pay homage to and celebrate these outstanding nonagenarian actors who are still going strong today.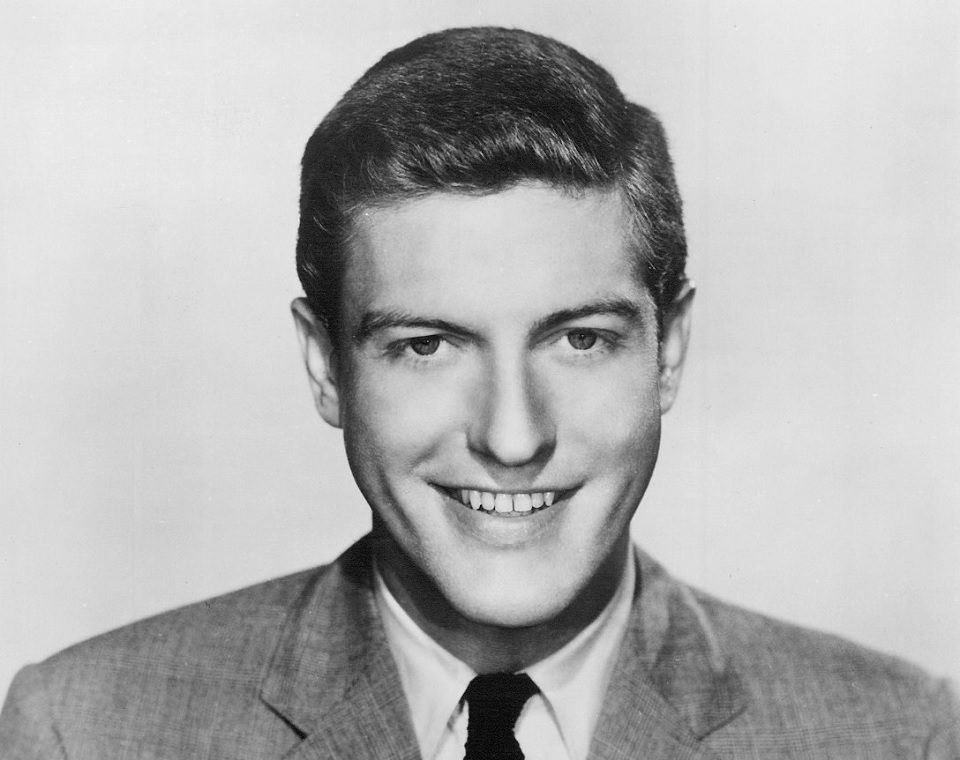 1. Dick Van Dyke
Born December 13, 1925, in West Plains, Missouri, Richard Wayne Van Dyke wanted to do his part for the war effort but was rejected several times for United States Army Air Forces pilot training during World War II due to being underweight. He would eventually be United States Army Air Forces for pilot training during World War II and would go on to entertain the troops.
He would gain early radio success by forming a comedy duo with pantomime performer Phil Erickson called "Eric and Van—the Merry Mutes." Eventually featuring on local television in the early 50s. By 1959, Van Dyke made his way to Broadway, debuting in The Girls Against the Boys. Just two years later, he would be the lead in Albert Peterson in Bye Bye Birdie, which would win four Tony Awards, with Van Dyke picking up the coveted Best Featured Actor Tony.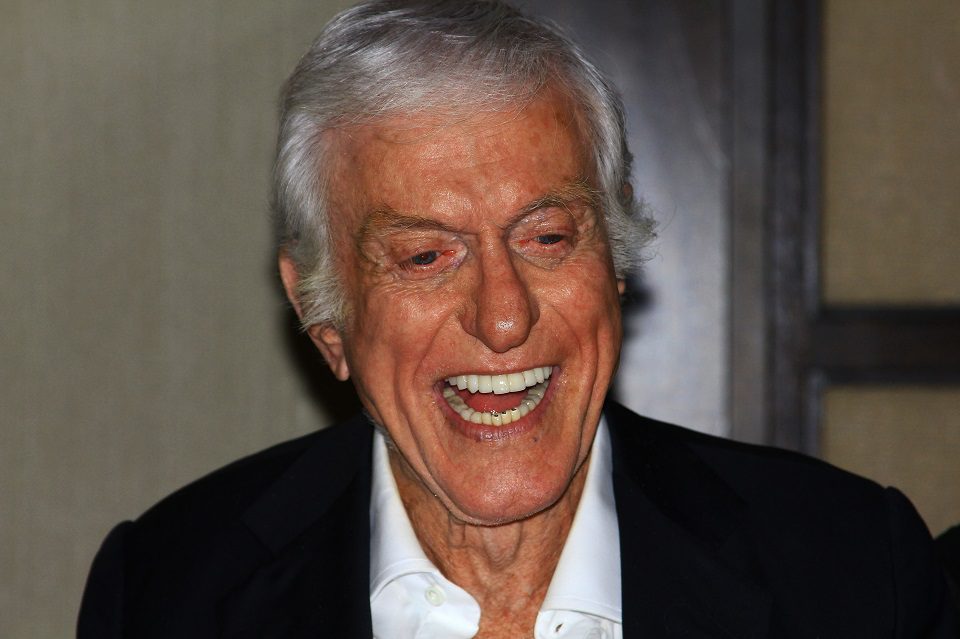 After his Broadway success, he would be approached by comedy writing legend Carl Reiner starring in a sitcom, and on July 19, 1960, the pilot for The Dick Van Dyke Show would air on CBS, going on to win 15 Emmy Awards. Most people below a certain age would come to know and love Van Dyke for his iconic roles in cinema classics like "Mary Poppins" (yes, we know. THAT 'Cockney' accent) and "Chitty, Chitty, Bang, Bang." He would receive widespread acclaim for his singing and dancing skills.
He would continue to sing to this day, and as a cappella enthusiast, he has sung in a group called "Dick Van Dyke and The Vantastix" since September 2000. He least his first solo album since 1963 in 2017 and has continued to lend his impressive voice to a number of projects. He also became an accomplished computer animator with his work being used on Diagnosis: Murder and The Dick Van Dyke Show Revisited.
He has continued to work television and film throughout his now 75 year career, appearing in the Night at the Museum series and most recently showing up in the 2018 sequel to the 1964 movie that made him an international star in Mary Poppins Returns. He's currently working on a movie titled Capture the Flag, which is currently in pre-production.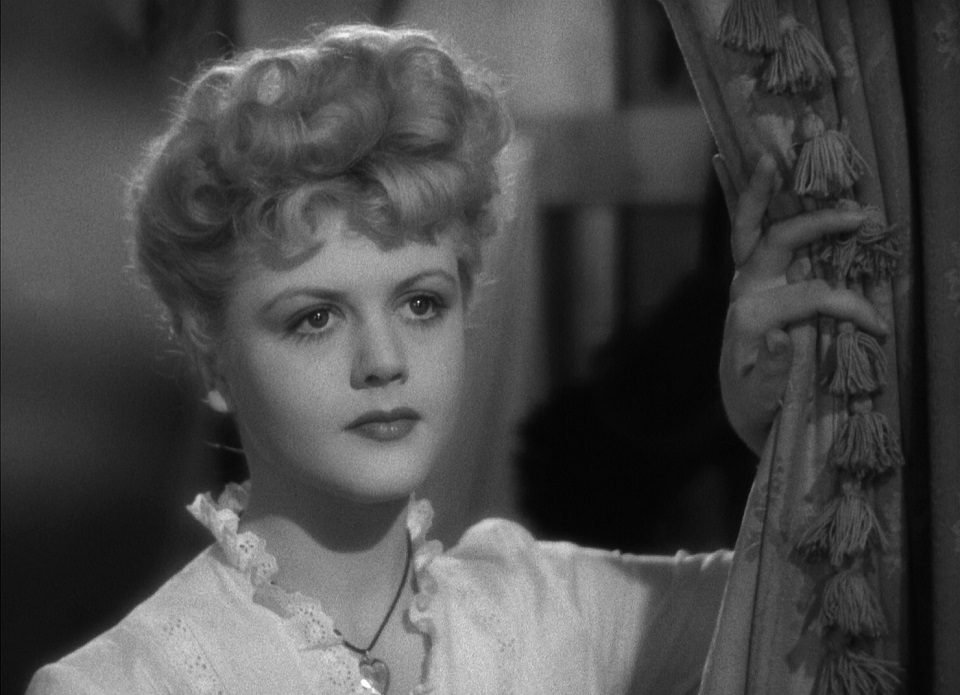 2. Angela Lansbury
Born in Pancras district in central London on October 16, 1925, Angela Brigid Lansbury would find her love of acting early. Her father, who was a member of the Communist Party of Great Britain and former mayor of the Metropolitan Borough of Poplar, Edgar Lansbury, tragically died of stomach cancer in 1935 when she was just 9 years old. To cope with this devastating tragedy, she became a self-professed "complete movie maniac," visiting the cinema regularly and retreating into playing characters she saw on the screen as a coping mechanism.
After spending time in her preadolescence attending acting school in Ireland, her mother took her and her siblings, Bruce and Edgar, to America to escape the London Blitz after World War II broke out. After the family settled in New York City, she soon gained a scholarship from the American Theater Wing, allowing her to study at the Feagin School of Drama and Radio. By the time she had graduated in March 1942, the family had moved to Greenwich Village.
Two years later, Lansbury would land her breakthrough Hollywood role in the psychological thriller Gaslight alongside Charles Boyer, Ingrid Bergman, and Joseph Cotten. She would receive a nomination for an Academy Award for Best Supporting Actress. She received that same nomination the following year when she starred in The Picture of Dorian Gray, only this time, she was also nominated for a Golden Globe Award for Best Supporting Actress and won.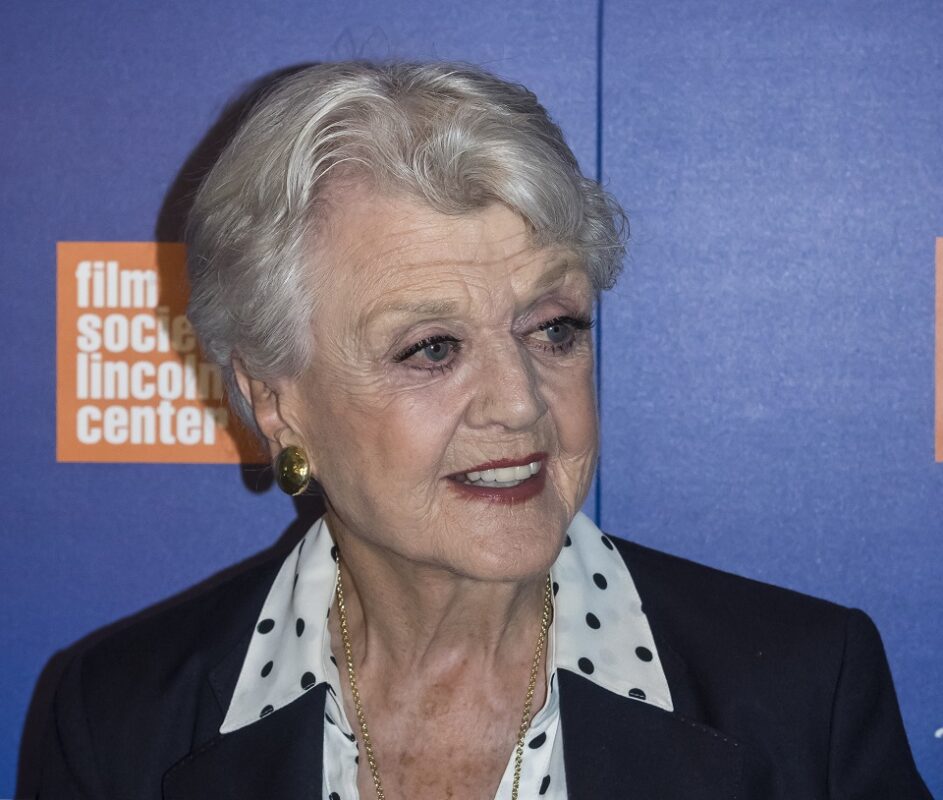 Over the course of her film and television career, she would be cast in secondary roles, usually playing middle-aged women and mothers, rather than being cast as the lead, most notably as the mesmerizingly sinister and scheming Mrs. Iselin in the 1962 Cold War thriller, The Manchurian Candidate. She found much more success on Broadway, finding more variety and starring roles. However, after her performances in Agatha Christie's Death on the Nile and as Miss Marple in The Mirror Crack'd, she would be offered a role that would make her a household name.
As the mystery writer and amateur detective Jessica Fletcher in Murder, She Wrote, which debuted on Sunday, September 30, 1984, she would go on to star in a total of 264 episodes, over 12 seasons until 1996, picking up numerous awards along the way. Landsbury would be no stranger to awards as in her nearly 80 year career. She would win five Tony Awards, six Golden Globes, and an Olivier Award, culminating with her receiving an honorary Academy Award for her contributions to cinema, a Lifetime Achievement Award from the BAFTA, and made a Dame Commander of the Order of the British Empire by Queen Elizabeth II.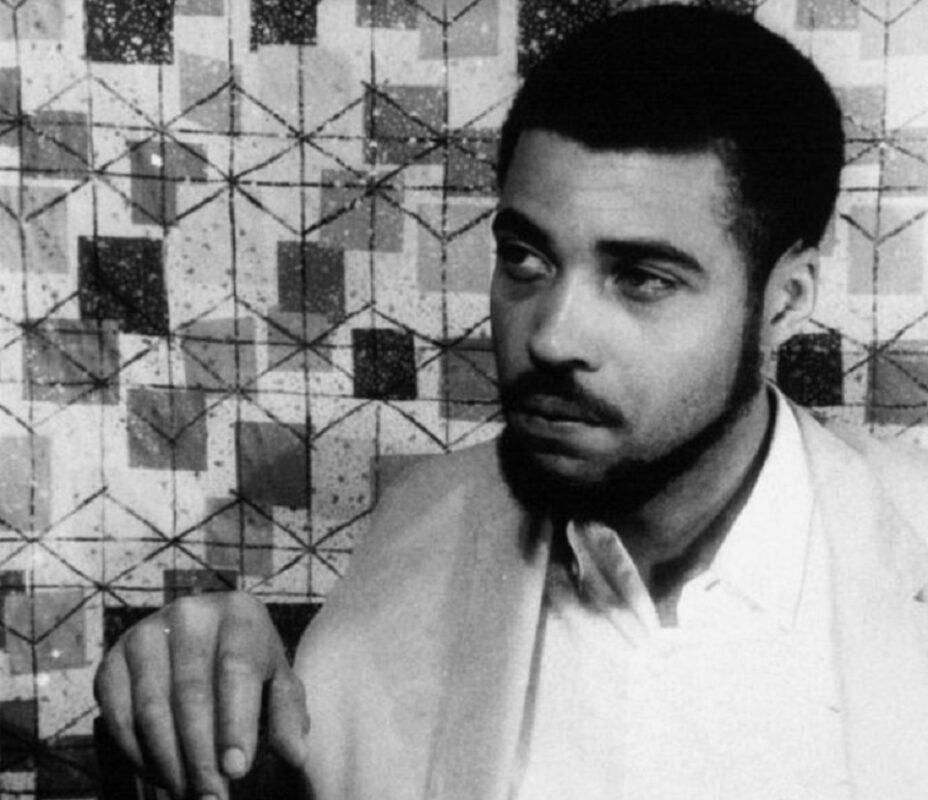 3. James Earl Jones
Blessed with a booming, basso profondo and beautifully iconic voice, few can hold a candle to the dulcet tones of a man once described as one of America's most distinguished and versatile. Born in Arkabutla, Mississippi, on January 17, 1931, James Earl Jones was raised by his maternal grandparents from the age of five after his father left to pursue his own career as a stage and screen actor in New York and Hollywood.
However, the transition to living with his grandparents in Michigan was a troubling experience for Jones, and he soon developed a stutter so severe that he refused to speak. Although reluctant to speak throughout most of his school years, Jones would credit his English teacher, Donald Crouch, for helping him 'find his voice' through writing poetry. Eventually, encouraged young Jones to read his poetry aloud in class.
After joining the military and briefly considering becoming a doctor, he decided to enroll at the University of Michigan School of Music, Theater & Dance, graduating in 1955. He assumed he would be deployed to fight with the war intensifying in Korea, so got a job as a part-time stage crew hand at the Ramsdell Theater in Manistee, Michigan, where he had earlier performed. When the war ended without him seeing action, he moved to New York to study at the American Theatre Wing, working as a janitor to support himself.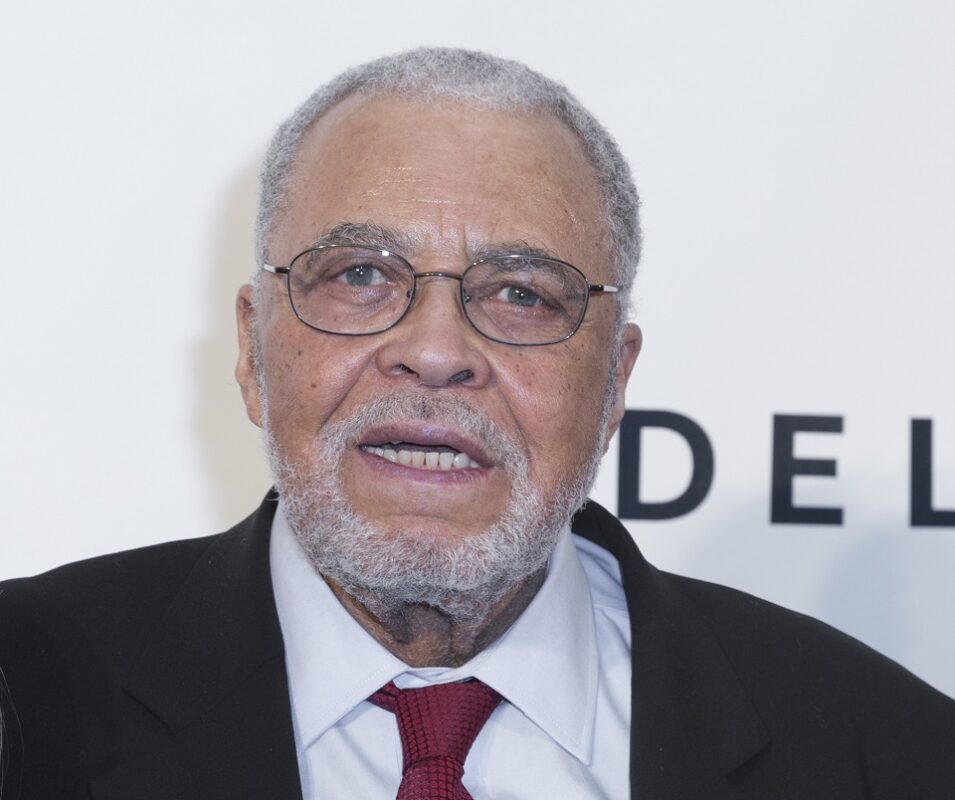 By the mid-60s, he would make a name for himself, acting in various works of William Shakespeare, such as Othello, Hamlet, Coriolanus, and King Lear. After landing the role of troubled boxer Jack Jefferson in Howard Sackler's play The Great White Hope, his star truly began to rise. He would go on to win the 1969 Tony Award for Best Actor in a Play and the Drama Desk Award for his performance. When he was cast in the same role for the big screen, it earned him an Academy Award nomination for Best Actor and critical acclaim.
He would make his big screen debut in Stanley Kubrick's 1964 bitingly satirical black comedy, Dr. Strangelove. However, it was in 1977 when the boy who had struggled to speak for much of his childhood would voice arguably the greatest villain to hit our screens, although Jones initially requested not to appear in the credits. In 1979, he would again garner critical acclaim playing the older version of author Alex Haley in the sequel to the hugely successful 1977 miniseries Roots.
Jones would continue to lend his considerable talents to many successful projects over the next several decades, including live-action acting, voice acting, and commercial voice-overs, collecting numerous awards along the way.
In his near 75 year career, he would win three Tony Awards, two Primetime Emmy Awards, and a Grammy Award, and inducted into the American Theater Hall of Fame in 1985, then presented with the National Medal of the Arts by President George H.W. Bush in 1992. He has also received the Screen Actors Guild Life Achievement Award and was honored with a Special Tony Award for Lifetime Achievement in the Theater in 2017.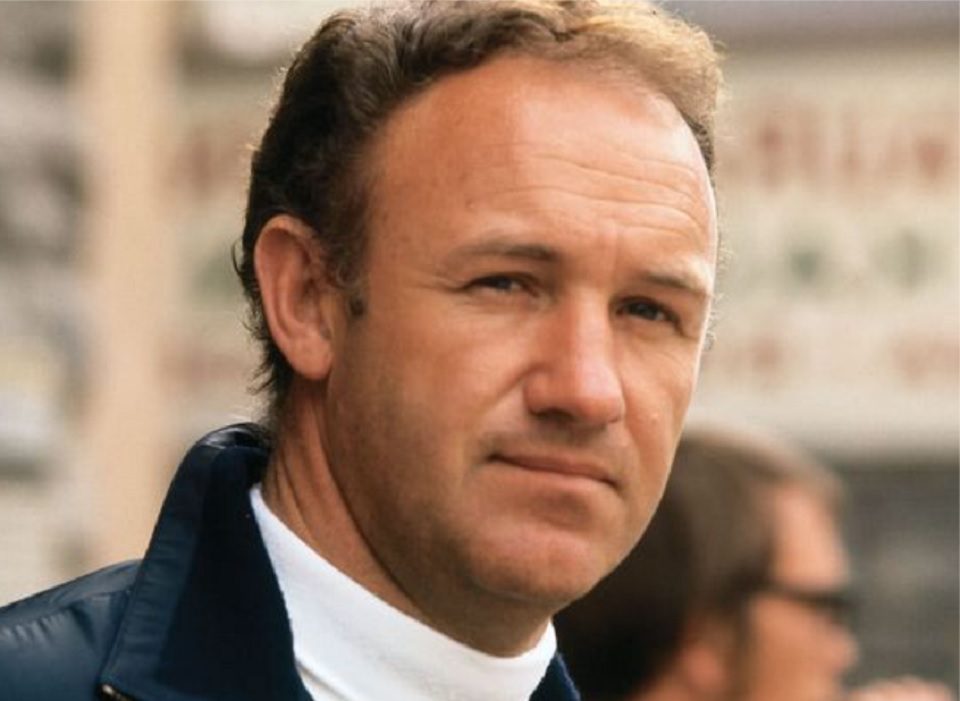 4. Gene Hackman
Astonishingly voted 'Least Likely to Succeed' by his acting class, this versatile, emotionally honest, and solidly dependable performer would go on to become a legend of the silver screen. Born Eugene Allen Hackman on January 30, 1930, in San Bernardino, California, he decided early on, aged just ten, that he wanted to pursue a career in acting after seeing his first movie. Three years later, his parents would divorce. By aged 16, Hackman left home and lied about his age in order to enlist in the United States Marine Corps, where he would serve four and a half years as a field radio operator.
After moving to New York, he briefly studied journalism and television production at the University of Illinois before deciding to drop out and move back to California and joined the Pasadena Playhouse, where he befriended fellow aspiring actor Dustin Hoffman. After Hackman got the lowest score the Pasadena Playhouse had yet given, this just made him more determined to prove them wrong, and he decided to return to New York City.
During the early 1960s, Hackman would get plenty of bit parts on television, began performing in several Off-Broadway plays, and made his big screen debut in a small role in the 1964 neo noir drama Lilith. However, it would be his supporting role in 1967s Bonnie and Clyde that not only showed his acting skills but earned him an Academy Award nomination as Best Supporting Actor.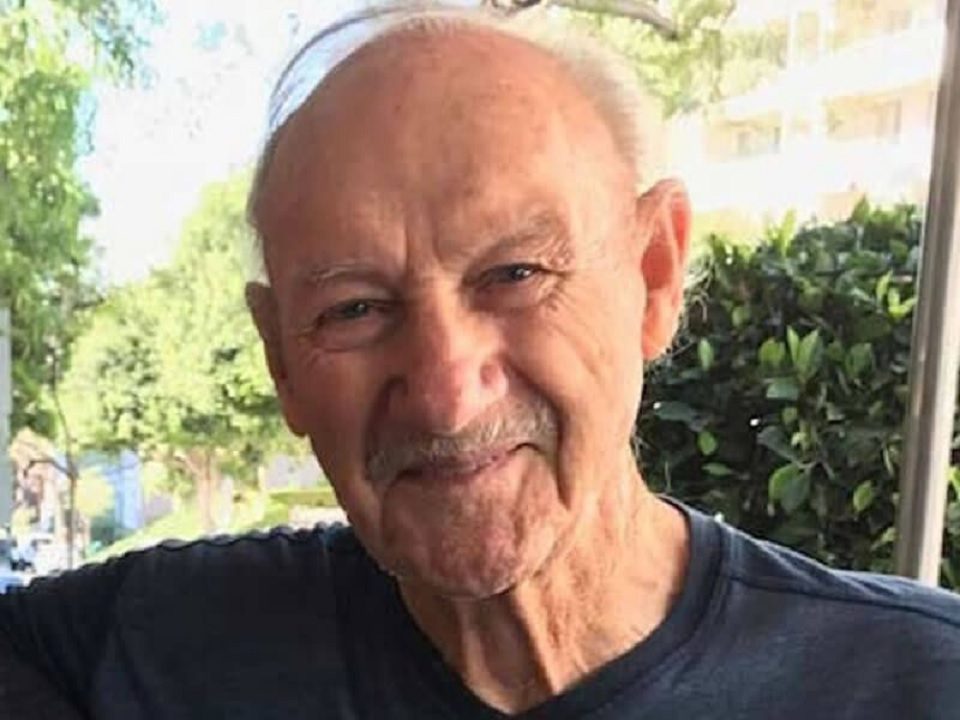 After being nominated for a second Best Supporting Actor Academy Award for his role in I Never Sang for My Father in 1970, he would get his big break the following year when he starred as the now iconic Popeye Doyle in William Friedkin's multi award winning The French Connection. Hackman would win the first of his two Oscars, the second coming for Best Supporting Actor as "Little" Bill Daggett in Clint Eastwood's Revisionist Western Unforgiven in 1992.
Throughout the 90s and early 2000s, he would act in a string of successful movies, most notably in the aforementioned Unforgiven and scene stealing performances alongside Tom Cruise in The Firm and with Denzel Washington in Crimson Tide. A year after he was honored with the Cecil B. DeMille Award from the Golden Globes for his "outstanding contribution to the entertainment field" in 2003, he would retire from acting altogether.
He is still going as strong as ever by carving out a successful career as a novelist, initially penning three historical fiction novels together with undersea archaeologist Daniel Lenihan, before going on to write two books of his own.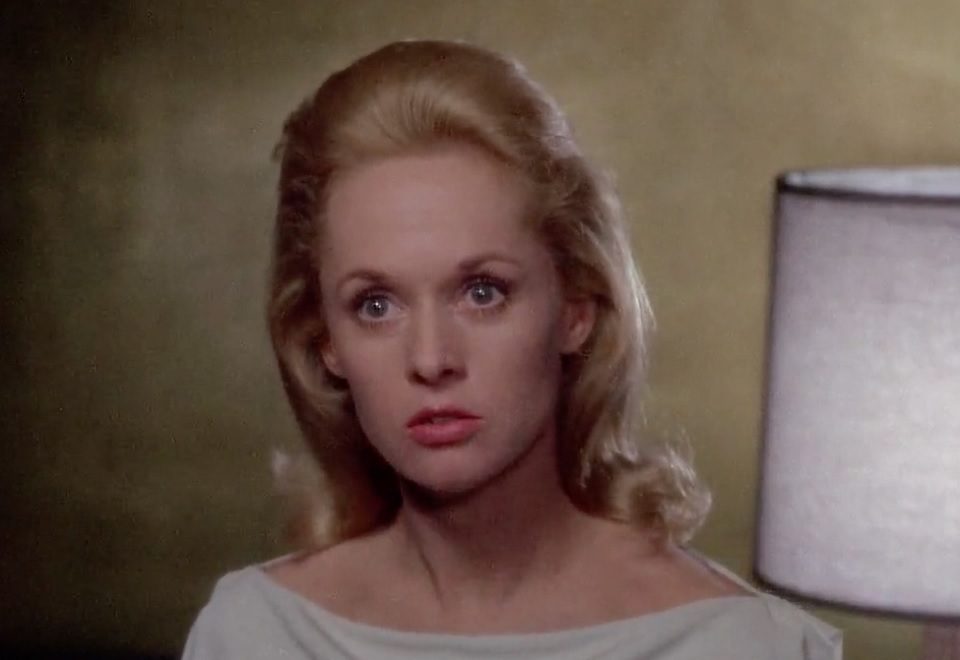 5. Tippi Hedren
Widely credited as one of the most famous 'Hitchcock Blondes' for her collaborations with the famed "Master of Suspense," she is now one of the last surviving leading stars from Hitchcock's filmography. Born Nathalie Kay "Tippi" Hedren on January 19, 1930, in New Ulm, Minnesota, for many years, it was reported that she was born in 1935, but in 2004, she would confirm that she was actually born in 1930.
After her family moved to Minneapolis when she was four, she was taking part in department store fashion shows by the time she was a teenager. On her 20th birthday in 1950, Tippi moved to New York City and began carving out a hugely successful career as a model after signing with the Eileen Ford Agency. After two years in New York City, she met and married actor Peter Griffith and had two daughters together, Melanie and Tracy. However, after seven years of marriage, Hedren divorced him and returned to California with Melanie.
Although she had received several film offers during her modeling career and turned them all down, on October 13, 1961, all that would change after an agent told her a producer was interested in working with her. She signed a seven-year contract when she found out that the producer was none other than Alfred Hitchcock. She made her big screen debut in the classic horror The Birds, for which she won a Golden Globe, quickly followed by Marnie the following year.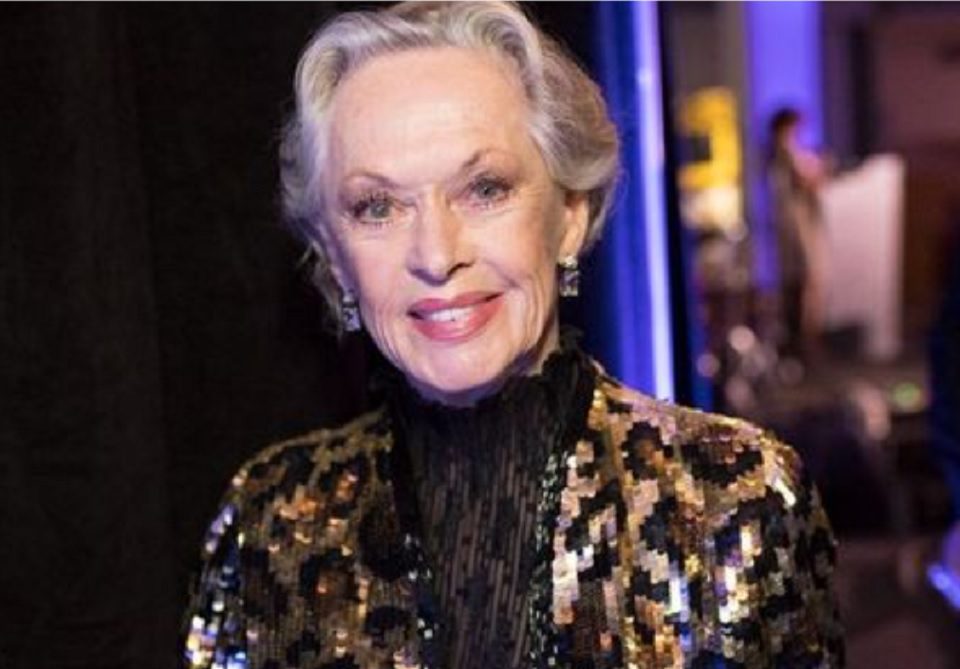 Unfortunately for Hedren, Hitchcock's controlling and obsessive behavior became increasingly unbearable, especially on the set of Marnie. Once the production had wrapped, she refused to work with him again, and Hitchcock set out to ruin her career b keeping her under contract by paying her for almost two years and used his power over her to turn down several roles on her behalf. In 1966, Hitchcock finally sold her contract to Universal Studios, who ultimately released her.
Her first feature film appearance after Marnie was in A Countess from Hong Kong, written and directed by another silver screen legend, Charlie Chaplin.
However, while filming the 1970 South African adventure film Satan's Harvest, Hedren would fall in love with a pride of lions and, along with then husband Noel Marshall, would spend the next 5 years trying to finish the movie Roar. Described as "the most dangerous film ever made" as seventy people, including Tippi and her daughter Melanie, were injured as a result of multiple animal attacks.
Despite the chaotic events and the long production, after the film was released in 1981, Hedren'd love of animals only grew stronger.
In 1983, she would found the Roar Foundation and take control of the endangered exotic big cat sanctuary in Acton, California, called the Shambala Preserve. She would continue to take smaller roles to fund her foundation and remained a dedicated and passionate defender of animal rights. Both her daughter, Melanie Griffith, and her granddaughter, Dakota Johnson, would continue in the family business by becoming successful actors in their own right.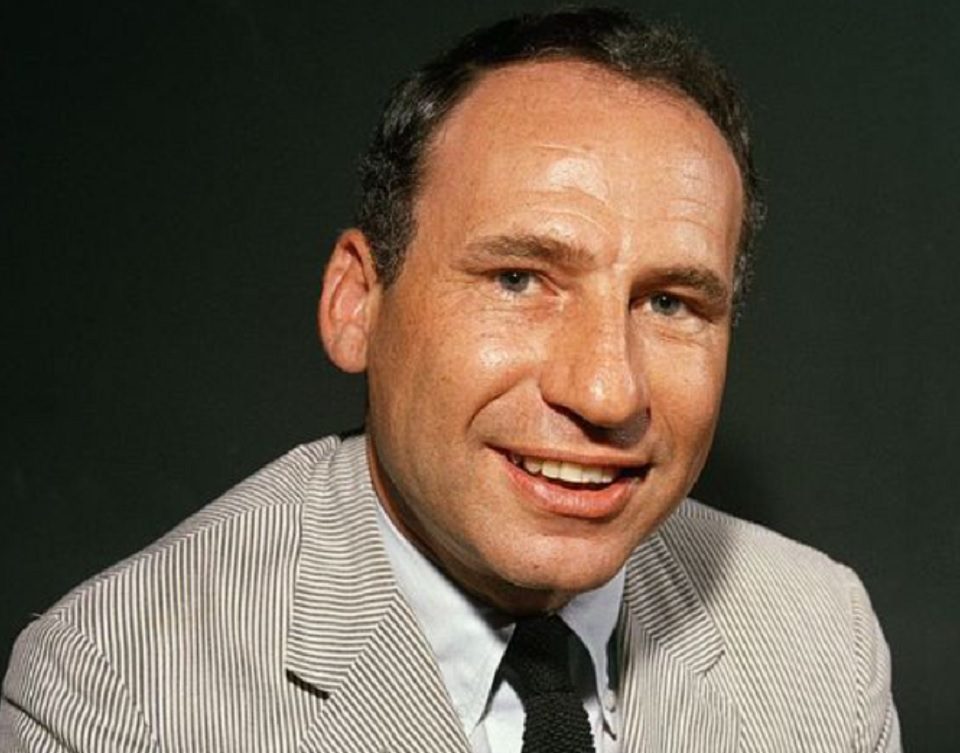 6. Mel Brooks
Born Melvin James Kaminsky; June 28, 1926, in Brooklyn, New York City, comedian, writer, actor, director, and producer Mel Brooks is rightly considered a living icon. Brooks was blighted by tragedy at an early age when his father died of kidney disease at 34 when Brooks was 2 years old. At school, as a small and sickly boy, he was mercilessly bullied for his size. He credits both events for him using comedy as a way to spare himself problems.
By the time he reached high school, despite his early gift and love for comedy and mimicry, it would be as a musician where he would enter the entertainment world as he was already an accomplished pianist and drummer, having studied under the legendary musician Buddy Rich. He would use those considerable skills to earn money as a musician when he was 14. When an MC was taken ill before a show Brooks was drumming at when he was 16. He used this opportunity to show his comedy chops.
By the time he was 18, he was drafted into the United States Army, where he would eventually, after being sent to the elite Army Specialized Training Program, help defuse land mines as the Allies advanced into Nazi Germany. He even participated in The Battle of the Bulge, also known as the Ardennes Offensive, a major German offensive campaign on the Western Front. Before the end of the war, Brooks helped organize shows for captured Germans and American forces.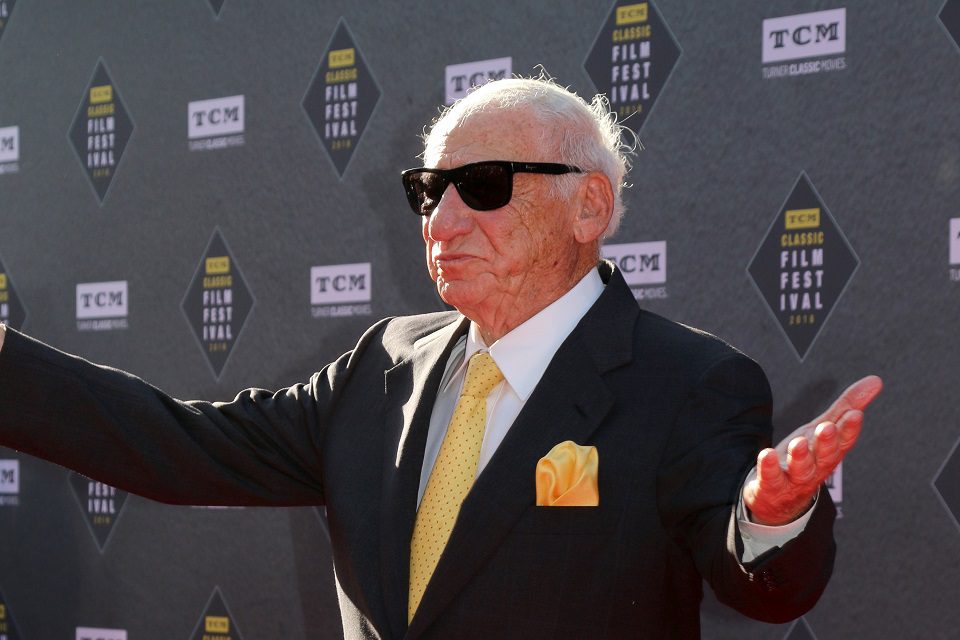 Although Brook's mother has secured him a job as a clerk at the Brooklyn Navy Yard, he instead started working in various Borscht Belt resorts and nightclubs in the Catskill Mountains as a drummer and pianist, eventually transitioning into being a stand up comic.
He would get his big break when his friend Sid Caesar hired him to write jokes for the DuMont/NBC series The Admiral Broadway Revue in 1949.
The following year Caesar created the revolutionary variety comedy series Your Show of Shows. Alongside Carl Reiner, Neil Simon, Danny Simon, and head writer Mel Tolkin, Brooks would write for the show.
His friendship with Reiner would blossom, the pair teaming up, which would give birth to the now legendary 2000 Year Old Man routine. Bizarre and unconventional as ever, Brook's first foray into directing would see him create the cult classic The Producers.
Brooks would go on to create some of the greatest comedic movies ever put to film, with classic after classic like Blazing Saddles, Young Frankenstein, Spaceballs, History of the World Part I, and Men in Tights, to name a few.
He also started his own production company, Brooksfilms, to showcase more serious work such as The Elephant Man. He is still working today and recently announced that he would write and produce History of the World Part II, a follow-up TV series to his 1981 movie.
You might also like: 6 Actors Over 90 That Prove Age Is Just A Number
(Visited 234 times, 1 visits today)