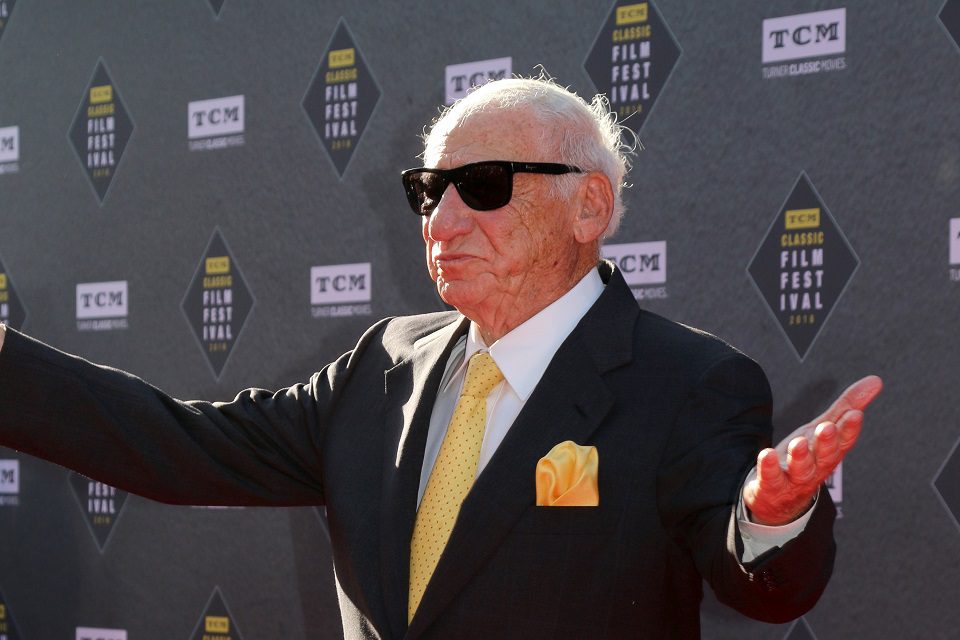 Although Brook's mother has secured him a job as a clerk at the Brooklyn Navy Yard, he instead started working in various Borscht Belt resorts and nightclubs in the Catskill Mountains as a drummer and pianist, eventually transitioning into being a stand up comic.
He would get his big break when his friend Sid Caesar hired him to write jokes for the DuMont/NBC series The Admiral Broadway Revue in 1949.
The following year Caesar created the revolutionary variety comedy series Your Show of Shows. Alongside Carl Reiner, Neil Simon, Danny Simon, and head writer Mel Tolkin, Brooks would write for the show.
His friendship with Reiner would blossom, the pair teaming up, which would give birth to the now legendary 2000 Year Old Man routine. Bizarre and unconventional as ever, Brook's first foray into directing would see him create the cult classic The Producers.
Brooks would go on to create some of the greatest comedic movies ever put to film, with classic after classic like Blazing Saddles, Young Frankenstein, Spaceballs, History of the World Part I, and Men in Tights, to name a few.
He also started his own production company, Brooksfilms, to showcase more serious work such as The Elephant Man. He is still working today and recently announced that he would write and produce History of the World Part II, a follow-up TV series to his 1981 movie.
You might also like: 6 Actors Over 90 That Prove Age Is Just A Number
(Visited 40,362 times, 1 visits today)
Pages:
Page

1
,
Page

2
,
Page

3
,
Page

4
,
Page

5
,
Page

6
,
Page

7
,
Page

8
,
Page

9
,
Page

10
,
Page

11
,
Page

12
,
Page

13