Best Destinations for You to Consider in 2019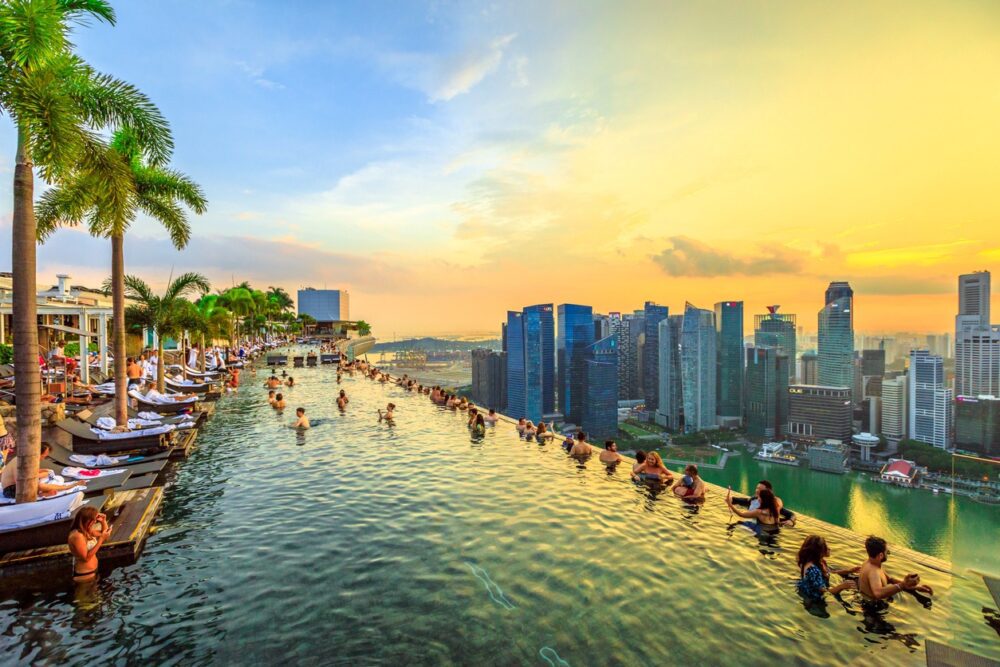 2019 is the year when new destinations are waiting for you to be discovered. Travel experts have already determined which are the countries you need to reach. For example, the Lonely Planet guide recommends on top of the list of destinations for 2019 Sri Lanka, the country where nature is reminiscent. However, if you like any of these destinations for the 2019 vacation, we recommend that you book your airplane flight in advance to get cheaper prices and check the availability for your accommodation.
If you want to get into very special places, here are the best destinations of 2019:
---

Sri Lanka
Sri Lanka is ranked first in the top 2019 best destinations in the Lonely Planet guide. It is an island country with delightful views and gorgeous beaches, located in South Asia, in the Indian Ocean, becoming more and more popular among tourists. In addition to the dream landscapes that await in this destination, tourists can visit tea plantations, see nearby elephants, the leopards from Yala National Park, admire the whales in their environment or take a stroll with the hot-air balloon.
It is a destination that goes perfectly for any category of travelers: family, young couples, adventurers or adrenaline addicts. Sri Lanka is a country where you can also enjoy luxury tourism, but you can also visit it with a low budget. Wildlife, virgin beaches, the cultural and religious mix make Sri Lanka a destination that should not be missed in 2019.
---

Zimbabwe
Although Zimbabwe may not have the best international picture, tourists have always appreciated this landmark destination. In addition, it is one of the safest countries in Africa, and the locals are ultra-friendly. Once here, you can stroll for hours in nature through the natural parks where wildlife takes place in its natural environment.
You can admire centuries-old ruins or you can walk on mountain paths. Victoria Falls is a great place which should not be missed. Zimbabwe is also one of the countries recommended by Lonely Planet, ranking third in the top 2019 best destinations.
---

Panama
Welcome to the Americans, in a land of tropical biodiversity celebrated in the BioMuseo Museum. Panama is one of the recommendations of tourism specialists as a destination for 2019.
Lonely Planet writes that Panama "hides so many treasures in such a small country": from white and fine sandy beaches to tropical forests, serene mountains and a culture impressive.
---

Andaman Islands
If you want to go to a place that seems forgotten by the world, a paradise in the true sense of the word, then the Andaman Islands are an inspired choice. These is an archipelago located in the Bay of Bengal, which is part of the federal territory called Andaman and Nicobar Islands in India, with a population of 314,239.
Some time ago they were quite inaccessible to tourists, but now Indian authorities have made it easier to access this superb archipelago with over 300 islands (some say it would be over 500). Vineyards, clear waters, palm trees and mangroves await you in the Andaman Islands, where you will find luxurious, five-star resorts. Many of these islands are still inaccessible to tourists to protect the tribes that live there.
The island of Havelock has recently opened Taj Exotica Resort & Spa, a spectacular beachfront resort with 75 villas inspired by the Indian Jarawa tribe huts.
---

Belize
This small country, located on the eastern coast of Central America in the Caribbean Sea, also enters the top 2019 destinations. It has a population of just 360,000, a mix of Mayans, Meteuses, Garifuna, Creole and Menonite, but also expatriates. A non-touristic destination, Belize is now starting to easily be discovered from the rest of the world, and Lonely Planet included it in its list for 2019.
---

Ghana
Ghana will definitely be the next big tourist affair. Authorities are working on bringing Ghana on the international tourism map in 2019 with campaigns made to attract travelers from all over the world, but especially from other African countries. CNN includes Ghana in the top 2019 list for the best destinations, maintaining it as an economically successful and politically stable country.
African culture, beautiful beaches and national parks with birds and many animal species are just waiting to be discovered. Surfing fans will enjoy pleasant surprises!
---

Liechtenstein
CNN also included Liechtenstein in its top 2019 destinations list. The sixth smallest country in the world, Liechtenstein, located between Austria and Switzerland, has only 160 square kilometers. But in such a small space there are a lot of "treasures": castles, museums, gorgeous hiking and cycling trails, mountain-scenery.
2019 is the year marking the 300th anniversary of the country, so there will be celebrations throughout the year organized based on this occasion.
---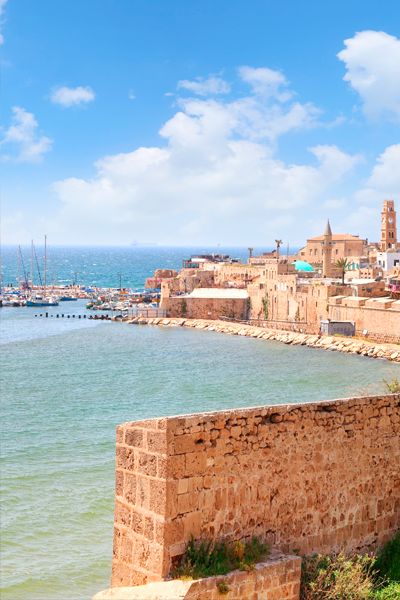 Israel
Israel has become one of the most attractive tourist destinations in the world in the recent years, especially since it enjoys good weather throughout the year. Tourists can visit holy places, spend time in the cosmopolitan city Tel Aviv.
You can have a genuine experience in the desert, or stay at the beach in resorts like Eilat or at the Dead Sea. Cultural life, religious experience, traditional dishes, amazing beaches are the ingredients make Israel put in the top best destinations of 2019.
---

Singapore
Singapore is an island-city-state, located in the south of the Malay Peninsula and the Malaysian state of Johor, and is included by Culture Trip magazine in the top 10 most modern cities in the world. Prepare for an experience to travel in the future.
Once you arrive in Singapore, a city that has been booming in recent years in all aspects. Futuristic and highly technologically advanced, with ultra-modern buildings that seem to touch the clouds, Singapore is ahead of our time.
Luxury hotels, malls to another level, top restaurants – all of this is natural in Singapore. But nature has also preserved a place of honor in this high-tech city: the botanical and zoological gardens, the beautiful parks in the city and the beaches look spectacular as well.