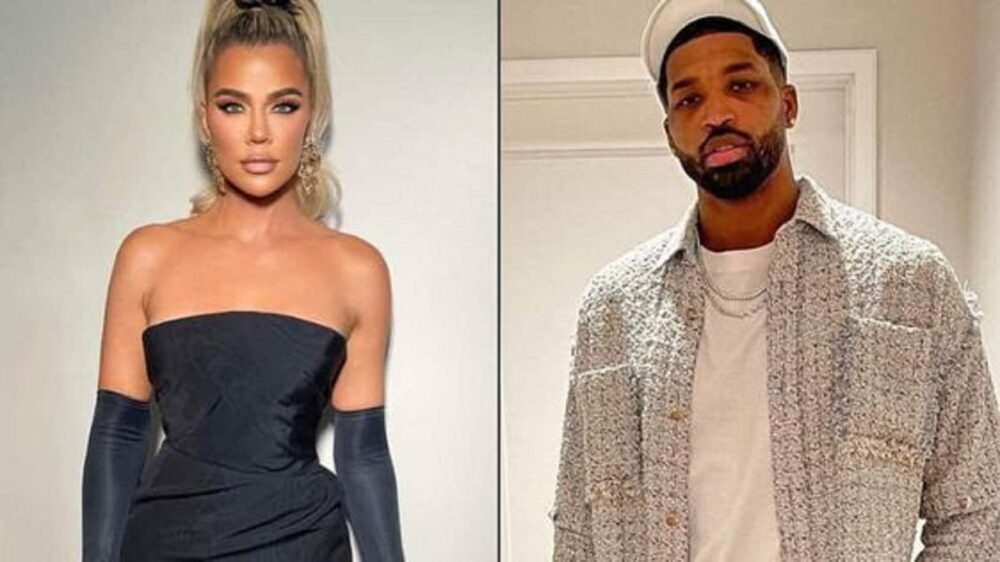 1. Tristan Thompson and Khloe Kardashian
What's worse than facing the infidelity of the one person you love the most? The whole world found out during your TV show that your boyfriend was cheating on you.
That was the case with Khloe Kardashian, who found out from her sisters that her then-boyfriend cheated on her, and the whole thing happened while they were shooting one of their episodes for the popular TV show "Keeping Up With The Kardashians."
But the bad news didn't stop there: the cheating scandal was revealed just a few days before their daughter, True, was born, and we can only imagine how devastated Khloe was.
However, he tried to give the father of her child a second chance, so they got back together. Even though the whole world kept blaming Miss Kardashian for making up with the football player, she said that nobody can understand how hard it was for her to even coexist with him, but she was proud of her strength.
But after a while, the media found out that Tristan Thompson was cheating on Khloe again, and this time he even had a child with another woman. After less than a year, the whole world found out that Khloe and Tristan actually expected their second child, and the pregnancy was possible with the help of a surrogate.
During one of the episodes of their new TV show, "The Kardashian,"  Khloe told one of her sisters that Tristan had asked her to marry him, but she couldn't say yes.
(Visited 1,473 times, 1 visits today)