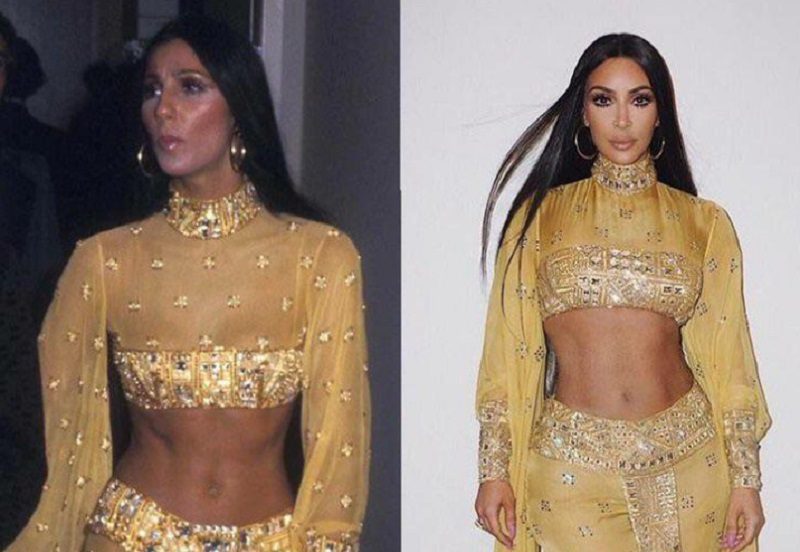 Kim Kardashian as Cher
It may be no secret that Cher is Kim Kardashian's beauty and style icon. She's expressed her love for the Moonstruck star more than once. So, it's only right Kim draws inspiration from the Grammy-winning singer in all things beauty and fashion.
In 2017, Kim re-created one of Cher's most iconic looks from the 1973 Academy Awards. Going full glam with a two-piece gold outfit and leaving her middle part exposed, the reality star-turned-entrepreneur wore an intricate crop top and free-flowing pants as a throwback of the era.
She obviously wore a custom-made outfit, but we believe that you can easily find some of Cher's style essentials.
(Visited 1,687 times, 1 visits today)