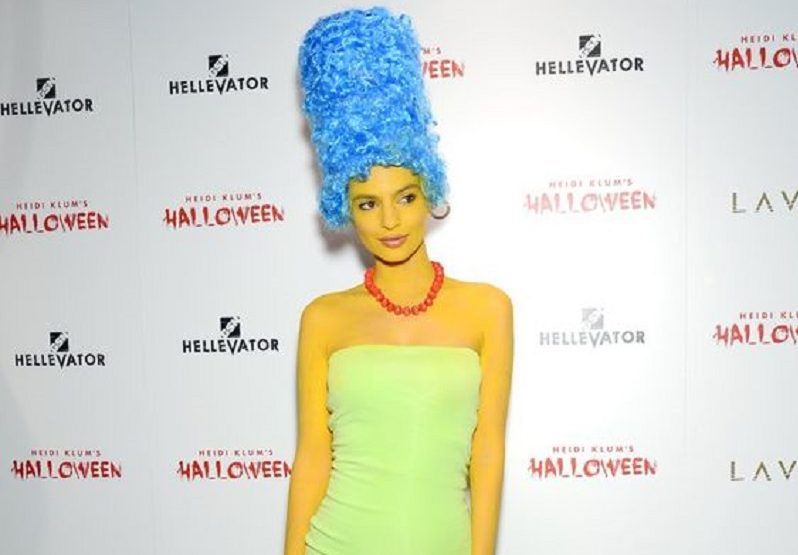 Emily Ratajkowski As Marge Simpson
Marge Simpson normally wears a below-the-knee lime dress in The Simpsons. But Emily Ratajkowski decided to heat things up a little and go for a shorter dress while attending Heidi Klum's 2015 Halloween party.
The model and actress, who painted her skin yellow (we totally loved this awesome idea), stuck with Marge's red beads and her towering beehive hairdo. However, the 31-year-old shortened the demure strapless dress to a high-grazing short version that showed off her long and beautiful legs. She also changed the red flats for red stilettos.
That's definitely a look that Marge's husband, Homer would undoubtedly approve of.
(Visited 1,686 times, 1 visits today)