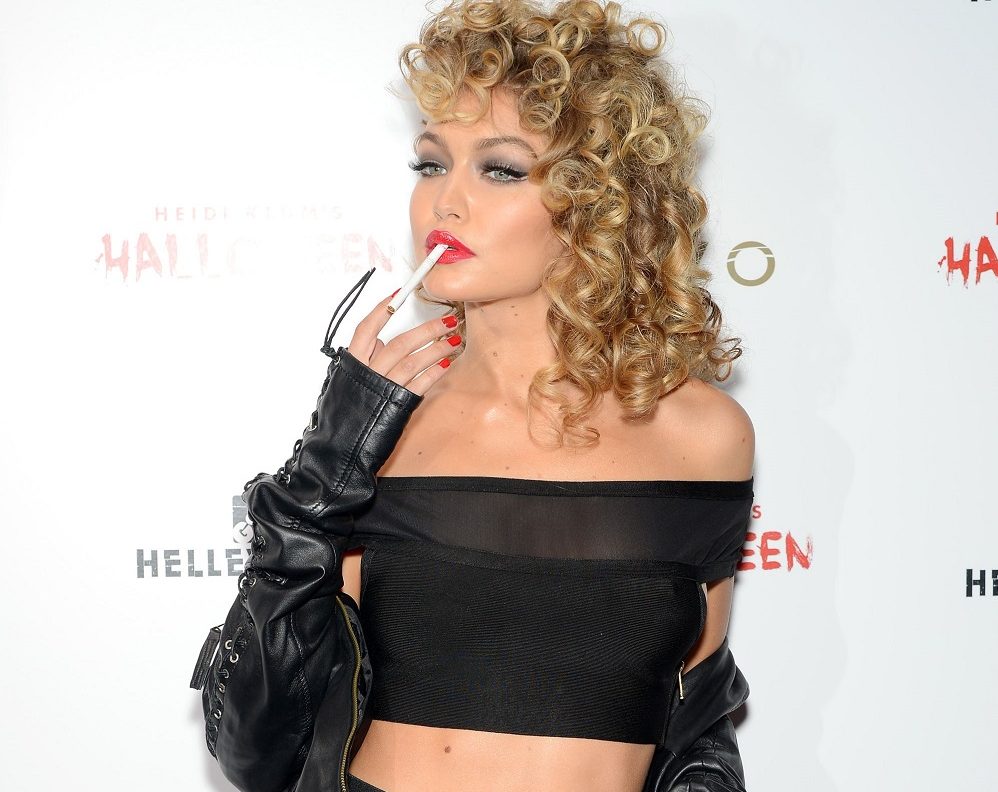 Gigi Hadid As Sandy From Grease
We've got chills, and they're multiplying! This is another famous costume idea that will never get old. Gigi Hadid herself dressed up as Olivia Newton-John's character Sandy for Hollyween while attending Heidi Klum's 2015 Halloween party (yes, Heidi Klum is also known for throwing her own annual Halloween party).
The 27-year-old model showed off doll makeup, a head of golden curls, and red lips, and wore a skintight all-black suit by House of CB that highlighted her fit figure and enviable abs.
To complete the look, Hadid also wore a black leather jacket and even gripped a cigarette. What do you think about her costume?
(Visited 1,686 times, 1 visits today)