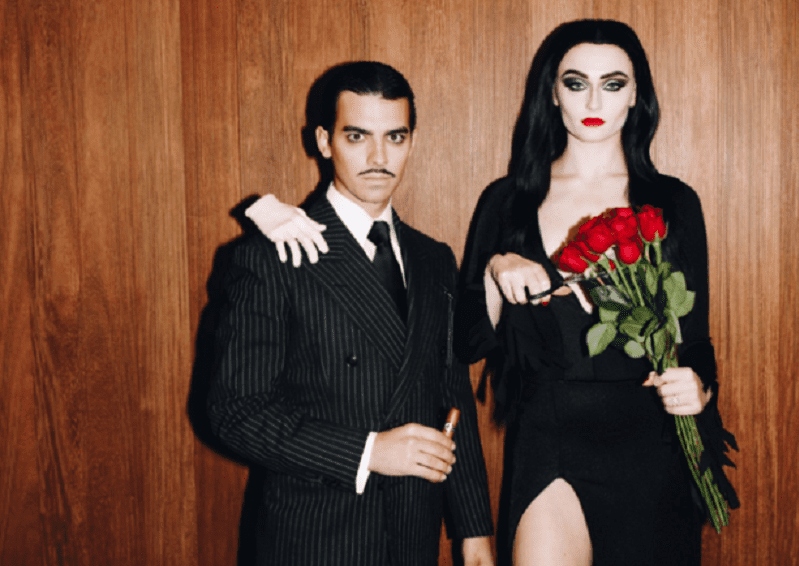 Joe Jonas and Sophie Turner As Gomez and Morticia Addams
The Game of Thrones star and one of the members of the Jonas Brothers band went all out for a 2018 Halloween party by dressing up as Morticia and Gomez Adams from The Addams Family.
In order to achieve the iconic character style, Turner wore a tight black gown with a high leg slit and a plunging neckline. Her outfit was complemented by a long black wig and dark makeup. She also made sure to wear red lipstick.
Jonas, as the gothic patriarch, wore a sleek pinstriped suit and slicked back his hair. The best thing about his outfit was definitely the prosthetic hand on his shoulder, a representation of the character Thing.
(Visited 1,686 times, 1 visits today)