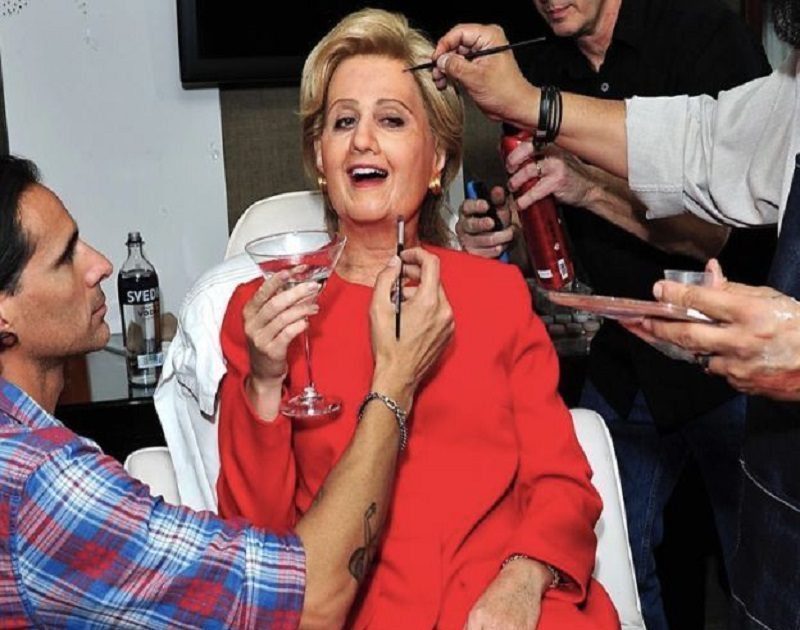 Katy Perry as Hilary Clinton
She definitely needed a lot of professional makeup to achieve this successful look. The 38-year-old singer went full Democratic presidential candidate Hilary Clinton while also having a pal dressed up as Bill Clinton.
The singer didn't just put on a red pantsuit and a simple blond wig and call it a day. No, she had her own professional makeup artist team perfectly apply prosthetics to her face, making her look more like the 75-year-old former Secretary of State. She even had a faux-secret service detail!
We know you probably couldn't do this by yourself at home, but for the sake of the game, we thought this Halloween costume idea may as well be on this list.
(Visited 1,686 times, 1 visits today)