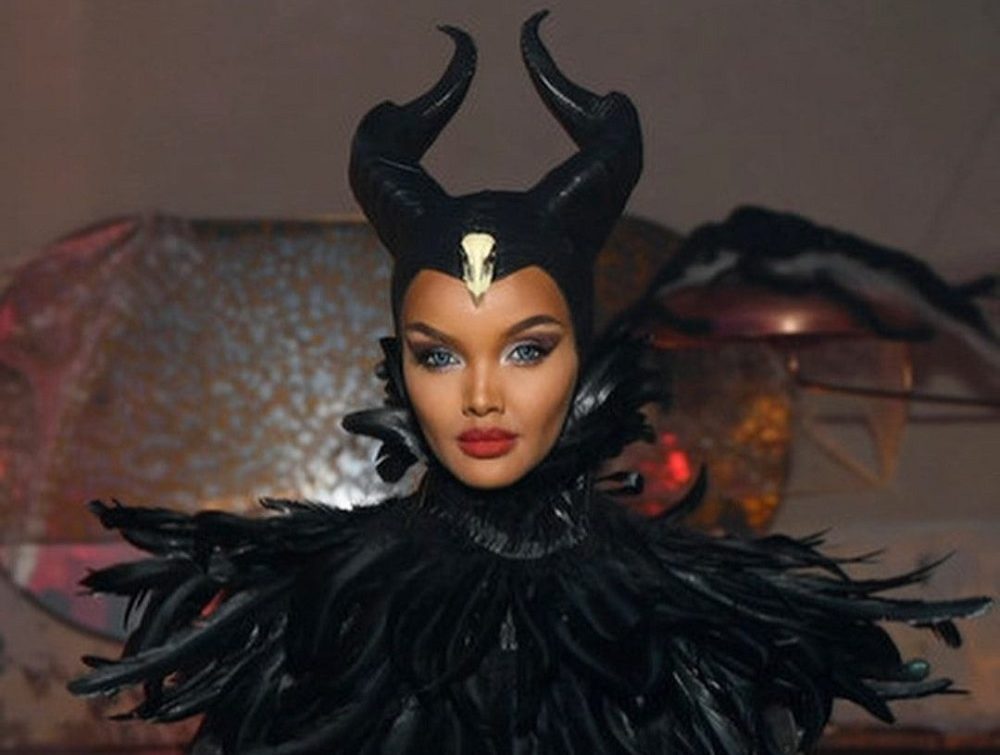 Halima Aden As Maleficent
This costume idea is definitely not for the cute princesses of the world. If you're a fan of Disney and the type who makes their own rules but still wants to take dressing up for Halloween to a whole new level, then what's better than nailing the Maleficent outfit as Halima Aden did?
Disney's Maleficent costume idea, in theory, can be challenging to pull off. But in reality, all you need is a horned headband and a black hooded cape for the full effect. Add burgundy lipstick and a smoky eye for extra drama, and that's it, you're ready to go!
We don't guarantee that you'll be the only one dressed as Maleficent, though…
(Visited 1,686 times, 1 visits today)