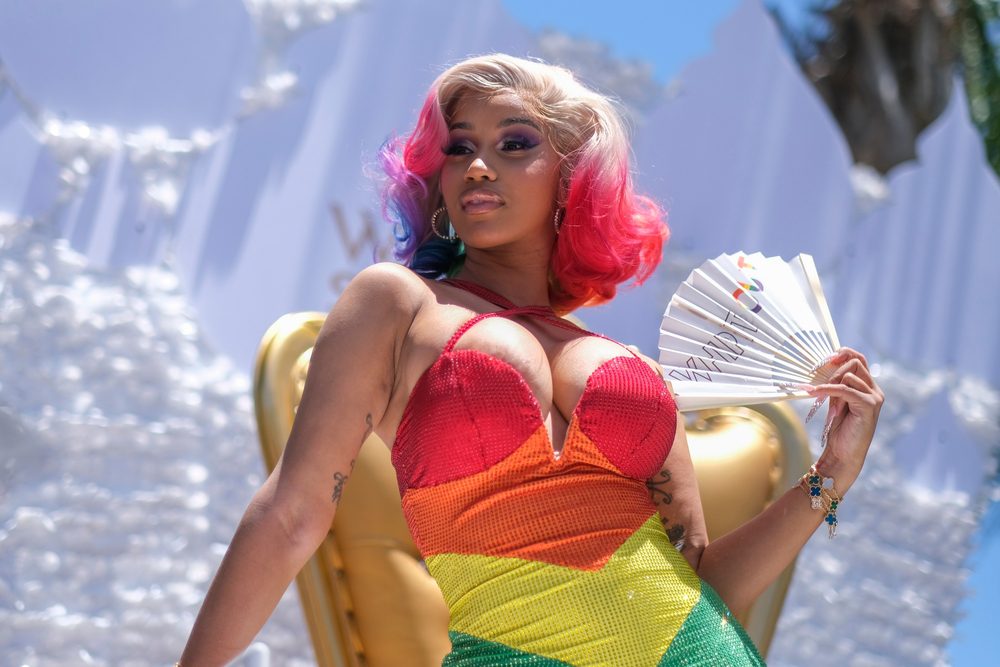 2. Cardi B  
I love Cardi B for being such a funny and bubbly celeb! Each time I watch an interview with her, I feel like she's putting me in a good mood. If you've been following her for a while, you probably know that she's very honest with her fans and each time something happens, she's talking about it out loud.
This is exactly what happened during a performance at Bonnaroo when the singer's mesh jumpsuit developed a fatal split down the center of her b***ty. She stopped singing for a few seconds and told the audience that her clothing ripped – such a brave celeb.
The rapper, however, didn't let it stop her from twerking; instead, she left the stage and came back wearing a white bathrobe – what can we say, she was dedicated to her performance. What do you think about it?
(Visited 1,292 times, 42 visits today)