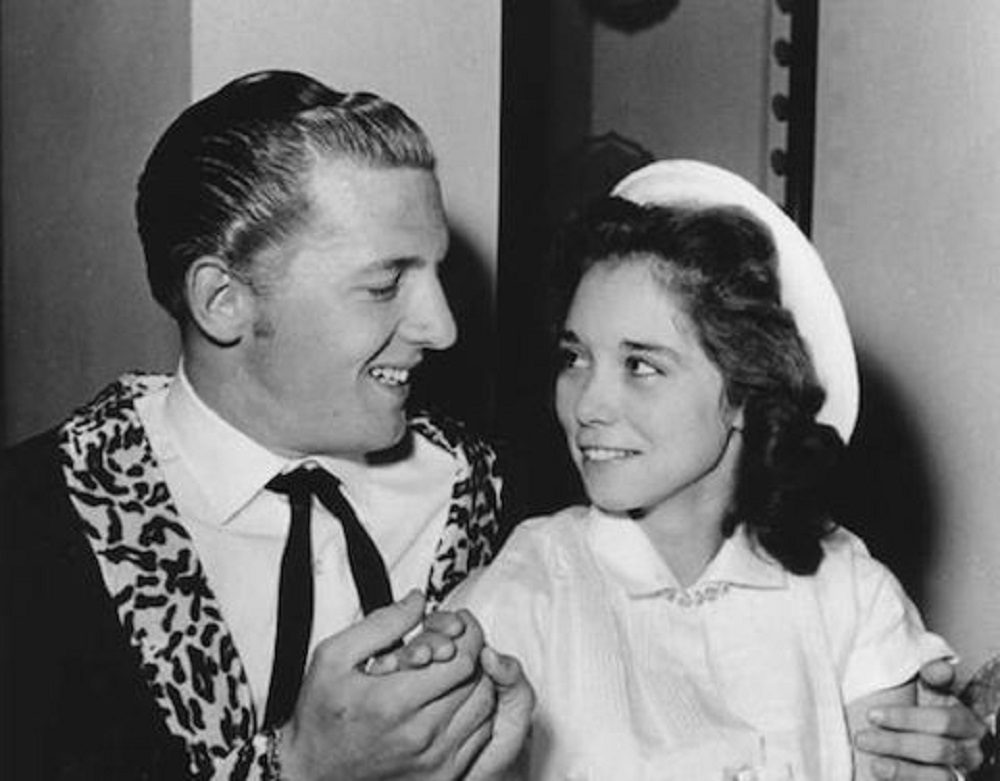 #2 Jerry Lee Lewis And Myra Gale Brown
We're going from royal history to rock and roll history, though it is probably not as prevalent in the minds of people who were not following the story back in the day. Jerry Lee Lewis was known back at the height of his career for three things: his musical skills when it came to the piano, for rock and roll, and because he married Myra Gale Brown. The fact that the two married was a huge scandal and controversial enough that it almost buried Lewis' career.
Not only was Lewis related to Myra, as they were first cousins, but she was only thirteen years old! It may seem like something people did back in the 1800s, but the two tied the knot back in 1958, which is not that far back in time. The news broke when Lewis was in the UK on tour, and it shook everyone.
This was Lewis' third marriage (despite the fact that he was just twenty-two), and both he and his manager tried to lie and say that Myra was fifteen, two years older than her actual age. It didn't stick with the public, and the media had a field day with the story, calling him a "cradle-snatcher," and even the police got involved as they went to check on the child bride!
This brought about the cancellation of his tour and a famous interview where the two denied that they faced any backlash for their marriage (and the fact that they're blood-related). Moreover, they never disclosed when they actually married and why they were back in the U.S. so soon.
(Visited 1,229 times, 38 visits today)