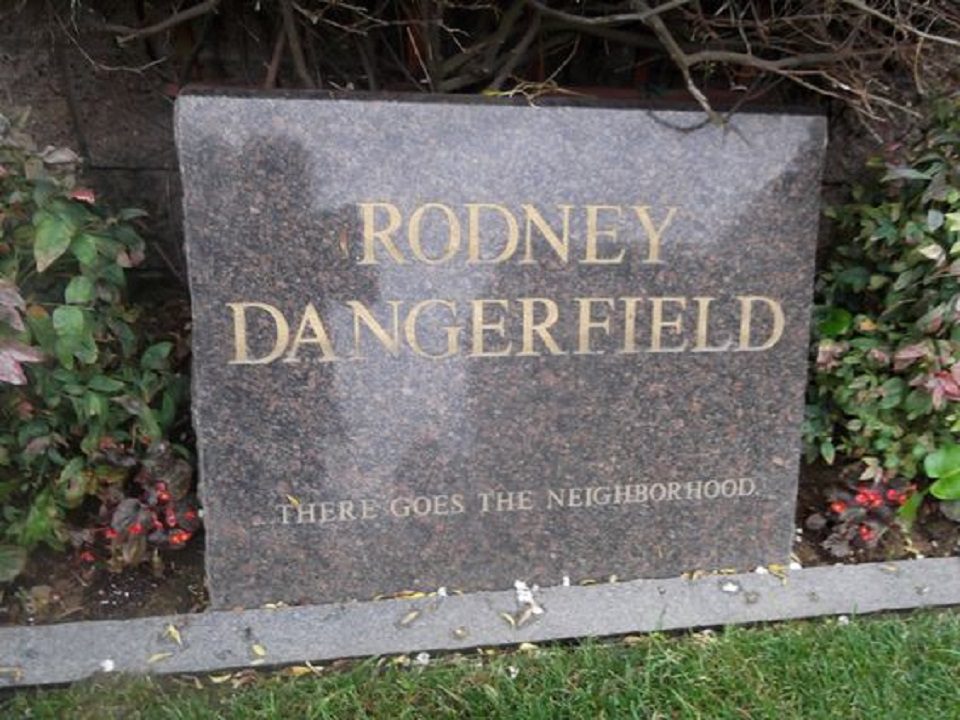 2. "There goes the neighborhood" aka the cemetery 
Rodney Dangerfield was born on November 22nd, 1921 and he was an American producer, screenwriter, actor, stand-up comedian, musician, and author.
As an actor, he is best known for his role as Al Czervik in the movie called "Caddyshack". Given the fact that during his life his career was very big and popular, his stand-up fans know him for starting many of his numbers by saying "I don't get no respect".
This is considered to be one of his best quotes, which made a lot of people laugh out loud.
He was very appreciated for his sense of humor, so he couldn't leave the world on October 5th, 2004, without leaving a funny tombstone message behind: "There goes the neighborhood".
…We can say that he was devoted to his self-deprecating style until his last day and beyond!
(Visited 325,551 times, 3 visits today)