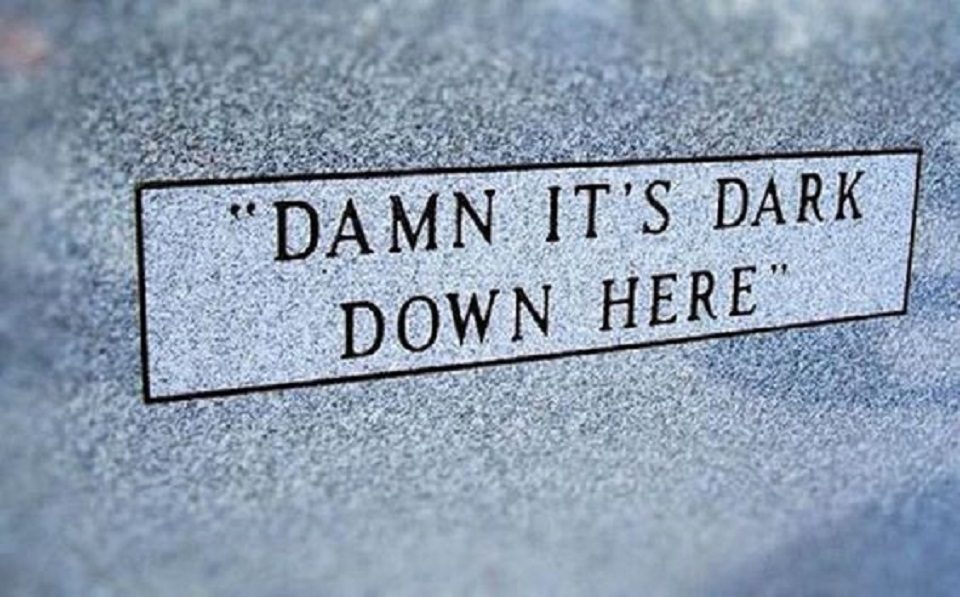 3. The tombstone message that is full of dark humor 
Even though Frances Eileen Thatcher was not a famous woman, she was popular in her family for her classic sense of humor that was a bit more…dark.
Her loved ones wrote on her obituary that she was a "beautiful heart", but they forgot to tell the world that she liked to joke around. This thing can be seen if you read her message: "Damn, it's dark down here".
….What can we say, Mrs. Thatcher? We hope that you got used to the darkness and we are happy that you didn't lose your sense of humor!
(Visited 160,897 times, 932 visits today)