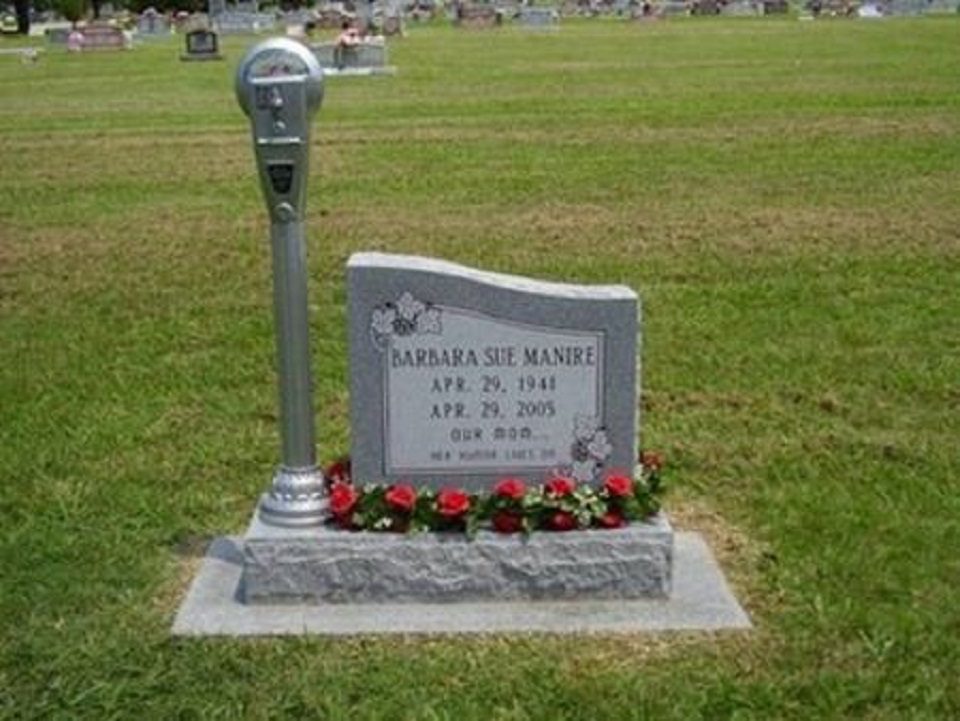 4. The one with the expiration date 
When a woman called Barbara Sue Manire said goodbye to the world in 2005 on her 64th birthday, her children remembered that she once told them that she wants to have an expired parking meter on her grave.
In addition to that, she also told them that she wants to be buried next to the road, so she could always catch a glimpse of whatever is going on. When she died, her kids made sure that she had a seat in the front row at the cemetery, but they only got her the parking meter a year later.
Besides that, on her tombstone, you can read the word "expired", which can make us say that she had a great sense of humor. The writing is also followed by a drawing of an expired parking meter.
Given the two unusual things that her grave has, it is no wonder that her tomb is one of the most visited at Highland Cemetery in Okemah, Oklahoma.
(Visited 160,726 times, 761 visits today)