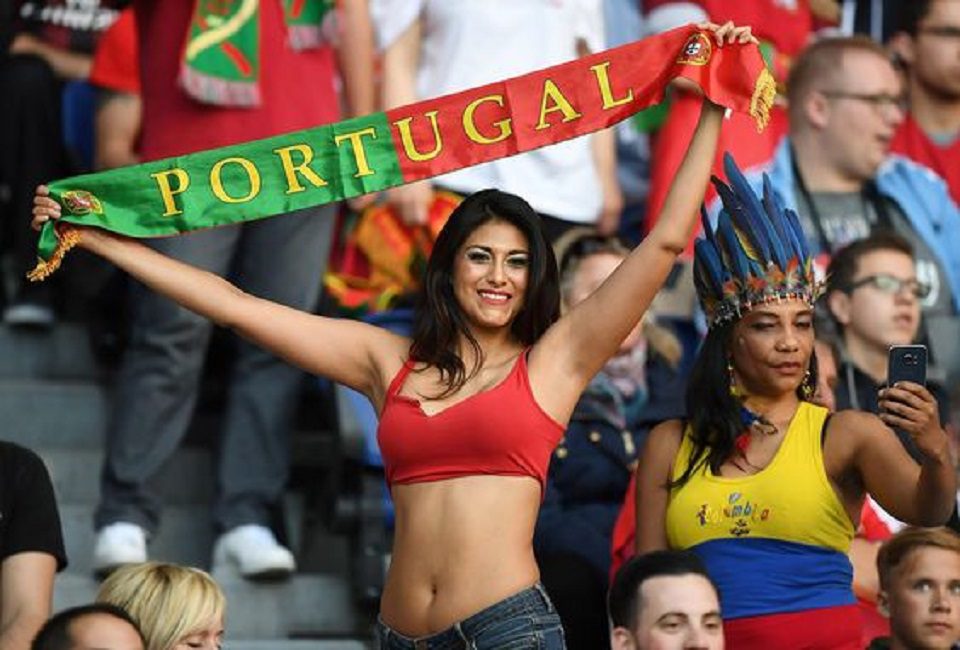 3. Portugal 
If there are any over-the-top fans, it's the Portuguese ones. Don't get us wrong; we absolutely love the way they're so passionate about soccer and their team as well. For some of the people in Portugal, the game is one of the most important events of the year.
If you don't believe us when we say that these people have soccer in their blood, here is something that might convince you. 2 men were so passionate about the game that they drove 7,000 kilometers from Lisbon to Russia for the 2018 World Cup to support the Portuguese squad. It's wonderful to see so much love for the national sports team and for the country as well.
And women love the game as much as men do, and they don't shy away from drawing the nation's flag on their cheeks or holding the flag in the air, so everybody in the crowd can see who they are supporting.
(Visited 40,070 times, 6 visits today)