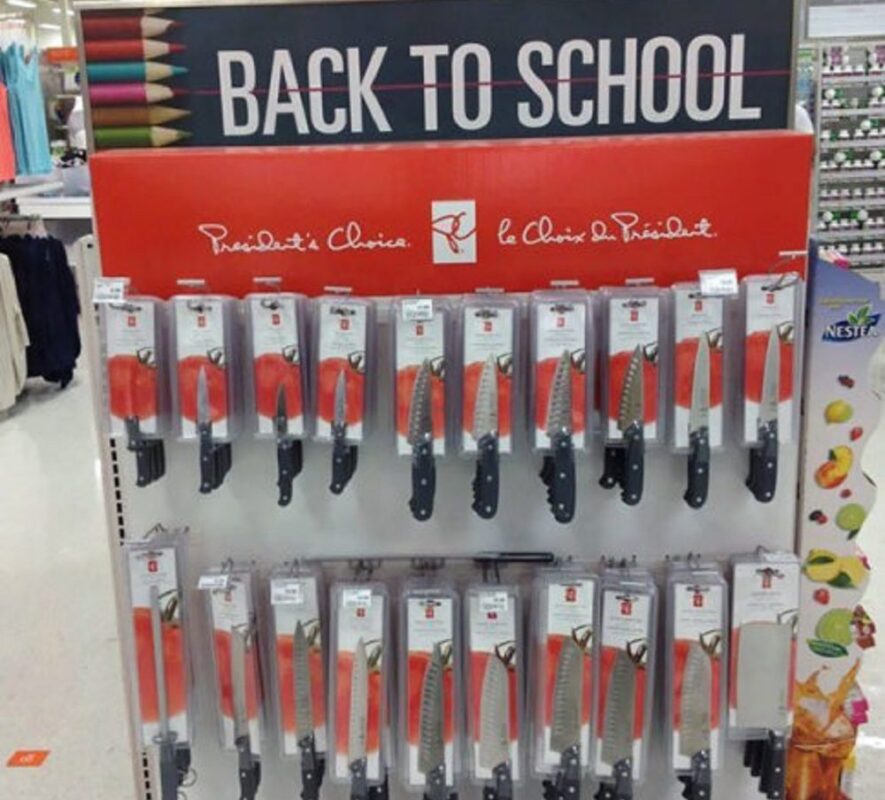 1. This definitely isn't how I remember school. 
Kids do need a lot of stuff for school these days. When it comes to culinary school or even a secret underground ninja school, these are definitely the kinds of tools you need, but for a normal school? I remember my parents bought me a lot of things for school, but they were things like pencils, colored crayons, backpacks, rulers, and lunch boxes. I don't remember having a "meat cleaver" on my back-to-school list.
But this doesn't mean that I wouldn't have wanted to own one. But don't get me wrong. I wouldn't use it to hurt anyone. It just seems like the perfect tool for cutting classes.
(Visited 3,290 times, 3 visits today)