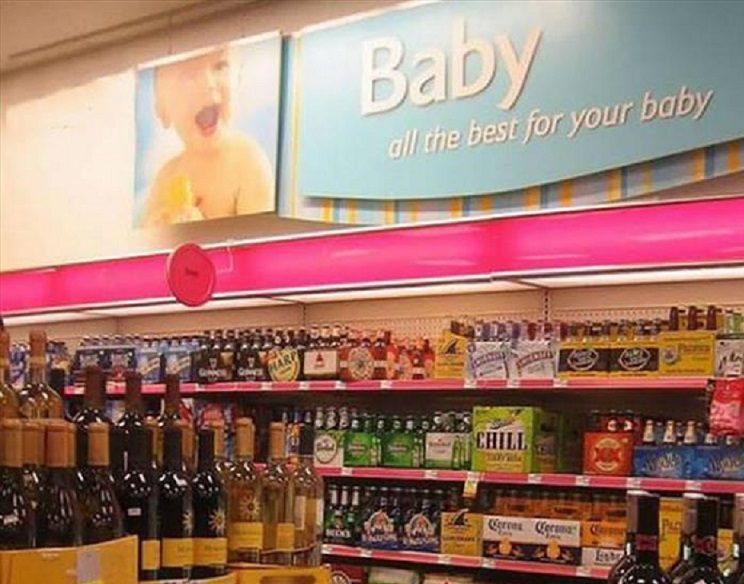 2. Probably for the parents.
Grocery store fails like this one may help those first-time parents to relax a little bit… Truth be told, raising a baby can be a difficult job. Not to mention that's a 24-7 job, so you're kinda stuck with it. So, yes, a glass of wine from time to time won't harm anyone.
Now, let's take a closer look at the picture. The bottles underneath the sign give the baby in the picture a new meaning. Is that baby laughing joyfully, or is it screaming in terror because the parents are actually giving them wine rather than formula? I guess we'll never know.
(Visited 6,828 times, 1 visits today)