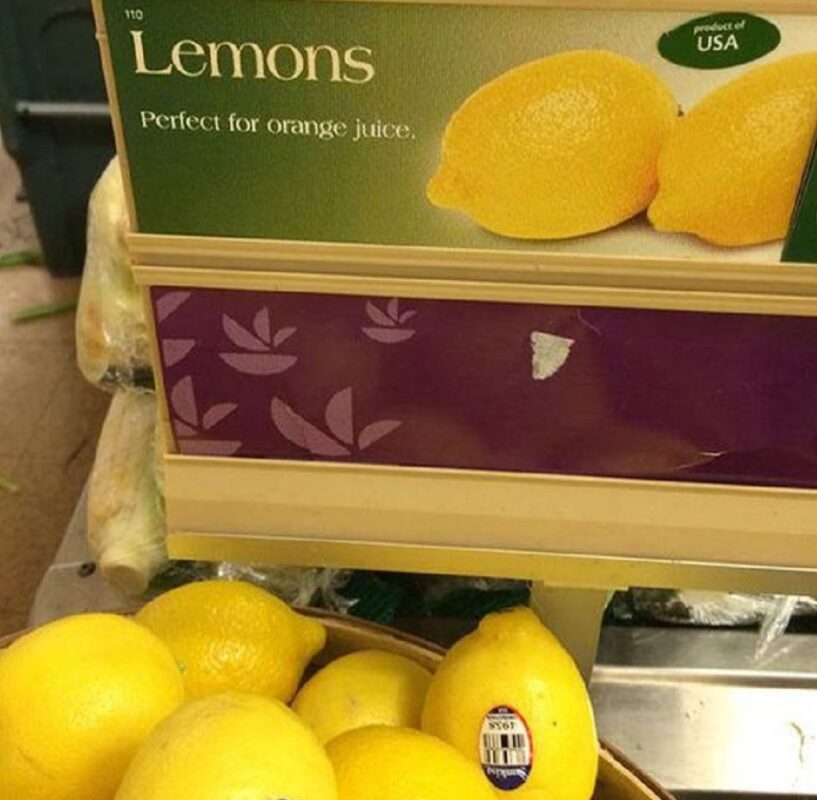 4. … are they really, though?
Some grocery store fails really get you thinking. The last time I had orange juice, it only had oranges in it. Or is it me that failed to add all the ingredients? I guess that now we also have to change the famous proverbial phrase so it will be "When life gives you lemons, make orange juice".
Funnily enough, it seems that you can actually add a lemon or two to a jug of orange juice to reduce the extreme sweetness and brighten up the flavor. However true that may be, in general, lemons aren't a common ingredient in orange juice. Period. But thanks for the suggestion.
(Visited 3,290 times, 3 visits today)