How Healthy Is Coffee?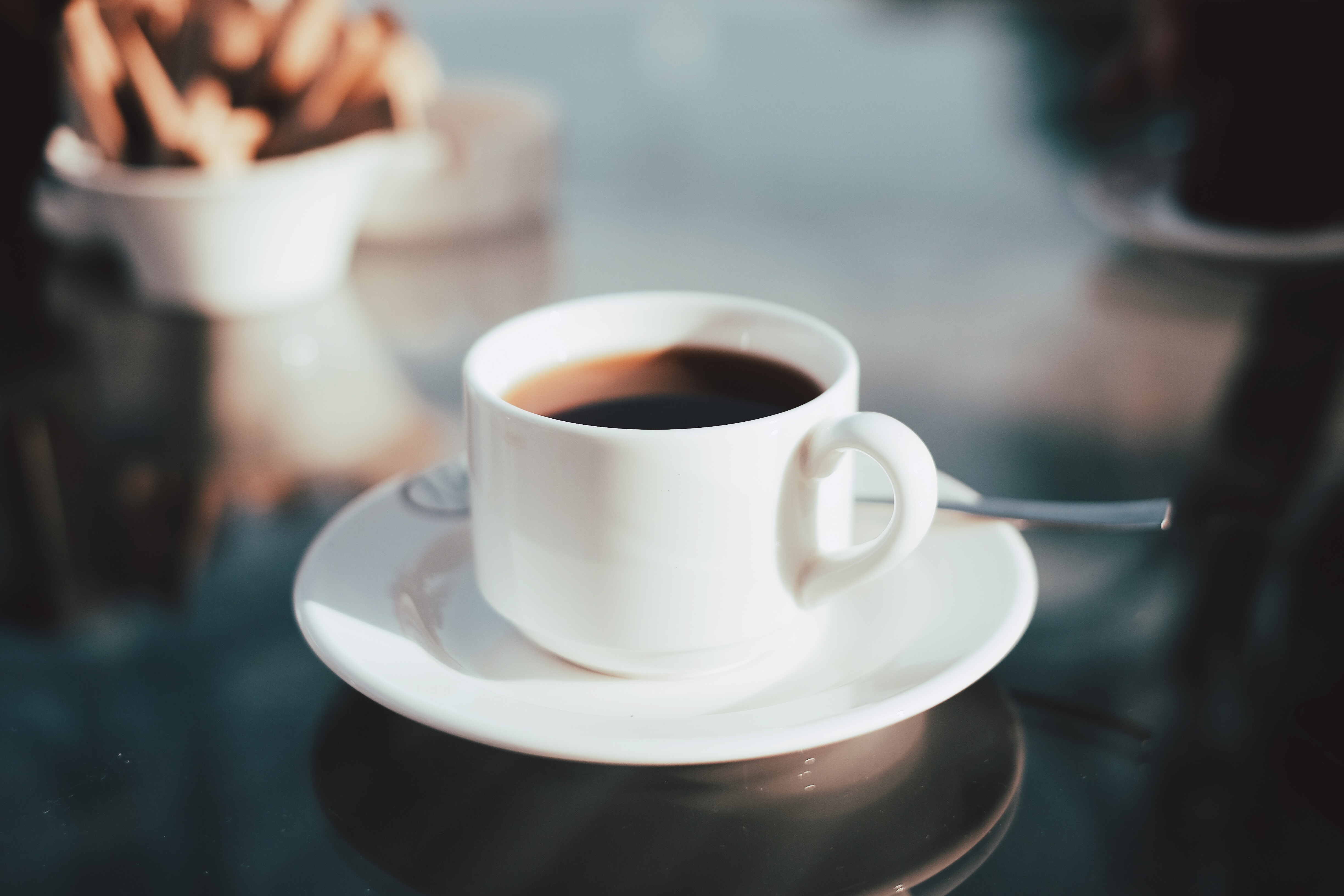 Most of the things that surround us have a legend about their origin. The legend of the origin of coffee is related to Kaldi, a goat pastor, who lived in Ethiopia more than 1,000 years ago. He noticed the weird behavior of the goats after they were feeding on the coffee bush. Kaldi told the story of some monks, and they made a beverage of coffee beans to help them stay awake all night. The beverage became known as "kahweh", Arab term for "refreshing".
Beyond the legend, the discovery of coffee has led to its commercial cultivation, which is certified for the first time in the fifteenth century in Ethiopia, where coffee grows wild. Coffee consumption has spread to Yemen, Egypt, Syria and Turkey. The coffee was known as "Arabian wine", apparently because Muslims who were not allowed to consume wine, they used coffee as a substitute because of its stimulating effect. The habit of drinking coffee has spread rapidly and in 1615 Venice reached its first sea transport in Turkey. In the 17th century, there were already numerous cafes in Europe. From the UK and other European countries, coffee was taken to Virginia, America.
Coffee is among the world's most consumed beverages, and consumers all wonder whether it is healthy or not. The views are divided- there are people who claim that it is very healthy, while others think the exact opposite. If some studies condemn coffee consumption, others recommend it in moderate amounts (2-4 cups a day), it's right. So, how healthy is coffee? Should you avoid it or on the contrary, can you bang yourself from time to time with a cup of coffee? The truth may be in the middle, but this must be decided after reading the whole article. 
When we think of coffee, we think about caffeine, but it is more than that. Coffee is a complex mixture of substances – carbohydrates, lipids, proteins, minerals, vitamins, alkaloids and phenols.
---

Coffee and disease prevention
Studies made on more than 200,000 men and women have shown that moderate coffee consumption reduces the risk of type 2 diabetes by 29-54%. This effect was also found in decaffeinated coffee, but the percentage was slightly lower. The mechanism by which coffee reduces the risk of diabetes is not yet known, and coffee consumption can not yet be recommended to prevent diabetes.
Other studies have shown that moderate coffee consumption reduces the risk of Parkinson's disease by 40-60%. This effect has only been observed in men and women who have not reached menopause or who have not been treated with estrogen. The researchers concluded that estrogen diminishes the effects of coffee compounds. With regard to colon cancer, some studies have shown that moderate coffee consumption reduces the risk of developing it by as much as 48% and others have found no connection between coffee and the risk of colon cancer. The common discovery of studies has been that this drink does not increase the risk of colon cancer. 
Several studies were conducted over a period of 8-17 years to determine the relationship between coffee consumption and liver cancer. All of these studies have found that people who consume coffee have a lower risk of developing liver cancer caused by excess alcohol and hepatitis C, with 30% less than those who have never drink coffee.
The damaging effects of coffee
To get a full picture of the effects of coffee consumption, you need to know the risks you will be exposed to when you consume coffee in large quantities. Research in many countries has shown that high coffee consumption (over 3 cups a day) increases the systolic and diastolic blood pressure by 2.4. It may not seem very much, but it is known that a decrease in systolic blood pressure produces a decrease in mortality due to heart attack by 10% and that due to other heart conditions by 7%. Recent research has shown that the effects of unfiltered coffee on the heart are stronger than those of filtered coffee and that caffeine pills increase blood pressure much more than coffee.
Caffeine present in Coca Cola drinks has been associated with an increased risk of cardiovascular disease. Another negative effect of coffee is increasing the level of bad cholesterol (LDL). Unfiltered coffee produces an increase in total cholesterol by 23 mg / dl and LDL by 14 mg, and the filtered coffee increases by 3 mg total cholesterol and does not affect bad cholesterol (LDL). This effect is produced by two substances found in coffee that are mostly retained by the filter paper.
The effects of coffee consumption during pregnancy and breastfeeding are not very clear, and opinions are divided. However, all studies have shown that high coffee consumption can cause loss of pregnancy and a noticeable decrease of baby's weight after birth. Coffee consumed during breastfeeding may cause irritability and child's sleep disorder. High consumption of coffee (over three cups a day) is also associated with an increased risk of osteoporosis in women over 65 years and they should not consume more than one cup of coffee per day. Coffee limits iron absorption by 24-73% and therefore should not be consumed before or after a meal.
When it comes to healthy people, coffee consumption has more beneficial effects, but high consumption can cause many health problems and you should not consume more than one, two cups a day. Try to avoid unfiltered coffee because it is not healthy even in small quantities. Sudden stopping of coffee consumption can cause headaches, tiredness, irritability, confusion, difficulty concentrating, depression, etc.
There are a lot of people who think that this drink makes headaches disappear and who drink coffee to stop the pain. It is true that this drink is used with ibuprofen as a treatment for headaches, but these pains are often also caused by a sudden discontinuation of coffee consumption and should disappear shortly after it has stopped. According to a recent study, milk added to coffee does not decrease the absorption of antioxidants present in it, the same goes with sugar, but it can add extra calories. Certain types of coffee can reach up to 500 calories / cup.