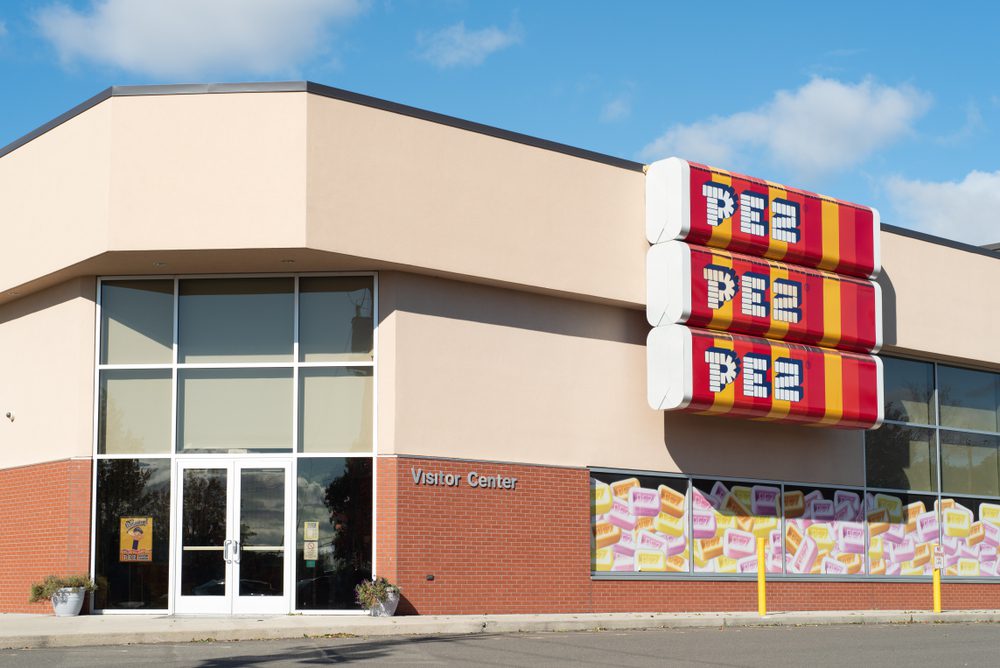 #9 PEZ Visitor Center
Despite the fact that PEZ is not an American product, the candies took the country by storm almost immediately after they hit the shelves in the 1950s. Not only did all the kids fall in love with the novelty shape of the candy, but the personalization of the sugar treat dispenser added a whole new novelty element that made them an instant hit.
Even nowadays, kids love the PEZ dispensers, and even if you're not accompanied by younger family members, the Connecticut museum is still a great walk down memory lane. When you enter the PEZ Visitor Center, you will be able to see all the collector items on display, as they all occupy the walls. Moreover, you will be able to see everything about the history of the candy and how it is made and packaged firsthand!
And while we are looking at somewhat bizarre places to visit (despite them being a ton of fun), you should definitely take a trip down memory lane and see if you can remember these weird flavors that American companies thought would be a success!
(Visited 3,647 times, 11 visits today)