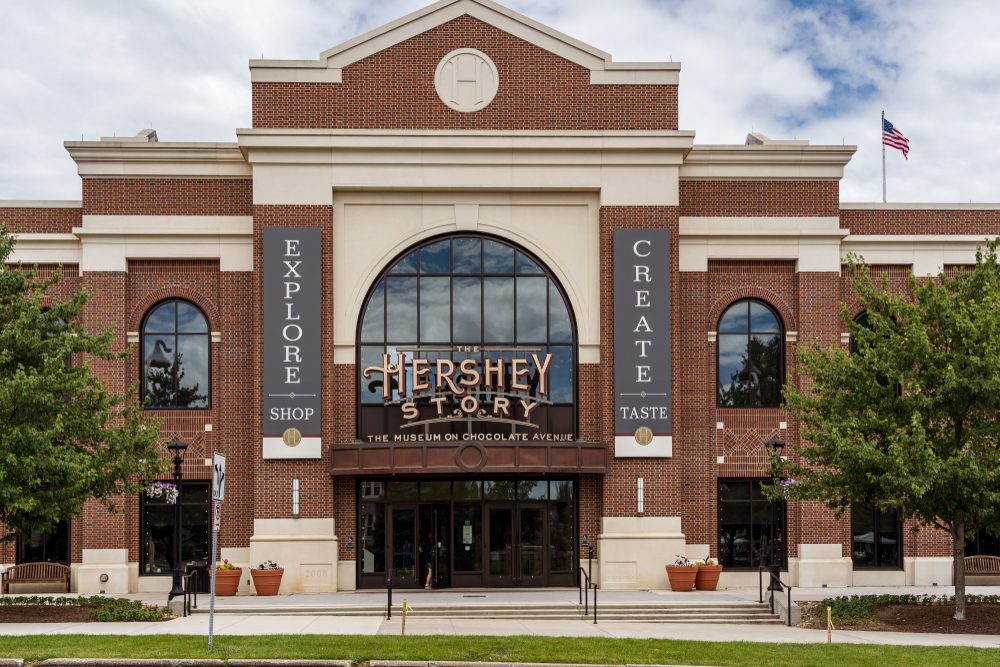 #1 The Hershey Story Museum
We cannot start with any other place rather than the iconic Hershey Story museum, which will fulfill any dreams you ever had back when you first watched "Charlie and the Chocolate Factory." After all, who wouldn't love going to a chocolate-themed place, especially when it's about the country's most beloved chocolate treat?
In the Hershey, Pennsylvania location, you will find out everything about chocolate making, along with the history of the brand and other fun ways in which chocolate has evolved over the years. Take advantage of the gift shop on your way out, and you might walk away with more than just a sweet treat; perhaps Milton Hershey inspires you to follow your dreams and start your own business.
He didn't get successful until the power of marketing and a ton of trial and error put his chocolate on the U.S. and world map! So maybe the visit here will be your inspiration to seek success!
(Visited 3,638 times, 2 visits today)