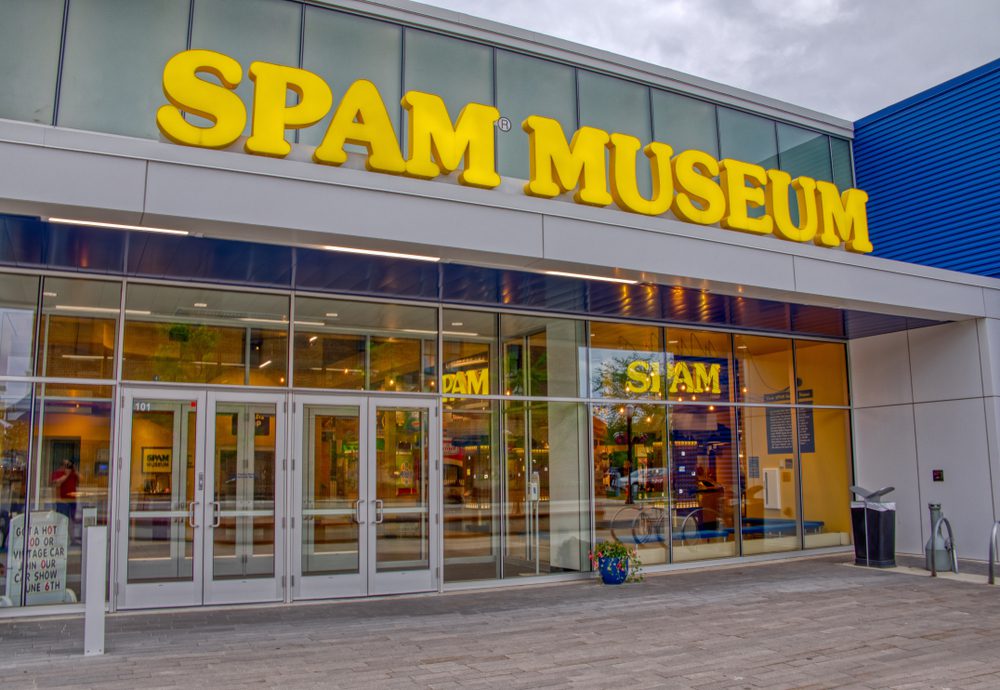 #3 SPAM Museum
Maybe it's not part of your life, but SPAM has been a really important part of American history, and there are still tens of hundreds of people who eat it every day. This is why this quaint Austin, Minnesota, museum is an amazing stop in your travels, which you should definitely stop at when you're visiting the city.
You will both be able to learn everything about the history of this preserved pork product, and at times you will be able to taste some of their product as well (a little birdie told us that they call them "SPAMples," and we're a sucker for a good pun).
If it's not up your alley, it still makes for an educational and fun experience, and you can even buy some of their merch and products at the gift shop. Some of those unusual flavors may make for a great Christmas gift for a friend or loved one!
And the best part of everything? Access is free!
(Visited 3,635 times, 7 visits today)