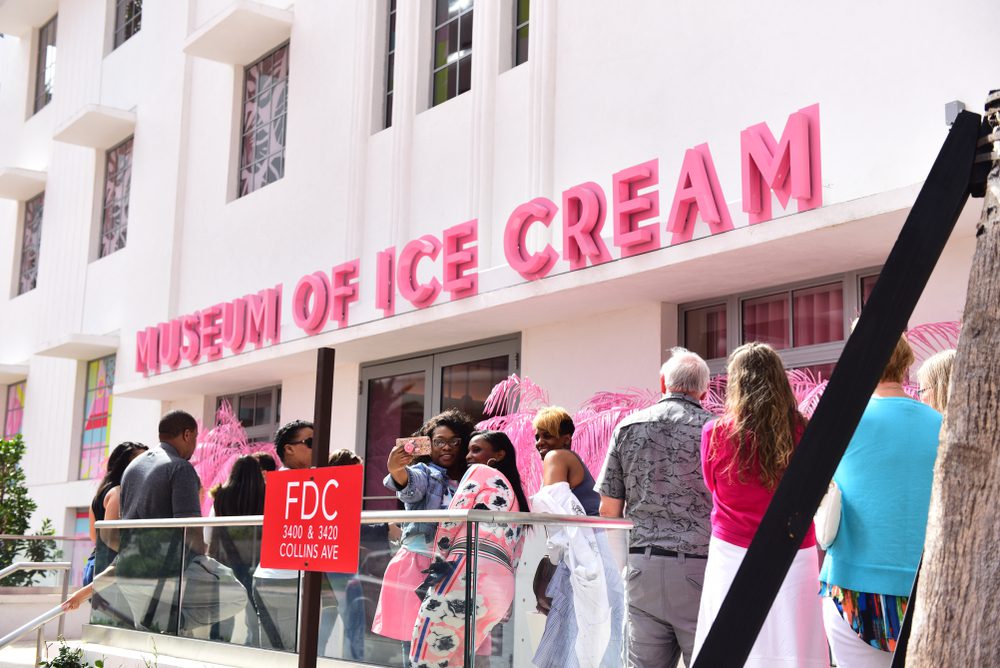 #4 The Ice Cream Museum
The good thing about the Museum of Ice Cream is that you are not limited to the one and only location. This one, which initially started as a pop-up, gained enough traction that it evolved into the traveling museum it is today! Not only will you be able to learn all about ice cream making, but you can do so in an amazing environment at any of their locations!
If anything, it's an amazing stop for all ice cream lovers, especially for all the fanatics. As you are visiting the museum, you will be able to taste all the varieties of shapes, formulations, and consistencies in which the frozen treat comes! What's more, there are tons of photo opportunities, and you can have a wonderful family outing.
Oh, and did we mention the giant pool of sprinkles?
(Visited 3,635 times, 7 visits today)