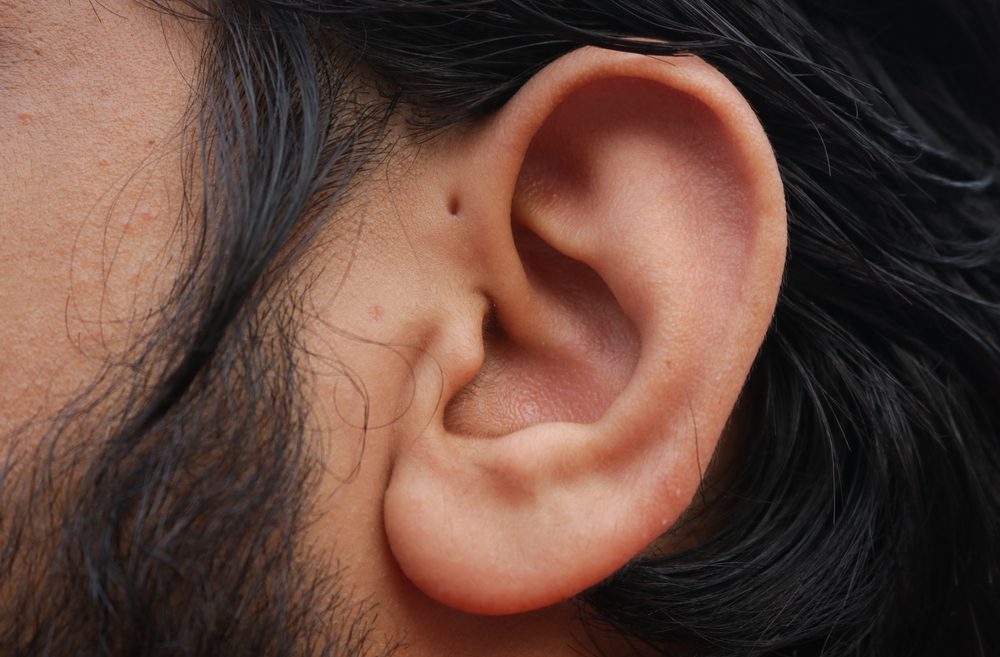 4. A Small Hole Near the Ear
In the US and UK, a tiny fraction — 0.1% to 0.9% — of babies are born with what's known as a preauricular pit, an incredibly rare body feature. It may sound funny, but some evolutionary biologists theorized it was a gill at one point.
According to the Children's Hospital of Philadelphia, the pit is "a sinus tract traveling under the skin that shouldn't be there; it can be seen as a tiny opening above the ear canal and in front of the ear."
Preauricular pits aren't associated with hearing issues and are only rarely related to a genetic syndrome involving other problems. However, this rare body feature can be prone to infections and cysts. In such cases, the pit can be removed to avoid recurring problems.
(Visited 6,326 times, 1 visits today)