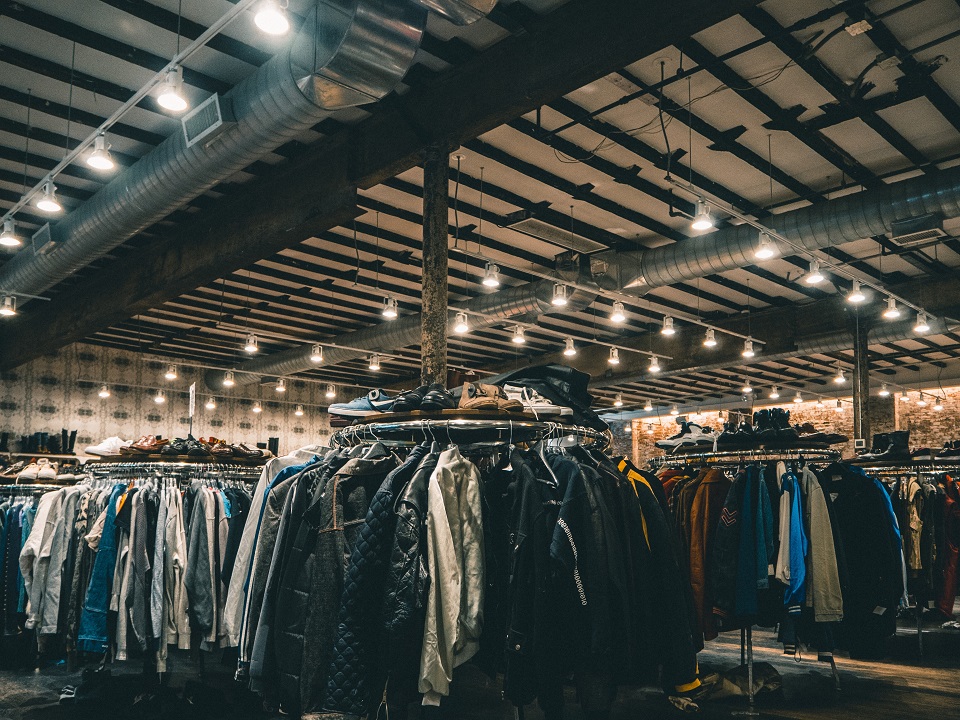 Let me ask you a simple question. Who doesn't like to be able to buy all their favorite items for a lot less? I am 100% one of those people and if you are also among them, I am about to tell you about 22 cool items you can find in thrift stores.
If you didn't know by now, thrift stores are simply the best! You can find a lot of things you enjoy, but you have to keep in mind that they can be hidden somewhere in the boutique.
If you have enough patience (which I recommend you should because you can't beat the price), you can find a lot of things that might actually be a treasure!
If you have the time and perseverance, I promise you that you will go home with a big smile on your face, a big bag in your hand, and a lot of cash in your wallet!
Here are 22 of the coolest items you can find in a thrift store!
1. Music records 
Even though people don't use vinyl records anymore (they should, if you ask me), we can't argue with the fact that these are amazing! Of course, you can listen to the same music on YouTube or Spotify, but this one hits you differently.
There is a lucky guy out there who found a vinyl from Pink Floyd, with the song "Wish You Were Here". The best part was that the item was still in a plastic wrap and it actually showed the number on the record of the first printing date.
You might be curious about the price: only $1.
…Crazy or not?
2. Designer items
Please, pinch me when I find a Chanel bag in a thrift store!
If you are a true fashionista, you surely love paying thrift stores a visit every now and then! You can find a lot of original designer items for A LOT less. From shirts to shoes, blazers, or bags, you can find several of them, if you are lucky enough!
For example, a lady from the United States decided to pay a short visit to one of the Goodwill stores in her neighborhood. As it turns out, her shopping spree was extremely successful, because she got back home with a Loewe "puzzle" bag that looked stunning.
And that is not all! The bag is worth more than $2,500 and this woman only paid $20.
…Is this a steal or not?
3. Money
Yes, you read that right! You can even find money in a thrift store! Sometimes, when people are giving their stuff to a store like this, they forget to check their pockets one last time.
This was the case of a lady who is an old purse collector. She bought one from a thrift store in her city and when she came back home and opened it, she found a lot of money that was hidden in a zip pocket in the side of the purse.
…What can we say? That woman can use the money she found to add another purse to her collection!
4. Wedding dresses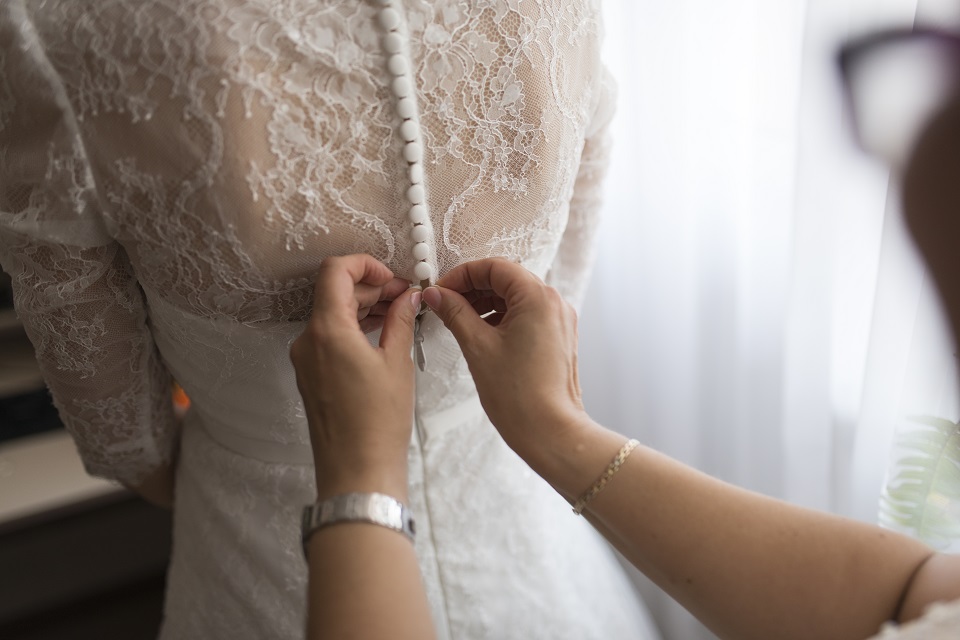 Believe it or not, you can actually find a lot of gorgeous wedding dresses hidden somewhere in a thrift store! For instance, a lucky bride said yes to a dress from Goodwill and it was only $36.
…Who said that a wedding dress should cost you a fortune?
5. An autograph
If you are successful enough, you can even find items that are signed by an actual celebrity, such as a T-shirt, a CD, or a photograph, as this man did.
He went to a garage sale and saw a picture with the popular trio from the "Harry Potter" series, Harry, Ron, and Hermione. He picked it up and discovered that the picture was actually signed by the three actors.
…Can I sign up for that garage sale, please?
6. The popular replica 
If you know anything about the "Seinfeld" sitcom, then you know about this popular replica of George Costanza's "Art of Seduction" photo. A girl found this in a thrift store for only a couple of bucks. Yes, she bought it!
7. The great device 
This one is actually one of my favorites! Did you know that you can find great devices in the thrift store?
There is a guy who bought a good MacBook Pro for only $10 and all it needs is a new battery. It might cost him a few extra dollars to get a new battery, but we have to admit that he got himself a great deal.
8. The good old-fashioned object
I think it might be the dream of every writer to have a little Carrie Bradshaw moment. But wait, the thrift store can make it even better, because you can actually find a real, gorgeous, functioning typewriting machine.
This is the case of a girl who entered the doors of a store and went back home with a vintage machine. She paid only $15 for that beauty.
….Umm, where is that thrift store? Cause I want one for myself!
9. The one thing you actually don't need 
Can you believe that someone sold a real coffin at a backyard sale? Why would you do that? It's obvious that they didn't use it because you won't dig up a dead person just to sell their "bed". That leads me to another question: why did they buy it in the first place?
10. The other item you don't need
This might not be a cool item for the majority of people, but for others it sure is. This is the case of a man who bought a tin bathtub from a thrift store.
Maybe he did it for the sake of the good old days, or maybe he only did it for fun, we have no idea, but we know that he is living his best life.
11. The great suit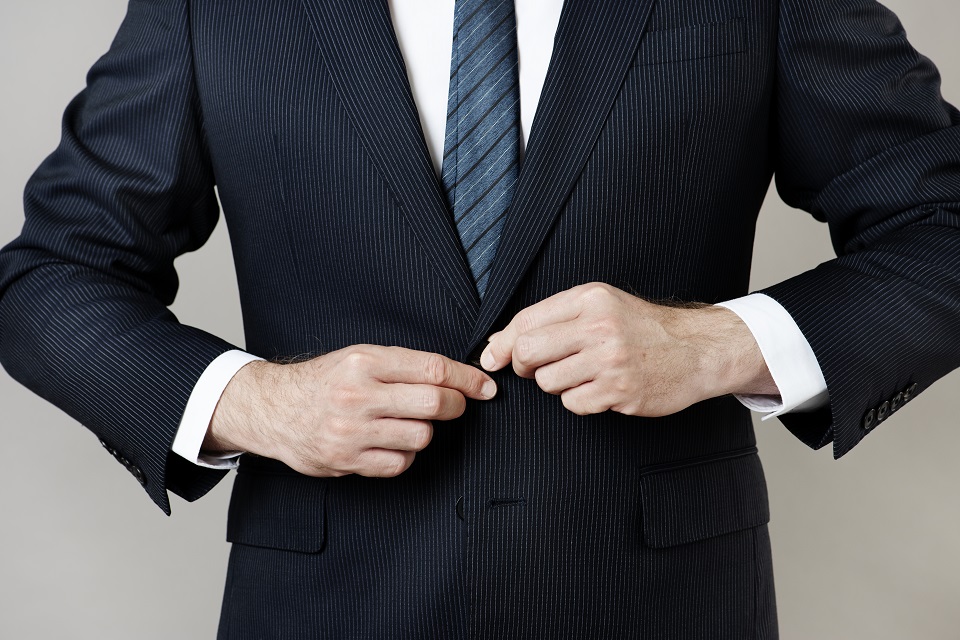 If you can find a beautiful wedding dress in a thrift store, it's no wonder that you can find a stunning suit as well. This was the case for a young man who found a gorgeous three-piece suit for only $20.
He saved a lot of money, given the fact that a suit like this can cost more than $1,500.
…Lucky man or not? 
12. Faux fur coat
Like I've told you at the beginning of this article, you can find a lot of great deals if you are patient enough to look carefully in a thrift store. This is exactly what a lady did and she went home successfully, with a fur coat in her hand!
The clothing item was from a '90s collection from Betsey Johnson and it was only $6. I don't know about you, but I envy her…
13. Vintage ring 
If you can find a wedding dress and a suit in a thrift store, it's no wonder that you can find a ring as well. For instance, a young man went into a store like this and found a good-looking ring that had beautiful stones, which looked like diamonds.
With real diamonds or not, we have to admit that this $2 vintage ring is absolutely gorgeous!
14. Piggy bank money 
We already talked about the fact that you can find money in a lot of things from the thrift store, so a piggy bank is no exception. A guy paid $10 for a piggy bank he bought from a vintage shop and he found $170 in it.
…What would you do if you found money in an item bought from the thrift store? 
15. Stained glass
I have no idea what other people think, but in my opinion, stained glass objects do not look good only in churches, but they are great decorative objects.
For example, you can easily turn a boring room into an artsy and stylish one with the help of an item like this. There is someone who bought a stunning piece like this for only $7. Can you believe it?
16. Fabulous beach towel 
Did you know that there are bands that sell beach towels whenever they go on tour? There is someone who went to a thrift store and bought a vintage beach towel that the B-52s once sold when they started their tour.
…Would you buy something like this? 
17. Books and money
There is something going on with money and thrift stores. First cash hidden in a bag, then a lot of dollars put in a piggy bank, and now in books.
I only have one question: what is the name of the thrift store y'all been going to? I would love to buy a book that has cash hidden in its pages.
18. Your grandma's painting 
This one is not very common around here, because not all people had grandparents that were artists. However, someone wrote on Reddit that they went to Goodwill and saw a painting that seemed familiar.
The artwork they were looking at was similar to something their grandmother had painted. As a matter of fact, it was actually her painting, which was sold approximately 25 years ago.
19. The funky sweater
If you are a fan of Bart Simpson, you will surely love every little piece of clothing that has his face on it. Someone wrote on Reddit that they went to a thrift store and paid $8 for a Batman sweater with Bart's face on it.
…Would you wear something like this?
20. The Barbie Phone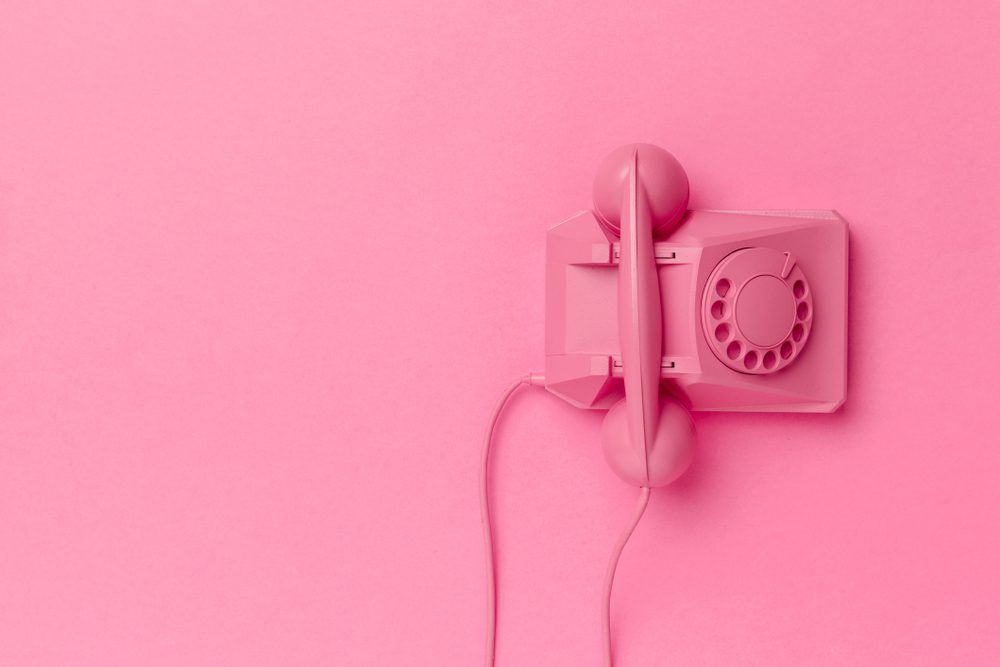 "I'm a Barbie girl, in the Barbie world/ Life in plastic, it's fantastic", as an old song from Aqua says. This is exactly the vibe that a pink phone someone bought gives.
This person loves to collect pink stuff, so no wonder that they were over the moon when they saw this beautiful girly phone on the shelf of a store.
21. The writer's autograph 
If you love to read and if your favorite writer is Ernest Hemingway, I have some news for you. Someone posted on the Internet that they found an old book that was signed by the writer himself. They bought it at a yard sale for only a couple of bucks. What a chance!
22. The fortune ring 
Although we've already discussed about someone who found a nice ring at a thrift store, there is someone even luckier out there. A lucky lady went on a shopping spree and came back home with a beautiful ring that cost her no more than $42.
She was impressed by how much the stones sparkled, so she went to check the item up. As it turns out, it was actually a diamond and brace yourself, because this is not all!
The rhinestone was one of the most unique natural colored jewels and was worth over $8,000.
…I believe that lady hit the jackpot!
TAKEAWAY 
What do you think about all these cool items that people found in thrift stores? Would you buy something like this? Which one of these things is your favorite?
We are curious to know what your thoughts are, so make sure to let us know about them by leaving them in the comments section down below!
If you have any tips on what some good thrift stores anyone should visit are, feel free to share them with us!
If you liked reading this article, we have plenty more just like it!
…Make sure to check out this one as well: 6 Actors Over 90 That Prove Age Is Just A Number!
(Visited 171 times, 1 visits today)