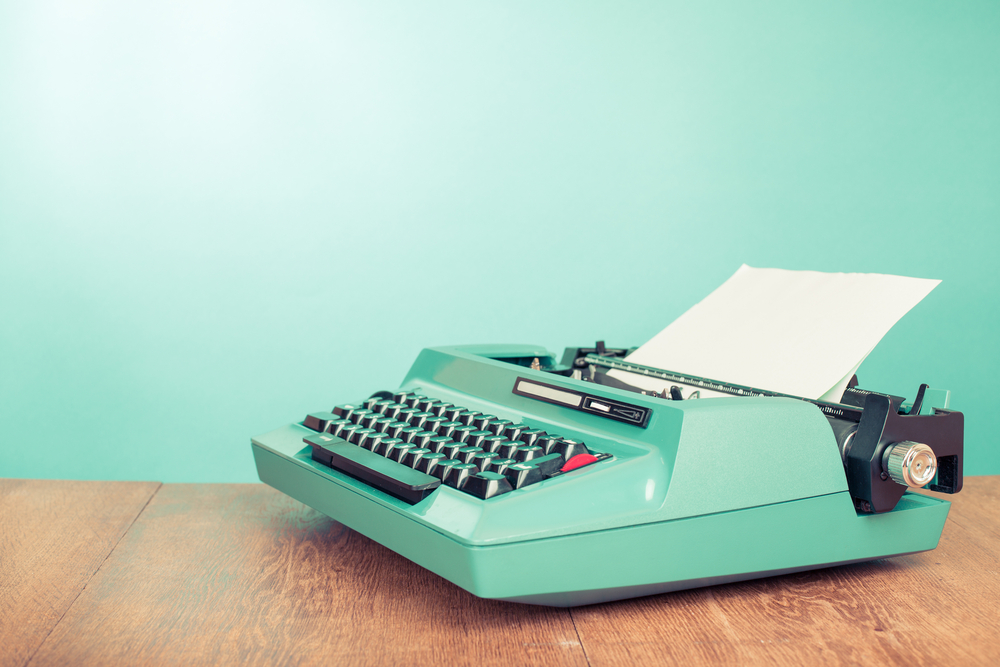 8. The good old-fashioned object
I think it might be the dream of every writer to have a little Carrie Bradshaw moment. But wait, the thrift store can make it even better, because you can actually find a real, gorgeous, functioning typewriting machine.
This is the case of a girl who entered the doors of a store and went back home with a vintage machine. She paid only $15 for that beauty.
….Umm, where is that thrift store? Cause I want one for myself!
9. The one thing you actually don't need 
Can you believe that someone sold a real coffin at a backyard sale? Why would you do that? It's obvious that they didn't use it because you won't dig up a dead person just to sell their "bed". That leads me to another question: why did they buy it in the first place?
10. The other item you don't need
This might not be a cool item for the majority of people, but for others it sure is. This is the case of a man who bought a tin bathtub from a thrift store.
Maybe he did it for the sake of the good old days, or maybe he only did it for fun, we have no idea, but we know that he is living his best life.
(Visited 29,069 times, 1 visits today)
Pages:
Page

1
,
Page

2
,
Page

3
,
Page

4
,
Page

5
,
Page

6
,
Page

7
,
Page

8
,
Page

9
,
Page

10
,
Page

11
,
Page

12
,
Page

13
,
Page

14