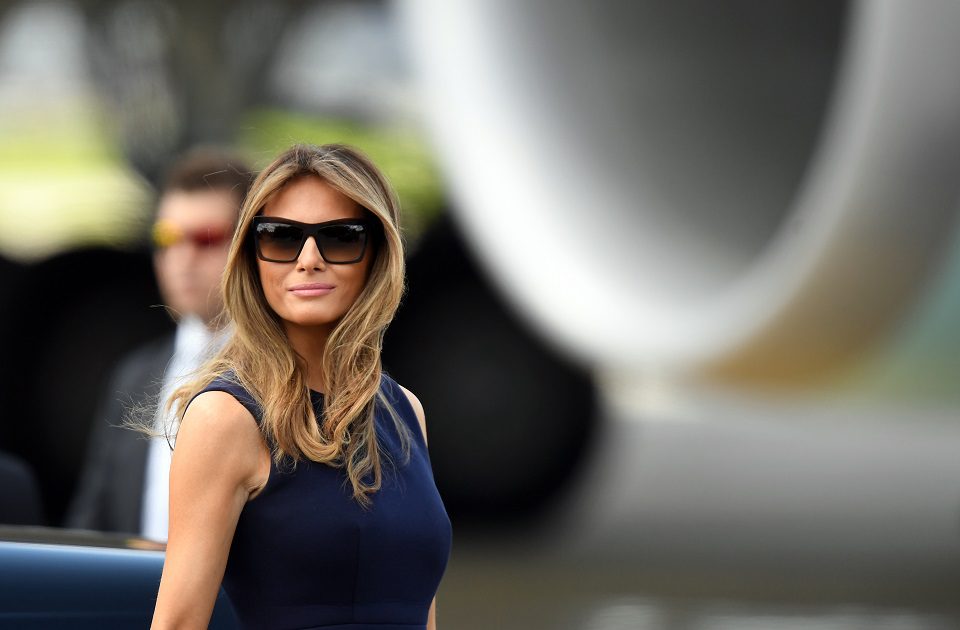 Whether you like her or not, we have to admit that Melania Trump is one of the most popular women in the United States of America. Since Donald Trump, her husband was the country's president, the former first lady became a huge subject of mass-media coverage when it comes to her attitude, style, and especially clothes.
After all, fashion is a huge matter of interest in the whole world, especially when it comes to the choice the first ladies of the United States have made. From the beloved red Nancy Reagan used to wear to Michelle Obama's decision to go sleeveless for her representative portrait at the White House, to Melania's controversial choices, they are everyone's curiosity.
As some people say, the outfits these popular political women choose to wear are not only "simple looks", but they can actually reflect their beliefs and attitudes.
There are a lot of people who believe that Melania Trump used fashion as a way for communicating and making statements to the public. On the other hand, some of her supporters said that the former first lady always dressed well, so there is no need to critique her.
…Speaking of fashion and statements
Psst… if you want to see some female political figures who are dressing better than most models, you should check out this article: 7 Politicians' Wives Who Are Dressed Better Than Models!
Even though we believe that Mrs. Trump is a very beautiful woman who has good fashion sense, we have to be honest and say that some of her outfits were totally inappropriate for the occasion she had chosen to wear them.
Are you curious to see some of the most improper looks that Melania wore? Say no more, because here are 5 of them.
1. Middy shirt-dress in Saudi Arabia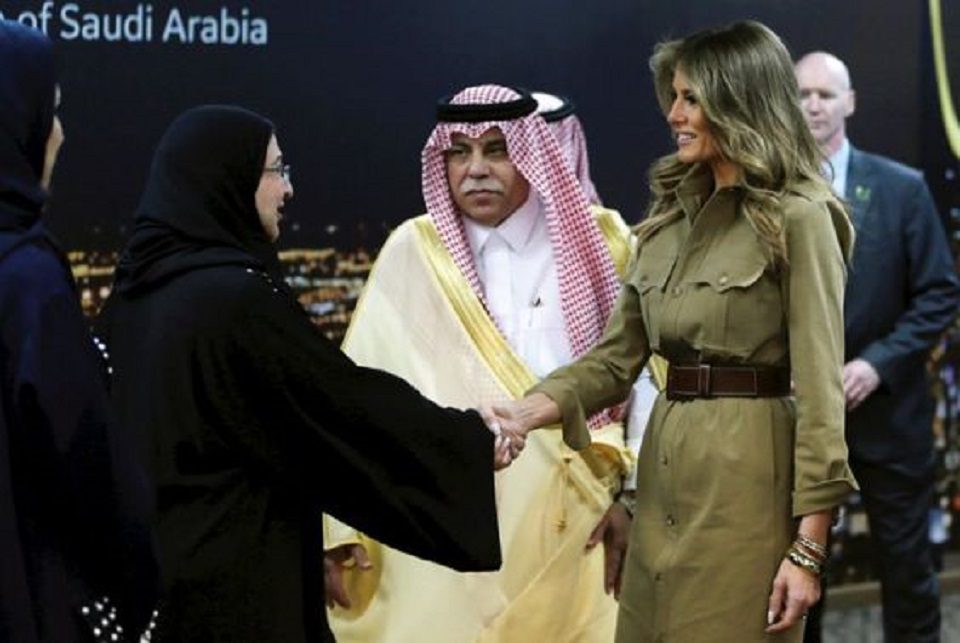 There are many first ladies who've decided to adopt a bit of the national dress code while they were traveling abroad and Melania Trump was one of them. Let's remember the time when she went to the Vatican and met with Pope Benedict in 2017. She wore a black lace coat dress, which she accessorized with a short lace veil.
There were many fashion critics who said that Melania's look was similar to what Jackie Kennedy wore in 1966 when she met with Pope Paul VI.
Even though she seemed very considerate of the culture in other countries, it seems that she let this go almost immediately, if we analyze her look in Saudi Arabia.
She went to visit the American International School in Riyadh and if we pay attention to what she was wearing that day, we can say that she had a shirtdress that was mid-length.
Even though we can clearly see that there is nothing indecent about her outfit, the reason why it wasn't appropriate for the occasion was the fact that women here "are expected to wear loose black robes called abayas, and they also traditionally cover their hair and faces with veils called niqabs", in conformity with Allure.
On the other hand, even if a woman who visits this country doesn't want to cover her head, the country still expects that females dress in a more conservative manner.
However, it seems that Melania chose a better option the following time because she wore a long black jumpsuit, which she accessorized with a chunky golden belt.
…What do you think about this outfit? Do you think it was suitable for the occasion?
2. Being chic while gardening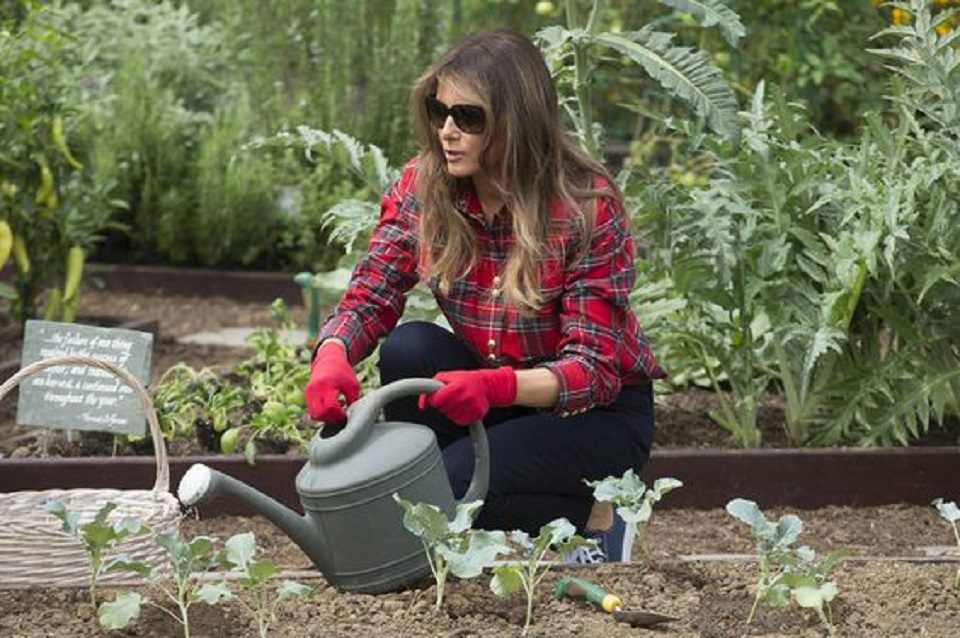 As we all know by now, the wives of the presidents chose different social causes they are willing to endorse. For example, when she was the country's first lady, Michelle Obama focused her attention on providing healthy and nutritious meals to kids and she also settled the vegetable garden from the White House.
When Trump became the head of America, he decided to keep the garden. In 2017, his wife wanted to do a little gardening, but instead of being praised for it, she was actually heavily criticized due to her outfit.
Melania organized a harvest event where she invited 10 children from D.C.'s Boys and Girls Club of America and her look was the cherry on top for mass media and fashion critics.
She chose to wear a Balmain plaid shirt that cost more than $1,000 and she accessorized the whole thing with a pair of Converse sneakers.
People on the Internet were the first ones to criticize the way she dressed, especially because of the expensive shirt she wore. Some of them even told the former first lady that next time she should wear some of her oldest clothes while gardening.
3. Flower Power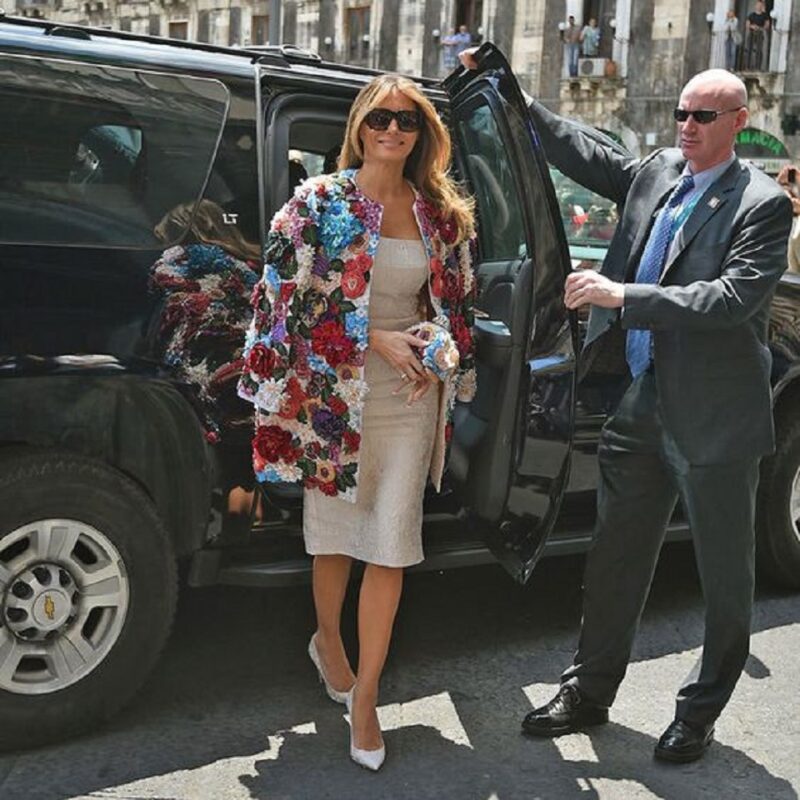 If you think that the Balmain shirt was expensive, wait until we tell you the price for the jacket she wore in Sicily in 2017! When Melania arrived at the Chierici Palace in Sicily during the G7 Summit, everyone was shocked to see her appearance.
She wore a beautiful and colored floral embroidered jacket from Dolce & Gabbana and she looked stunning in it. What was the problem then, you might ask? The cost!
According to The New York Times, the price of the coat was no less than $51,500. The clothing item is called "3-D Flower" and it wasn't available in stores when Melania wore it to the event. Under that massive coat, she wore a column dress, nude shoes, and a purse that cost more than $1,500.
4. Heels and trees don't go… well together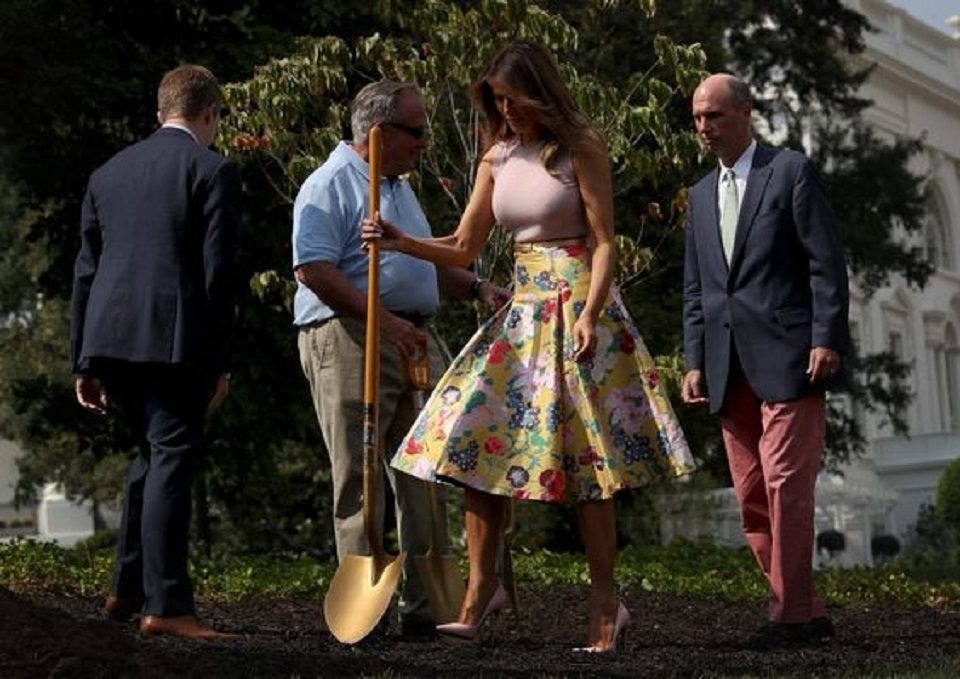 You might say that Mrs. Trumpt learned her lesson regarding the appropriate outfits while hosting gardening events at the White House, but it is not the case.
In conformity with The Guardian, she was planting an Eisenhower-era oak tree sapling and her outfit looked more like a cocktail look, rather than gardening.
Maybe Melania wanted to give off the impression that she is a true fashionista because she appeared in a $4,000 mid-length colored skirt from Valentino and a pair of four-inch Christian Louboutin stiletto heels that cost her more than $700.
Even though she looked beautiful dressed like this, everything was in vain when she lifted her ceremonial shovel. According to Alys Fowler, a gardening expert, after she posed for the photo and dispersed some dirt, Mrs. Trump left. Many people were disappointed in her and Fowler stated that "even the Queen stays until the tree is watered in".
5. Fuchsia and children's hunger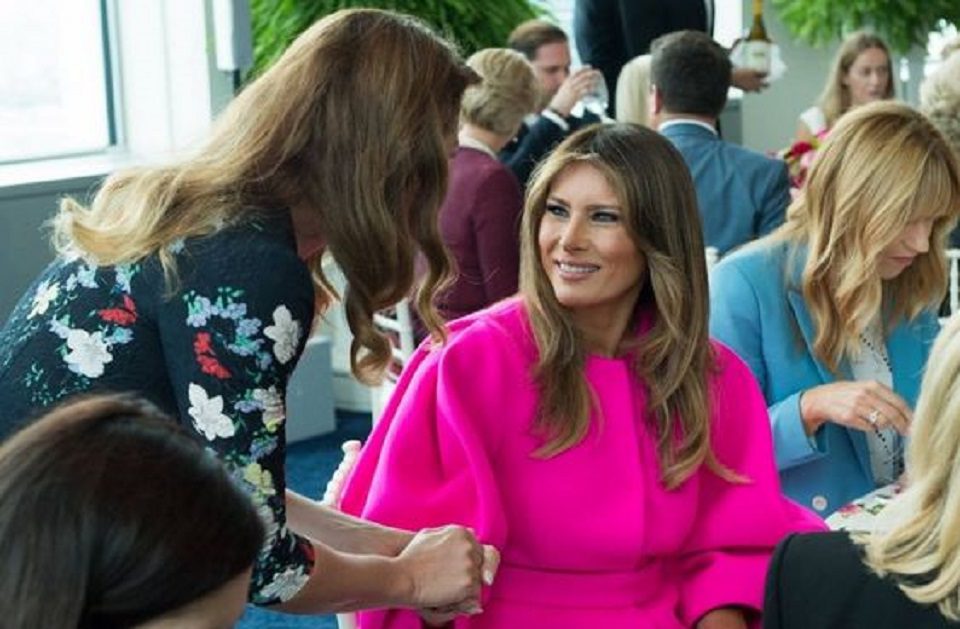 The last outfit on this list is the one Melania Trump chose to wear when she spoke at the United Nations General Assembly about cyberbullying. During her speech, she tackled the children's hunger issue.
In conformity with Glamour, the former first lady stated that No child should ever feel hungry, stalked, frightened, terrorized, bullied, isolated, or afraid, with nowhere to turn". She continued by saying that they need to teach children some important values, such as empathy and communication, because these are "at the core of kindness, mindfulness, integrity".
Even though her speech was good, people were not convinced by it, saying that Mrs. Trump was actually a hypocrite. That is because she wore a fuchsia pink dress from designer Delpozo, which cost her more than $2,500. People added the fact that her expensive outfit made her look ridiculous while speaking about children's hunger.
Melania received a lot of negative comments on Twitter, such as "No child should ever feel hungry…#hypocrisy".
…We hope that now Mrs. Trump knows that she has to think twice before she chooses an outfit!
TAKEAWAY 
What do you think about all these outfits that Melania Trump wore during her time as a first lady? Would you wear something like this? Which one of these looks do you think was the most inappropriate?
We are curious to know what your thoughts are, so make sure to let us know about them by leaving them in the comments section down below!
If you liked reading this article, we have plenty more just like it!
…Make sure to check out this one as well: 6 Actors Over 90 That Prove Age Is Just A Number! We are sure you are going to love it!
(Visited 1 times, 1 visits today)