1. Middy shirt-dress in Saudi Arabia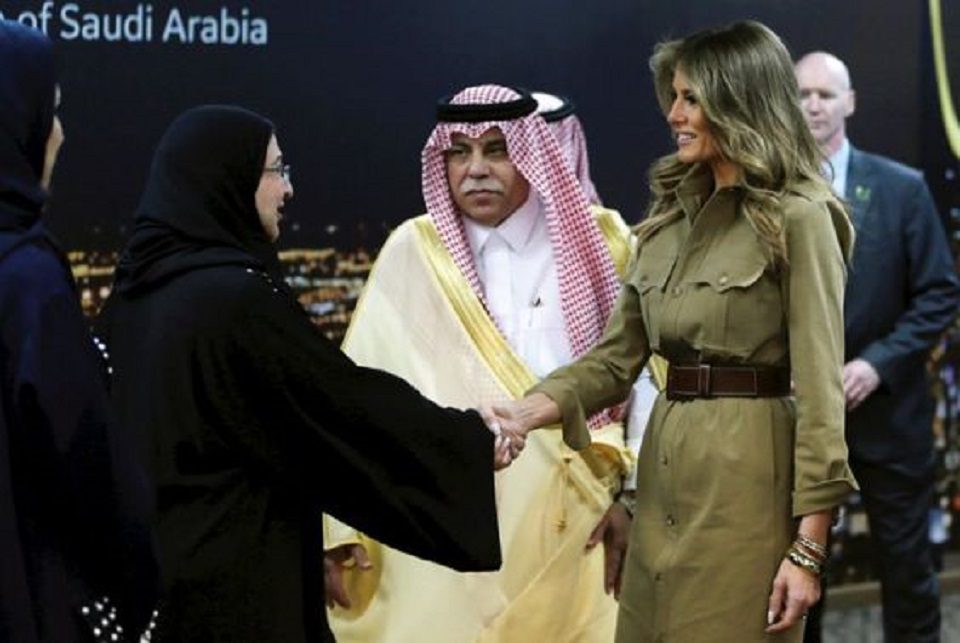 There are many first ladies who've decided to adopt a bit of the national dress code while they were traveling abroad and Melania Trump was one of them. Let's remember the time when she went to the Vatican and met with Pope Benedict in 2017. She wore a black lace coat dress, which she accessorized with a short lace veil.
There were many fashion critics who said that Melania's look was similar to what Jackie Kennedy wore in 1966 when she met with Pope Paul VI.
Even though she seemed very considerate of the culture in other countries, it seems that she let this go almost immediately, if we analyze her look in Saudi Arabia.
She went to visit the American International School in Riyadh and if we pay attention to what she was wearing that day, we can say that she had a shirtdress that was mid-length.
(Visited 347,071 times, 97 visits today)