Most Romantic Hotels Around the World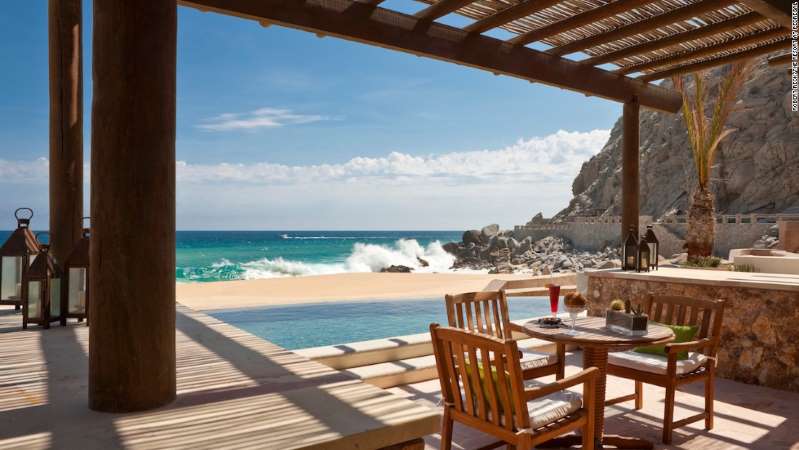 Romantic can be a beautiful gesture made by someone you love, romantic can be a dinner or a night out at the restaurant or romantic can be a luxury hotel at a destination for lovers. So what can be more romantic than a holiday spent in one of the most romantic hotels in the world? So let's take a look at the heart-shaped bathtub, the water mattress, the champagne and the rose petals that are used to decorate the hotel room.
For some, a romantic getaway means a luxury five stars hotel, while for others is about peace, quiet place and a beautiful scenery. And then are those couples who want to have fun and feel the adrenaline, rather than having a quiet getaway.
Let's see together what are the criteria a hotel is listed as among the more romantic in the world.
---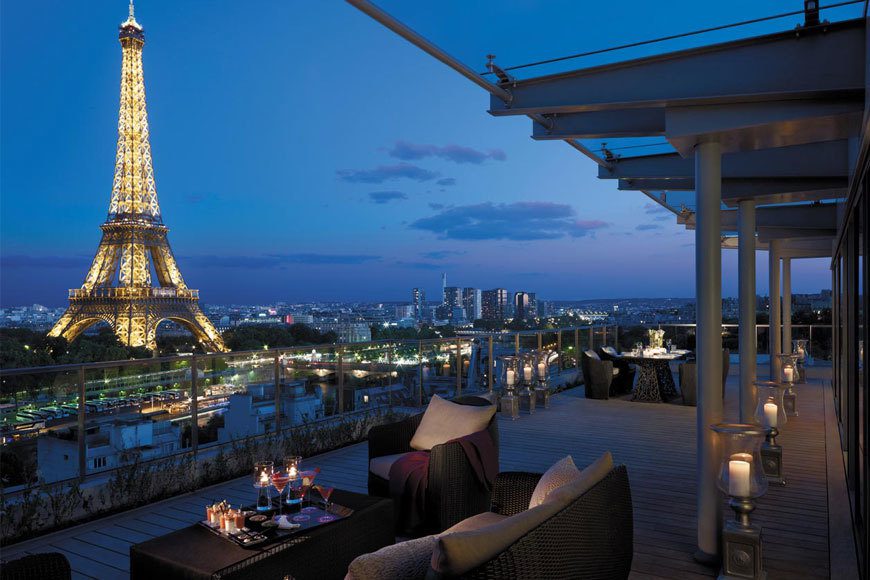 Shangri-La Hotel – Paris, France
Have you ever dreamed of a romantic getaway in a historic palace in Paris? Now your dream can become reality at the Shangri-La Hotel. This opulent palace built in 1896 was once home to Napoleon Bonaparte's nephew. Today, this luxurious hotel welcomes its guests in incredibly beautiful rooms with countless facilities, including its exclusive restaurants overlooking the Eiffel Tower and Sena.
This former residence of Prince Roland Bonaparte, listed on the historical monuments of France, the Shangri-La Hotel, Paris is a palace opposite Sena and facing the Eiffel Tower. It reflects both Asian hospitality and the art of living French. The hotel has 3 restaurants, 2 of which have a Michelin star. There is an indoor pool and a spa. Place Trocadero is 500 meters away. Some rooms and suites at the Shangri-La Hotel, Paris offer superb views over the Eiffel Tower.
In addition to Signature suites, all rooms and suites are decorated in blue, white and beige-colored shades, in the style of the European empires and oriental aesthetics. All rooms have a separate living room with a desk and a marble bathroom with underfloor heating, separate bathtub, rain shower and Bulgari toiletries. Rooms and suites are fitted with custom-made furniture with crystal finishes.
---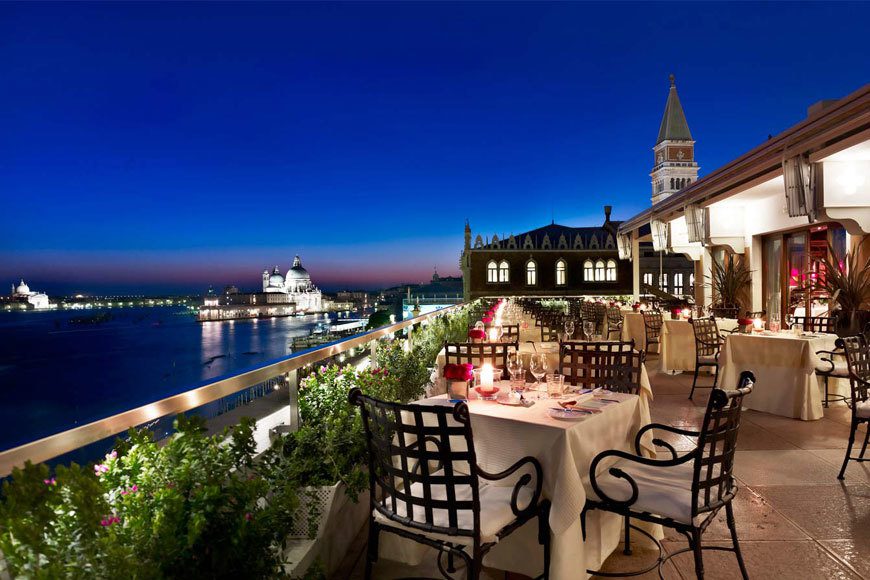 Hotel Danieli, a Luxury Collection Hotel – Venice, Italy
The place where Casanova, a famous man for his amorous conquests, was born, Venice must be visited by all the romantics in the world. If your heart beats for a hotel room in Venice overlooking the sea, you can try Hotel Danieli. Set on the top of the Venetian Lagoon, this former 14th-century palace provides a multitude of Romantic packages: champagne, bedtime breakfast or private romantic dinner. You choose. Or you can only be content with the breathtaking view of the restaurant on the roof of the hotel.
Hotel Danieli is a legendary hotel located 200 meters away from San Marco Square and overlooking the Venice lagoon. All rooms are spacious and decorated in a refined style. This award-winning hotel is part of the Luxury Collection Hotel Consortium and consists of 3 separate buildings dating from the 14th, 19th and 20th centuries, united by the covered canals. The nearest vaporetto station is just a 2-minute walk away.
---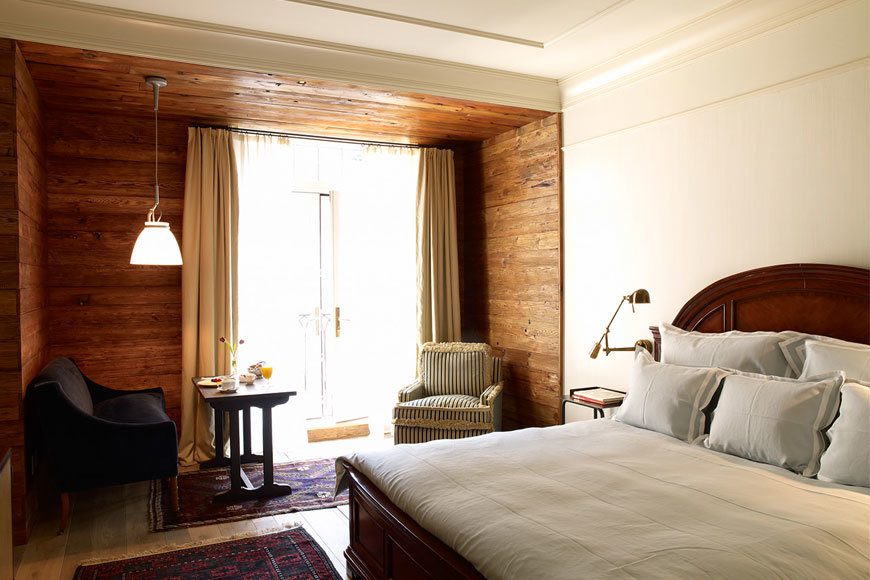 The Greenwich Hotel – New York, USA
Are you looking for a romantic escapade in Manhattan? Take a look at The Greenwich Hotel, owned by Robert de Niro, which attracts annually a lot of personalities who appreciate intimacy and fine things. Are you not a celebrity? It's not a problem because the world does not have to recognize you on the street to be treated like a star here. The Greenwich offers impeccable service and free facilities to everyone. Its welcoming, inspiring Italian atmosphere makes this place a perfect place for romantic encounters.
This New York City hotel is located in the city's Tribeca neighborhood. It features an underground pool and fitness center as well as an on-site restaurant and spa. All 88 guestrooms at the Greenwich Hotel are individually decorated with luxury goods from around the world.
---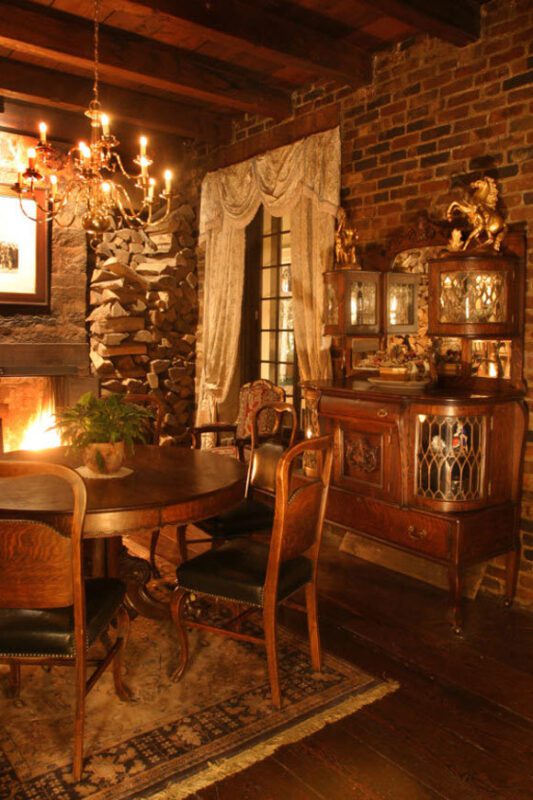 Pierre du Calvet Hotel – Quebec, Canada
The Pierre du Calvet Hotel is a place in the city center perfect for a romantic escapade. Built in 1725, this boutique hotel is located within walking distance of the old harbor and the crowds of exciting historic attractions. Guests can enjoy tranquility and privacy in luxurious rooms equipped with fireplaces, mahogany beds with canopy and Egyptian linens. You can taste refined dishes and impressive old wines at the hotel's restaurant. And if you want a special treat, reserve in advance the romantic package featuring a luxury room, Belgian chocolate and a five-course dinner.
---

W Hotel Barcelona – Barcelona, ​​Spain
Lovers of the avant-garde style will be under the spell of this hotel, a modern jewelry that offers Venetian inspirational views of the city and the Mediterranean. Unwind in the famous spa, sample culinary delights at one of the hotel's five restaurants, or savor a cocktail on the W Hotel's outdoor terrace. Situated next to Barceloneta Beach, the W Barcelona hotel resembles a seafront ship with stunning design and fantastic views of Barcelona. It is a great choice for travelers interested in shopping, gastronomy and culture.
There are 2 swimming pools, SUN Deck and WET Deck, surrounded by terraces with sun loungers. The hotel also benefits from direct beach access. Facilities at the Bliss Spa include a hot tub, a sauna and a steam bath and, starting in 2018, a new relaxation area, Getaway, is also available. Guests have a wide range of relaxation and beauty treatments.
---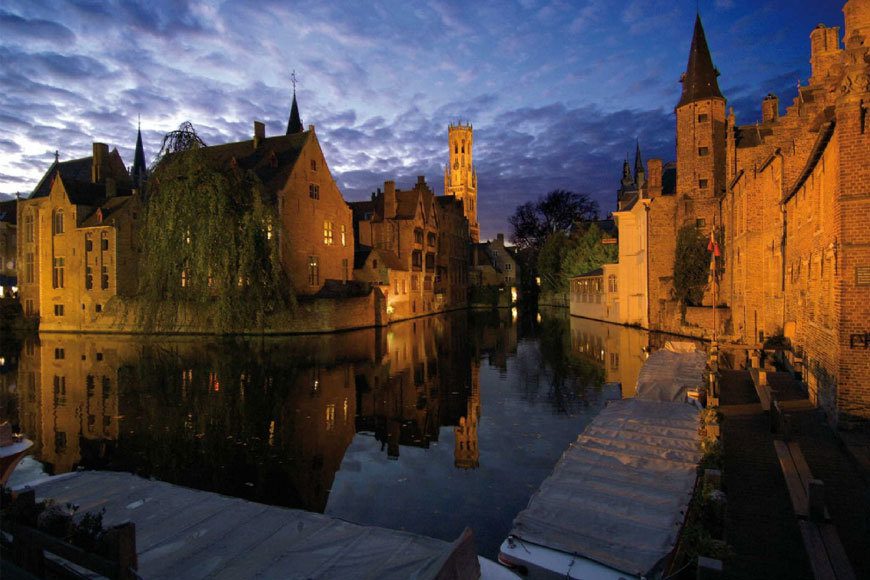 Relais Bourgondisch Cruyce – Bruges, Belgium
Set on the banks of the medieval canal of Bruges, this charming hotel is a work of art and romanticism. Built in the 16th century, it offers a refined experience for its visitors who can enjoy a special design of a wooden construction with a stained glass window. Being a favorite of crowned heads and wealthy and famous people, this boutique hotel spoils your senses with sumptuous comfort. Delicious meals, original works by Henri Matisse and Gustav Klimt, as well as Ralph Lauren's decadent lingerie, await guests looking for romance.
Relais Bourgondisch Cruyce boutique hotel, considered one of the most romantic hotels in Europe, is superbly decorated with precious antiques, exclusive artwork, luxury fabrics and wonderful floral arrangements.  Every morning, breakfast is served in the splendid breakfast room with spectacular views of the canals and the historic city center. You will be immediately immersed in the enchanting atmosphere of the historic city of Bruges. The Maria van Bourgondië Restaurant, owned and run by the hotel, is just few steps away from the church of Our Lady. It offers French-Flemish cuisine in an authentic burgundy atmosphere.
---

Buddha-Bar Hotel – Prague, Czech Republic
The Asian-inspired interior design combined with the influences of the French colonial period, this hotel in the heart of the historical center of Prague is an ideal place for romantic couples. Everything radiates romanticism, and those who want an unforgettable romantic experience should take part in the hotel's romantic escapade: a limousine that takes you and takes you to the airport, champagne and strawberries at reception, candlelight, jacuzzi private massage and relaxation massage for an hour.
The luxurious Buddha-Bar Hotel, the first of its kind in the world, is located in the lively heart of Prague, close to Old Town Square and the elegant Parizska shopping street. The hotel offers a spa with hot tub, sauna and massage services. The hotel's restaurant Buddha-Bar Prague offers remarkable culinary delights. Guests will find here the latest atmospheric trends, entertainment, extra-personalized services and great-looking rooms designed to meet the highest expectations.