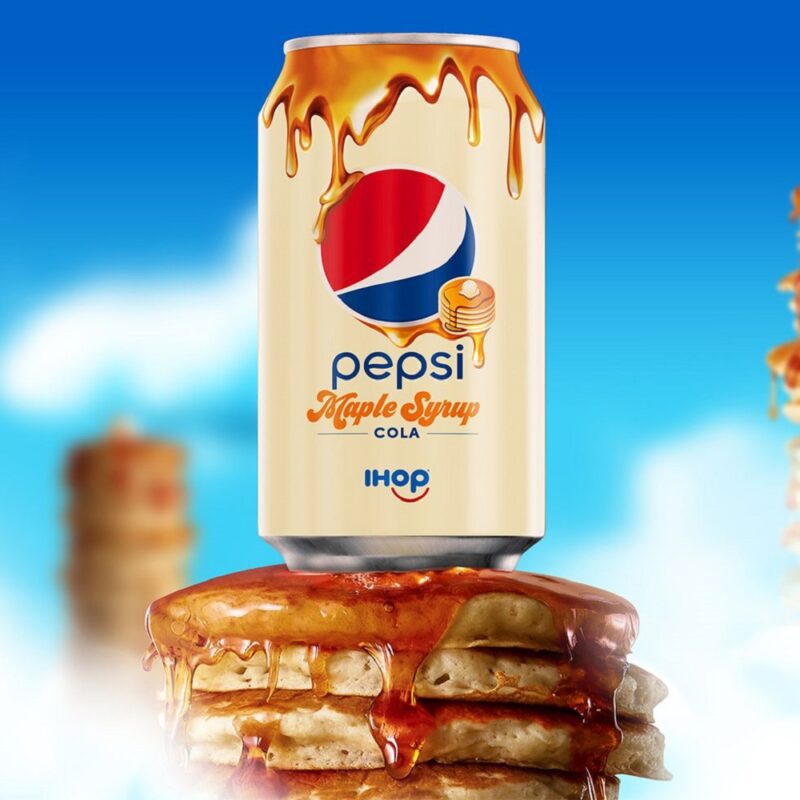 #1 Maple Syrup Pepsi
We are starting our list with a tame entry, so we won't make you run for the hills. But we can promise you that the rest of the products on our list make much less sense than this Pepsi combination. After all, companies have been trying for years to find an alternative to sugar and sweeteners for their soda, so this new flavor could potentially work.
Unfortunately, we may never know what it tastes like. This IHOP and Pepsi collaboration was an exclusive item that only 2,000 people got to win after a raffle on social media.
(Visited 1,600 times, 1 visits today)