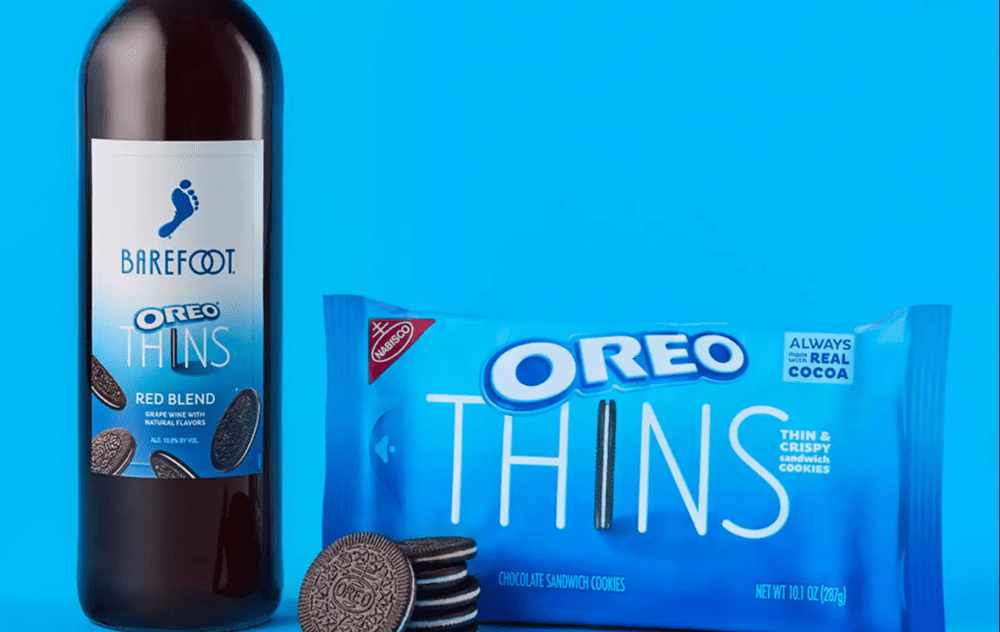 #4 Oreo Wine
No, we aren't joking! For some reason, there seems to be a trend where companies try to make their most iconic products into alcoholic beverages, as this one is the second one on our list (for better or for worse, it is not the last one). Barefoot wines decided to collaborate with Oreo, and they came up with this red wine concoction!
They claim it to have notes of blackberries and dark cherries, with the delicate layers of Oreo's signature taste. We don't know about you, but last time we checked, this isn't what we wanted from our reds.
Still, the question still stands: should we dunk our cookies in this wine, or is it blasphemy?
(Visited 1,435 times, 1 visits today)