Salt. Good or Bad for the Organism?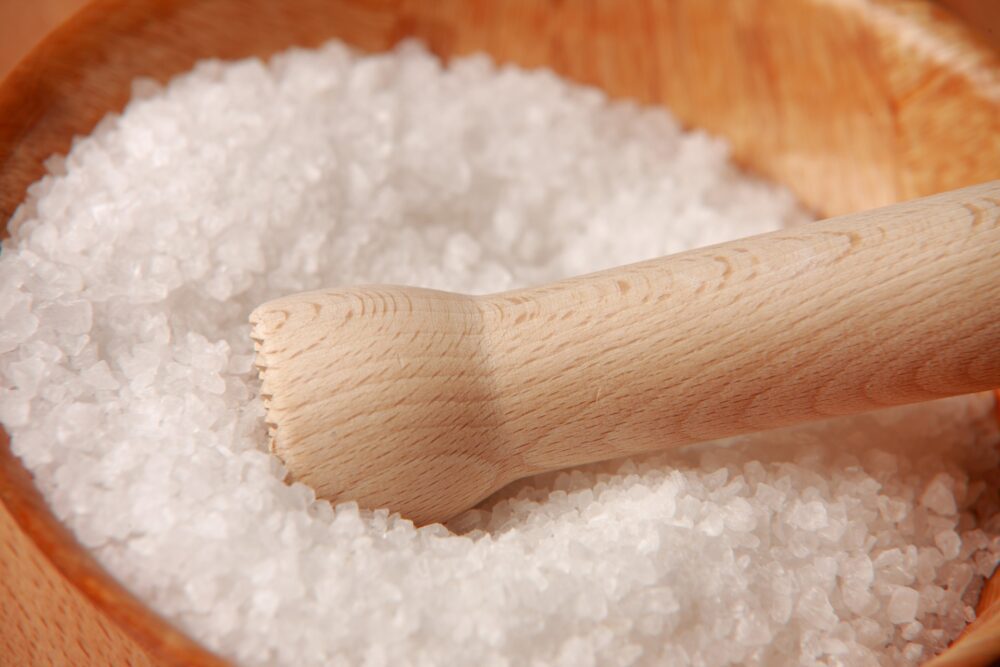 When it comes to salt, everyone thinks of it as something harmful, which will surely harm us. But without salt, or rather, without sodium ions, there would be no life. Specialists explain sodium is hiding and how much salt we can consume so that we get sick.
Sodium has essential roles in the body. "A good friend of the water, salt is responsible in particular for maintaining volition and blood pressure, as well as water retention in cells. However, sodium is also involved in the transmission of nerve impulses, muscle contraction, contraction of heart muscle, as well as absorption and transport of glucose, amino acids or chlorine, "explains internal medicine physician and nutrition consultant .
A low sodium level will result in decreased blood pressure, with weakness, fatigue, tachycardia, muscle cramps. Manifestations will be even more severe as the deficit is more important, the specialist adds. Excess salt is eliminated by the kidneys.
Myths about salt
Sodium from food is absorbed in the intestine, in a proportion dependent on ingestion. "That is, if we eat more, we will absorb more. In case of increased intake, it will increase its blood concentration, triggering the thirst reflex. Subsequent ingestion of water will be followed by normalization of serum sodium levels. "Elimination of sodium is done up to 95% by the kidney and involves complex regulatory mechanisms in which normal kidney function plays an essential role.
"That means excessive sodium intake can, for a while, be compensated in the context of a normal kidney function. However, the excessive intake of sodium and salt is undoubtedly involved in arterial hypertension – especially so-called salt-sensitive. "
Moreover, the doctor's attention is drawn, this excessive, constant intake is associated with an increase in calcium ion excretion, with the appearance of kidney stones, and in some cases even with the occurrence of osteoporosis. Excess salt is a contributing factor to obesity, independent of caloric intake, and there are studies that cite it as a pro-inflammatory factor. "
As is well understood, neither too much nor too little. The American Nutrition Guide recommends a daily intake of 2,300 milligrams of sodium, equivalent to about 6 grams of salt – a teaspoon of salt. "However, more often, salt consumption of the population is at least twice the recommended amount. When it comes to sodium intake, it comes as a naturally occurring element in unprocessed food plus added to the source's processing, especially by the addition of sodium chloride sodium salt. "
Do not forget that salt is addictive
Scientists have shown that when the body craves for something salty the same area of ​​the brain is stimulated as in the case of cocaine or opium use. In order to reveal this, the scientists used mice to deprive them of salt, feeding them with diuretics and uncooked food.
Three days later they analyzed the part of the brain called the hypothalamus, and the results showed that the same salt activated appetite genes were also affected by drug addiction. The problem that arises in these situations is not just about changing food but rather about changing eating behavior.