Tea Tree: The Antibacterial Oil That Gets Rid of Acne Overnight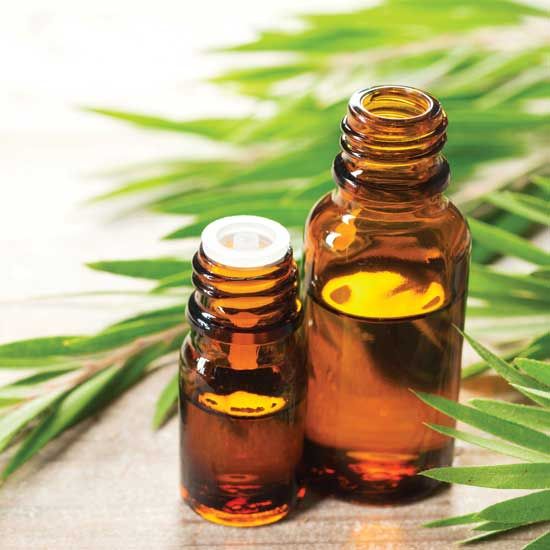 Tea tree oil is already famous for its effectiveness against bacteria that causes acne.
It is also known as "melaleuca oil" and is extracted from the leaves of an Australian tree. I think it is one of the most important discoveries for me because I have used it for years as a local treatment for acne, especially when I know the next day I have to go to an important event. It helps to reduce inflammation and has an antibacterial effect that leads to the disappearance or even dramatic improvement of the appearance of eruptions in record time – overnight!
What is it used for?
You should know that tea tree oil is toxic to the human body when ingested, but you can use it without any problem for skin care. Higher concentrations of this essential oil are used to treat acne, but not on the entire surface of the complexion, but only on affected areas.
In diluted form, it is used in various skin cleansing and skin care products such as anti-acne gels, toners, serums and moisturizers. It has been used for decades because of its antimicrobial properties.
Use
Mostly, tea tree oil is used to treat superficial wounds and cuts, burns (including sunburn), acne, minor fungal infections or respiratory tract disorders (if added to a vaporizer) . Although most studies have been conducted in the laboratory, specialists are confident about the antimicrobial roles of tea tree oil.
Tea Tree Oil is used in many dermatocosmetics products:
– In skin creams against Staphylococcus aureus (in 10% concentration);
– In anti-asthmatic shampoos (5% concentration);
– In antifungal creams;
– In recommended creams for the treatment of moderate acne (at a concentration of 5%).
Tea tree oil is also integrated into dental products: toothpaste and mouthwash. If he is an active ingredient in such products, patients should be very cautious and not swallow it.
What are the advantages and disadvantages of tea tree oil?
Although research on the use of tea tree oil to treat acne is quite limited, practical results show it is one of the most effective local treatments with action in 7-8 hours. Oil compounds fight bacteria that cause rashes, while antioxidants have anti-inflammatory properties – so tea tree is a double action "anti-acne" weapon.
When in pure form, do not forget that this oil should be diluted before it is applied to the skin, because it is very strong and can cause irritation or dryness. If you want to use it in high concentrations, apply it directly to the affected area without touching the skin around it.
People with sensitive skin may have an allergic recurrence to this oil, so experience and see how it is tolerated by your skin type. The tea tree oil oxidizes, so make sure the packaging is the right one – the opaque bottle and the watertight lid that leaves the light and the air in.