The 30 Best Weight Loss Foods of All Time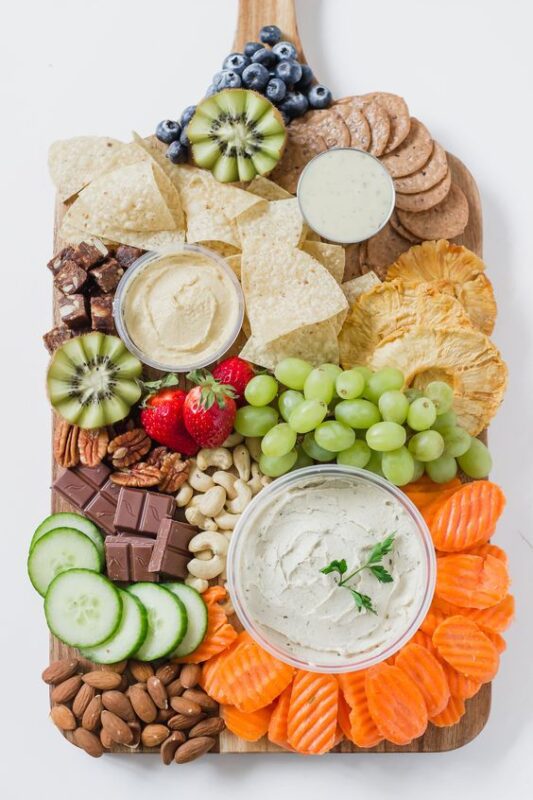 You've probably heard the saying "abs are made in the kitchen". What this means? It means you can go to the gym everyday and work out for two hours straight, and still not have results. That's because you are not eating right. The most important part about losing weight is what you eat. Another mistake people make is starving themselves, or eating less than they should. A healthy diet plan should have three meals a day, and two snacks between meals.
If you're trying to lose some pounds, here are some foods that you should be putting on your plate. These good-for-you foods contain powerful nutrients and antioxidants that have been proven to help your body lose weight and have more energy.
Here are 30 of the best weight loss foods of all time that you should include in your diet.
---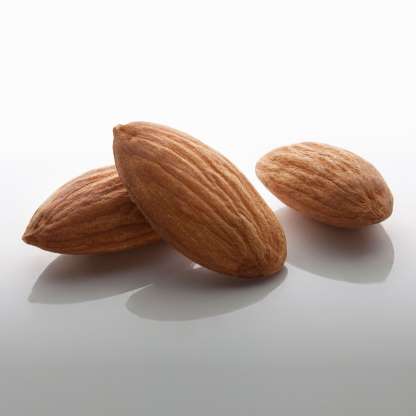 1. Almonds
Almonds are great sources of healthy fats. Healthy fats help lower cholesterol and also helps the process of weight loss. Almonds contain fewer calories than most nuts, only 163 for 23 grams. Plus they are loaded in vitamin E and plenty of fiber.
You can eat almonds as a snack between meals, you can add them on top of a smoothie or salads, or even add them on top of salmon to get that crust.
---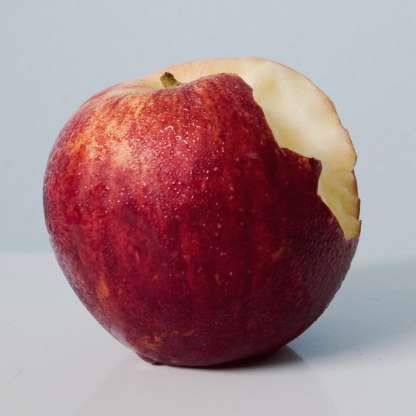 2. Apples
Apples give that feeling of fullness to the stomach and contains an ingredient that naturally slows digestion. They are also a good source of antioxidants, vitamin C, and fiber. Try to eat them whole, including the skin, because it contains much of the fruit's nutritional benefits.
Studies have shown that eating an whole apple before your meal is helping you to consume fewer calories and without feeling deprived. It works as a natural appetite suppressant.
---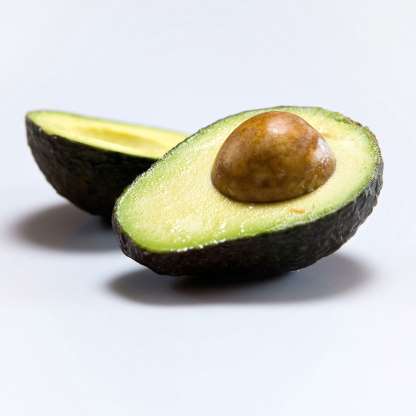 3. Avocados
Avocado contains metabolism enhancing fats that are proven to reduce hunger. This fruit is loaded with monounsaturated fats, potassium, magnesium, folate, and vitamins C and E. It has been linked to improved vision, good heart health, and a reduced risk of certain cancers.  A study found that women who eat half an avocado at lunchtime might experience reduced food cravings later in the day.
There are many ways in whom you can enjoy the fruit. There's always the classic combination of a toast with mashed avocado, lemon juice, and whatever seeds you like. You can add avocado to your smoothie, add it in your salad or into an omelet. If you feel a bit extra, you can make guacamole.
---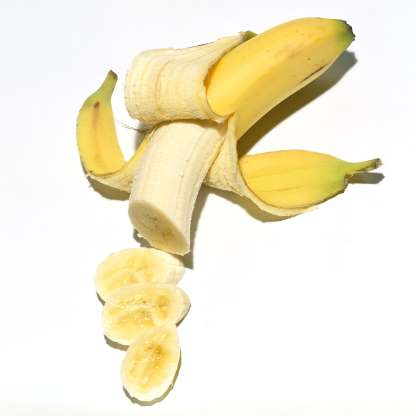 4. Bananas
Bananas are high in potassium and are also a good source of resistant starch, a starch that's important for weight loss. Resistant starch takes longer to digest, and that is helping you feel full for a longer period of time. It is also encouraging your liver to switch to fat-burning mode. You don't have to wait for them to be completely ripe. Bananas actually contain more of this calorie-torching ingredient when they're still a little green.
Eating bananas on a regular basis can help regulate blood pressure, cure digestive problems, give you nutrients after a workout, and may even help prevent strokes in older women.
---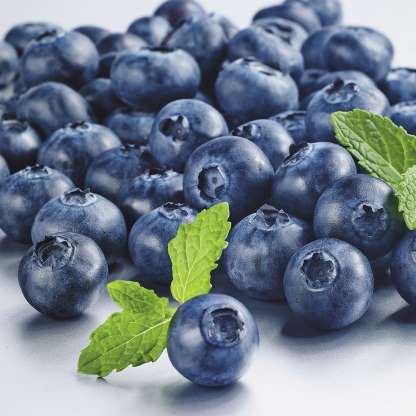 5. Blueberries
One cup of blueberries contains just 80 calories and 4 grams of fiber, which helps your body feel full for longer. They're also loaded with manganese, which can speed up your metabolism and make you feel energized.
More reasons to love blueberries: they contain a compound that fights cancer, keep skin bright, and reduce age-related memory loss.
---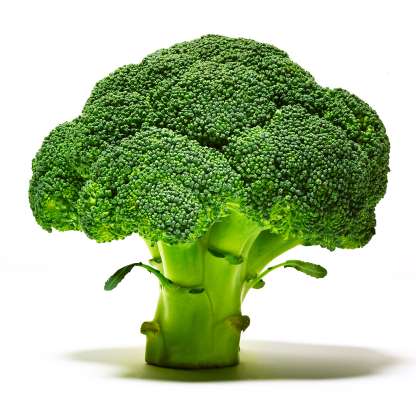 6. Broccoli
Calcium and vitamin C help boosting metabolism, and broccoli contains both of these nutrients. Broccoli contains fiber and has only 30 calories per serving. This cruciferous vegetable has been shown to increase digestion, absorption and storage of food. It is best eaten steamed, so this way you'll not feel bloated and it is easier to digest, while still preserving it's nutrients.
---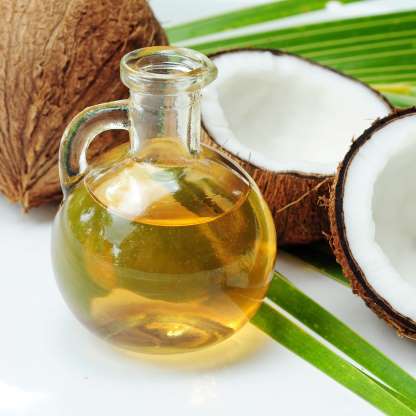 7. Coconut oil
Coconut oil can be used as a substitute for olive oil. It is high in saturated fat but that doesn't mean it isn't good for your health or diet. In fact, a study showed that two tablespoons of coconut oil per day can slim your waist circumference by 1.1 inches in just one month.
You can use it as a dressing for your salads, in your smoothies, or  to sauté veggies. It is good for your beauty routine, and mcan be used as a natural moisturizer for skin and hair.
---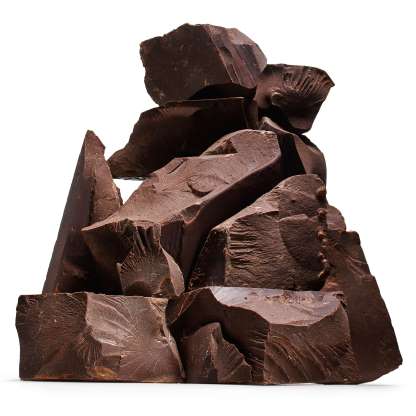 8. Dark chocolate
Dark chocolate is allowed to your diet when you want to lose a few pounds. The scientists of Harvard say that dark chocolate can reduce the risk of diabetes and heart disease. it has been found to induce the feeling of satiety. It is important to buy a bar with at least 70% cacao, anything less is loaded with sugar.
This sweet treat is a good source of monounsaturated fatty acids, which helps speed up your metabolism. Research suggests that dark chocolate might also help curb your cravings for sweet, salty, and fatty foods.
---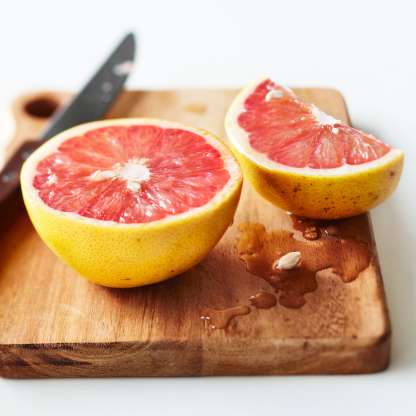 9. Grapefruit
Grapefruit is a fat-burning superfood. A study from the journal Metabolism showed that half a grapefruit eaten before meals, it reduces visceral fat and lowers cholesterol levels. Researchers aren't exactly sure what makes this fruit so good at burning fat, but they attribute the amazing effects to the combination of vitamin C and phytochemicals.
Grapefruits are 90% water, so by eating it, you get that sensation of fullness. It also acts as a natural appetite suppressant.
---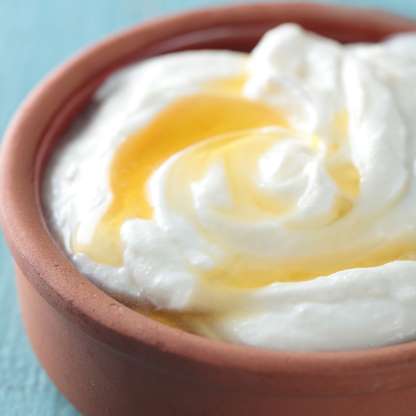 10. Greek yogurt
Thanks to it's high-protein content, Greek yogurt is one of the best foods you can have at breakfast.  It has 17 grams of protein, which is nearly three times more than is in an egg. Probiotics found in the yogurt and fermented foods, help good bacteria in the gut process food more efficiently.
---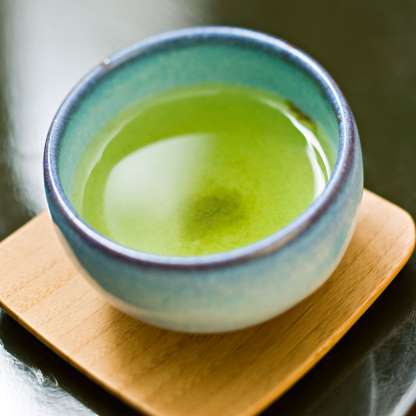 11. Green tea
Green tea is one of the best teas when we talk about losing weight. Scientists say that the ability of the green tea to shrink waists is made by the beverages catechins, a type of antioxidant that helps with weight loss and fat burn.
It is filled with powerful antioxidants that can help fight inflammation, burn fat, and increase energy. According to one study, drinking five cups a day could help you lose twice as much weight. Green tea could also reduce risk of Parkinson's disease, as well as ovarian, skin, and prostate cancers.
For an extra boost, squeeze a slice of lemon into your tea before drinking it: research from Purdue University found that citrus juice gives green tea's antioxidants staying power, so they're digested slowly and benefit your body for longer.
---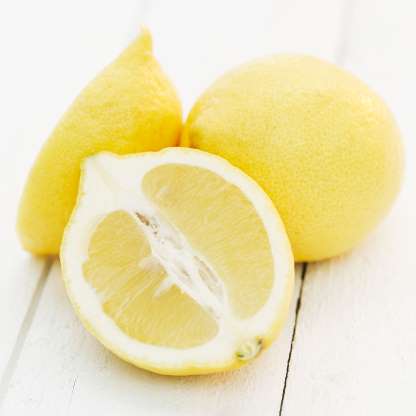 12. Lemons
Lemon adds instant freshness to everything from drinks to salads to fish,without having to worry about additional calories. It really gives flavor to the food if you're watching your weight. Plus, the pectin fiber in lemons can help fill you up and fight off hunger cravings. And while it hasn't been scientifically proven, some experts believe that the citrus fruit can aid in weight loss, as well.
Squeeze it or add some lemon slices to your water and drink it on an empty stomach for fat-loss. Loaded in vitamin C, lemons have the power to burn fat and control weight gain.
---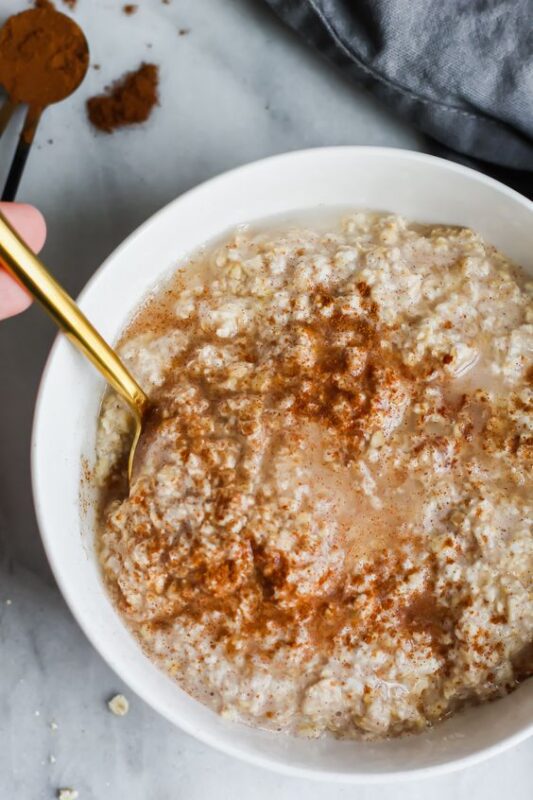 13. Oatmeal
A cup of oatmeal has as much protein as an egg. It is a great idea for breakfast and it is indeed, perfect for weight loss. For more fiber, add some blueberries to your oat meal, some chia seeds or a banana to give it sweetness.
In a recent study made by Nutrition Journal, participants who ate 220 calories of oatmeal for breakfast were less hunger later in the day than those who ate cold oat cereal.
---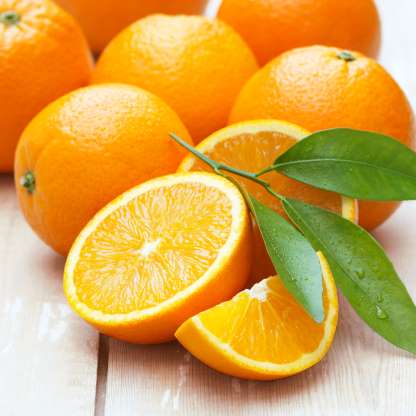 14. Oranges
Like lemons, oranges are low in calories but contain plenty of fiber. Helps you to feel full throughout the day and consume less overall. In fact, in a list of the most filling foods compiled by some Australian researchers, oranges ranked the highest among fruits.
Aim for  blood oranges, a darker-hued winter variety of the citrus that contains a full day's worth of vitamin C as well as high levels of the disease-fighting antioxidant anthocyanin.
---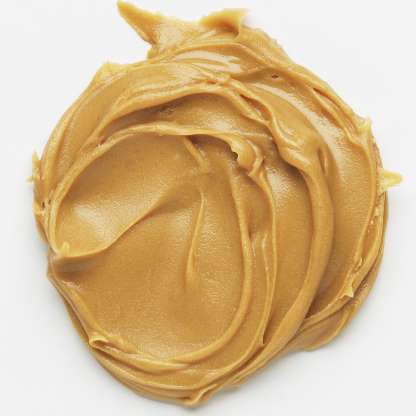 15. Peanut butter
Peanut butter is a great source of healthy fats and protein, it can keep away the hunger and make you feeling full long after you're finished eating. You can have a snack throughout the day, a snack that includes a lean protein such as peanut butter. You can add your peanut butter as a topping for an apple or a banana. This helps keeping your metabolism running smoothly.
Research suggests that eating peanut butter as part of a healthy diet could benefit your heart and maybe even lengthen your life. Just make sure to read the labels on the jar and aim for a brand that doesn't have any added sugar and contains only peanuts.
---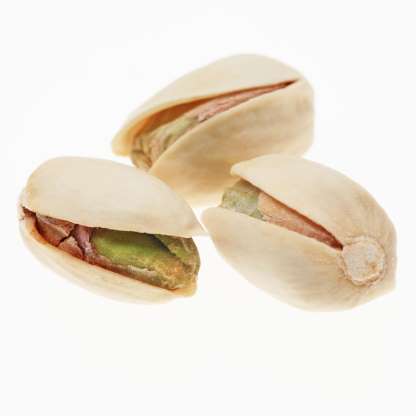 16. Pistachios
Pistachios are perfect for a snack because they contain as much potassium as a banana and are packed with lutein, an antioxidant that benefits your eyes and skin. They also have fewer calories than any other nut variety.
Pistachios help improve the cholesterol and triglyceride levels and they give you energy throughout the day.
---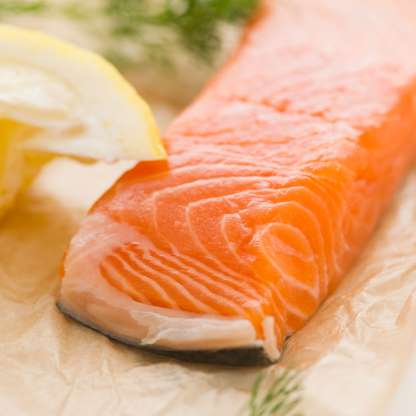 17. Salmon
Salmon is a fatty-fish. It is full of  monounsaturated and polyunsaturated fatty acids, which could help speed up weight loss. A study made in 2001 found that participants who ate more healthy fats lost an average of 9 pounds, while those who kept a low-fat diet gained an average of 6 pounds.
Salmon also has significant anti-inflammatory properties because of it's omega 3 fatty content. It is an excellent source of protein, especially fr those on a diet.
---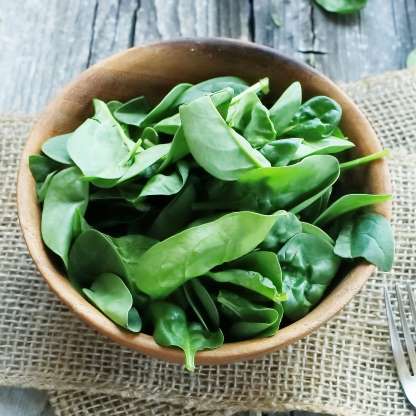 18. Spinach
Spinach is a rich source of iron, folic acid, vitamin K, vitamin C, lutein, and other powerful antioxidants that can help fight diseases like breast and ovarian cancer. Spinach is also rich in magnesium, which can lower blood sugar and insulin levels, which can result in weight loss.
Make spinach the base of a nutrient-packed salad, use it to top pizza, in smoothies, mix into pasta, or cook it with garlic and olive oil.
---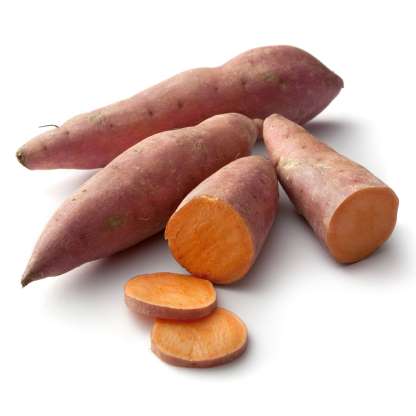 19. Sweet potatoes
Sweet potatoes are a great source of slimming resistant starch, which triggers the feeling of fullness. One baked sweet potato contains 11 times the recommended daily intake of vitamin A (comparing to 1% in a white potato), 37% of your daily vitamin C, as well as calcium, potassium, and iron.
They're also low-calorie, less that 200 per serving and contain 4 grams of filling dietary fiber, 16% of the daily recommended amount.
---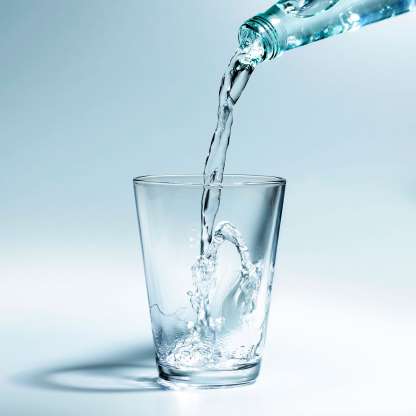 20. Water
Water is the weight loss ally number 1 in diets. The symptoms of hunger are similar to those of dehydration, it's possible for your body to mistake thirst for hunger, making you eat more than you need to. Also, it is very important to stay hydrated.
Drinking enough water can help you stay skinny, too. If you drink a glass of water before a meal, it will make you eat less.
---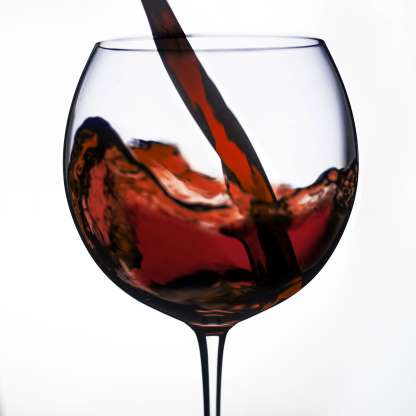 21. Red wine
Drinking red wine in moderation can be part of a healthy diet. Some studies suggest that people who drink wine have smaller waists and less abdominal fat than those who drink mainly liquor.  Wine has some antioxidants that may even help your body prevent cancer and improve heart health. Just be sure to stick to no more than a glass a day.
---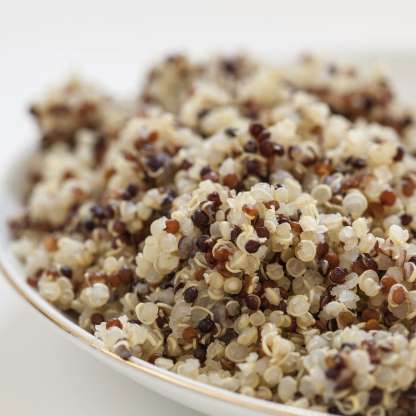 22. Quinoa
Quinoa contains iron and magnesium, which help give your body energy. And a one-cup serving of quinoa contains 8 grams of protein and 5 grams of fiber, increasing the feelings of fullness. It's also gluten-free, making it a perfect choice for people with celiac disease.
---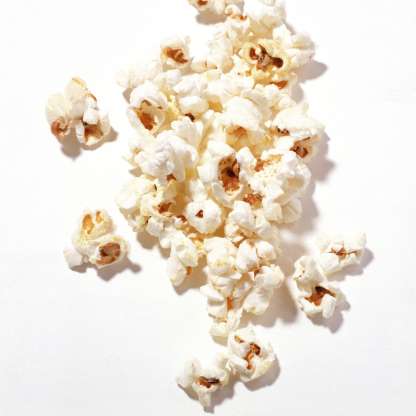 23. Popcorn
With the exception of movie popcorn, which can contain 1,000 calories, thanks to all the butter on top. Popcorn is a filling snack that's loaded with fiber and protein.
It is very low in calories, so you don't have to be careful when we talk about portion sizes.
---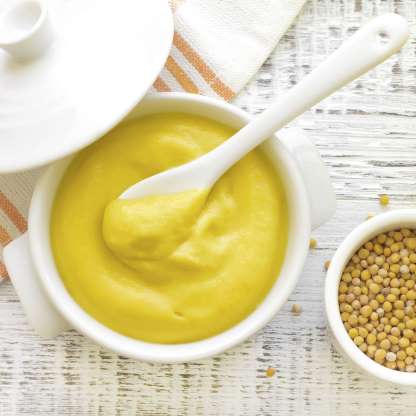 24. Mustard
Mustard is the most healthy and low in calories from all the condiments. It contains about 5 calories per tablespoon and is really low in saturated fat. Try putting mustard on your sandwich, rather than mayo or ketchup.
---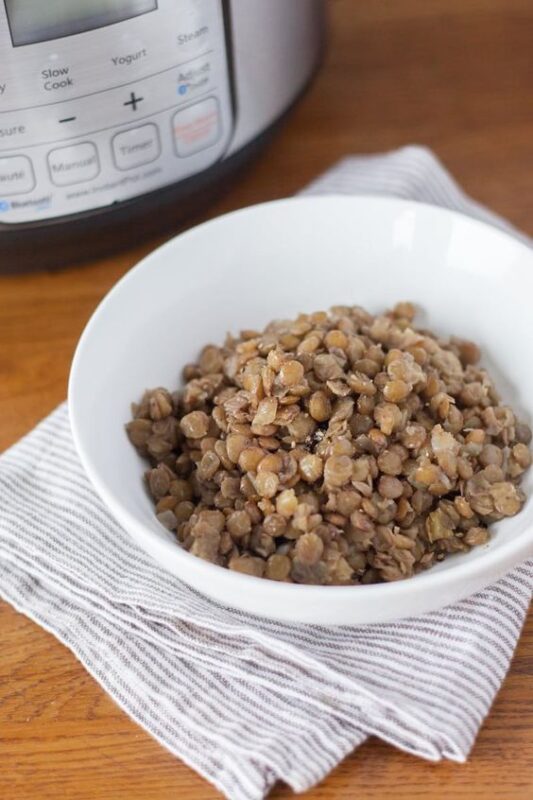 25. Lentils
Lentils are considered one of the world's healthiest foods.It has 13 grams of protein and 11 grams of fiber per serving. This will keep you feeling full for hours in between meals and they're a great source of fat-burning resistant starch, with 3.4 grams in a half-cup serving.
Lentils are good sources of vitamin B and folate. One variety, called Beluga black lentils, even contain a pigment that acts like an antioxidant, helping to fight heart disease, cancer, and signs of aging.
---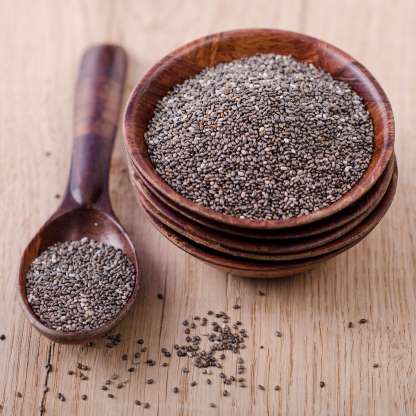 26. Chia seeds
Chia seeds are great sources of fiber and other essential nutrients like omega-3, calcium, potassium, and magnesium. That's why when you add them to your favorite healthy foods, they'll help keep away the hunger.
Chia seeds can be added into smoothies, into oatmeal, used to make pudding, or added to yogurt. They get a gel-like texture when they absorb water or milk is very filling.
---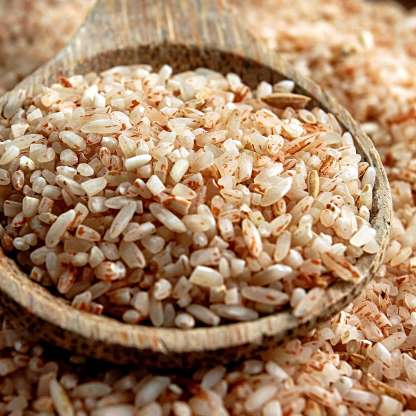 27. Brown rice
This healthy grain is a great source of phytonutrients, which have been known to lower the risks of cancer, diabetes, and heart disease. Brown rice is also packed with fiber, contains 1.7 grams of fat-burning resistant starch, and is filling but still low in calories.
---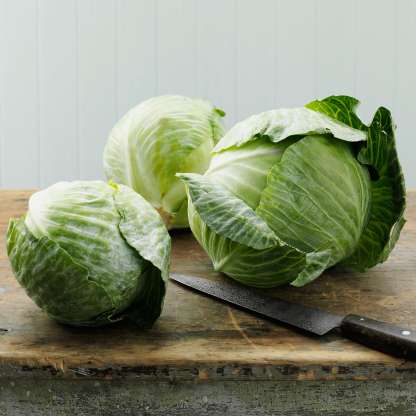 28. Cabbage
Cabbage is rich in antioxidants and vitamin C and gladly extremely low in calories, just 22 per cup. That beeing said, you eat as much as you want of the leafy green guilt-free. You can eat it in salads, or make a crunchy garnish atop tacos or burgers.
---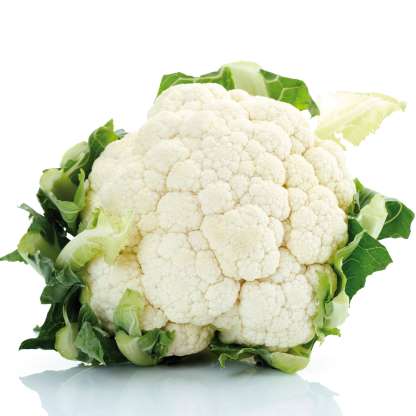 29. Cauliflower
Cauliflower, like broccoli, is a very low in calorie vegetable, with only 25 calories per cup. It's also loaded with filling fiber and good nutrients like potassium and vitamins C, K, and B6.
Raw cauliflower can cause bloating, so it is better eaten steamed for an easier digestion. After steaming, you can try blending the cauliflower to give it a mashed potato-like texture, or you can make a cream soup out of it.
---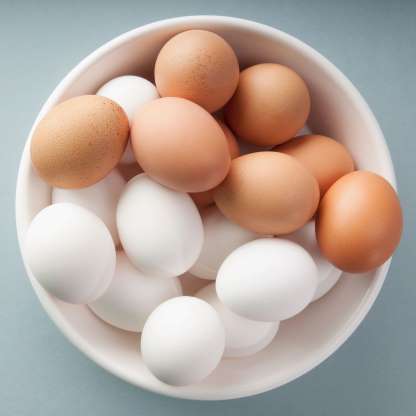 30. Eggs
Eggs are packed with protein, which helps curb your appetite. A study showed that overweight women who ate eggs for breakfast were able to lose twice as much weight as women who started their days with bagels. And egg whites in particular are a good source of  amino acids, which help keep your metabolism running smoothly.