These Were the Best and Worst Dressed Celebs at the 2019 Grammys
Celebrities have competed with each other in very sophisticated and extravagant looks at the Grammy 2019 awards. Some have managed to admire everyone present, while others have been criticized for their chosen clothing.
Read the full story to see how celebrities were dressed at the Grammy 2019 Awards. Which were the best and the worst dressed.
---

Most Unforgettable: Cardi B
Cardi B was definitely one of the best dressed celebrities at the Grammys Awards. The dress is part of a Thierry Mugler collection from 1995.
She appeared in a clamshell extravaganza on the podium – completed with a pearl necklace on the neck, a body of pearls sewn on the hips line and a head accessory of pearls, all with a skirt that climbs up her waist, blooming in a satin explosion-a perfect metaphor to mirror the path of Cardi's career, which in just two years became a phenomenon of rap music.
---
Lady Gaga
Lady Gaga chose a silver, shoulder-free dress with a huge front ruffle and a deep crack on one foot. The outfit was highly appreciated by some critics, but there were also voices who said that her outfit was not a suitable for a gala. Gone are the days when Lady Gaga sparked waves of controversy on the red carpet in outfits such as the one made of raw meat strips.
The artist's looks now gather, with each event, the admiration of all, thanks to her special elegance. After serving a bunch of best dressed looks at all of the Golden Globe Awards, Gaga checked another hit on the red carpet – a dress created by Hedi Slimane for the Celine brand, accessorized with Tiffany's jewelry.
---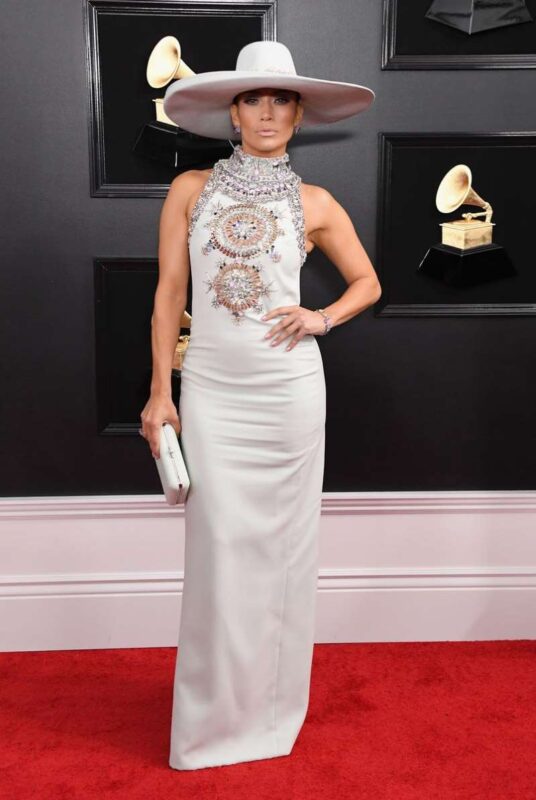 Jennifer Lopez
The 49-year-old star stepped in front of flashing lights wearing an off-white gown with rhinestone and gold-chain details.  She accessorized with an off-white cowboy hat, which featured the same gold chains as her dress.
Since all eyes were going to be on her stunning Ralph and Russo gown, she kept the rest of her beauty look to a minimum. Her makeup was simple, yet striking as she wore her signature smoky eye, in bronze colors and nude lips. As for her hair? She opted for a low pony with extra long extensions.
---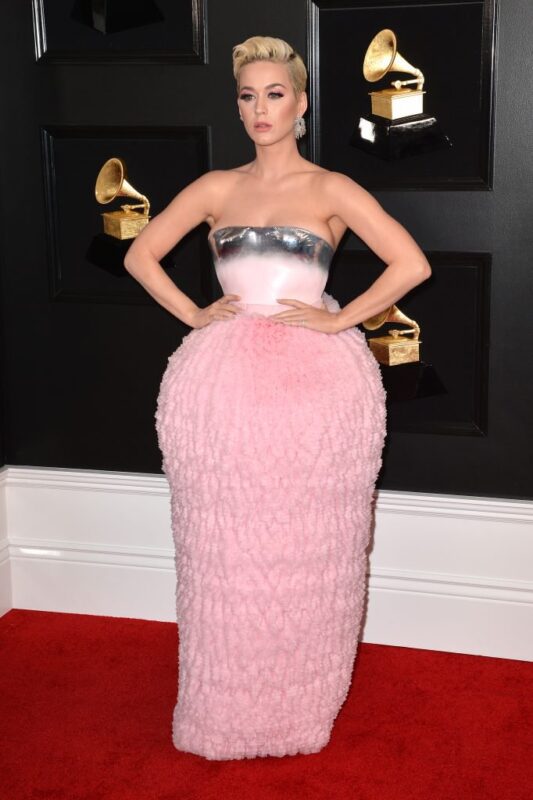 Katy Perry
Katy has sacrificed her comfort in favor of a statement Balmain look (a tide of micro-flip-flops from tulle does not seem like something you can sit down in, but the result was this effect.
But some said she made an unfortunate choice in clothing. She wore a pink and silver top, while at the bottom she had a pink, thick pink skirt that did not benefit her at all. Many people commented online that her outfit resembles a muffin.
---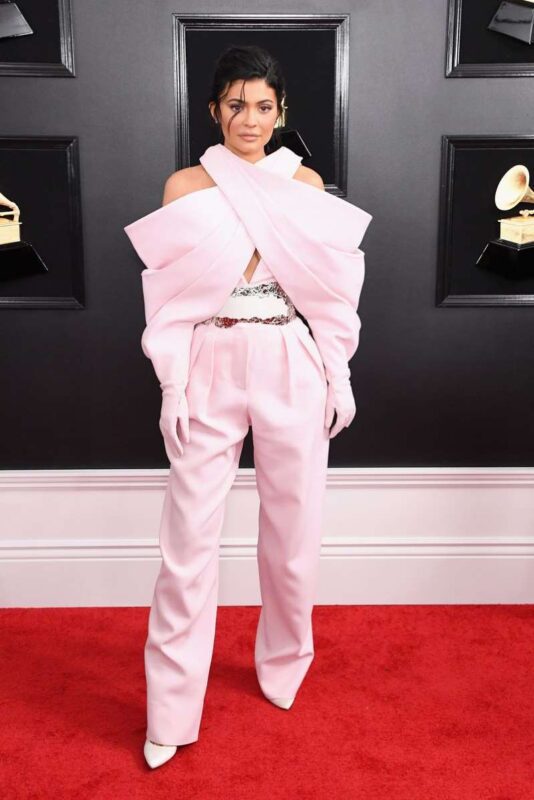 Most Constricting: Kylie Jenner in Balmain
Kylie let go this time on her tight dresses in favor of a pink jumpsuit signed by one of her favorite labels – Balmain.
Among the celebrities who had the most unsuccessful appearance is Kylie Jenner. She chose a pink suit with a draped top that continues on her hands like gloves. Everyone was wondering if it was a top or just some gloves.
---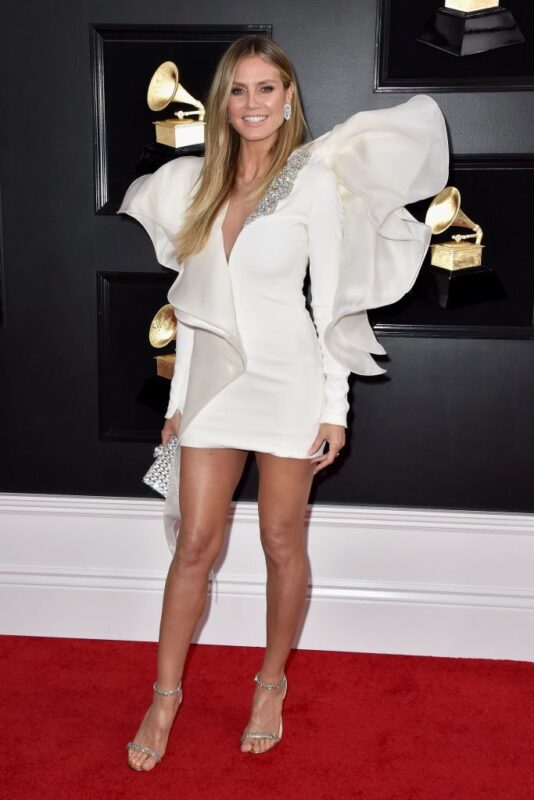 Most Angelic: Heidi Klum
The former model, Heidi Klum, chose for the event a short, white dress with voluminous sleeves, with ruffles. She chose glittery, bedazzled silver sandals to pair with a structured white dress with long sleeves and glittered accents.
---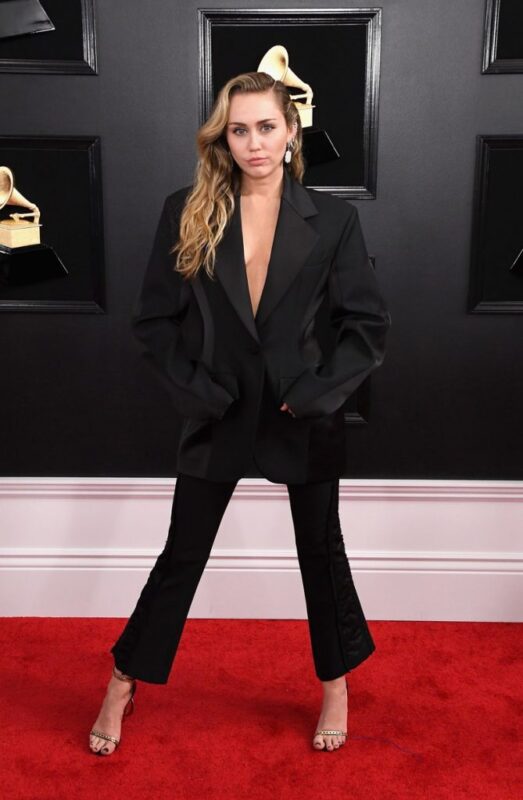 Sleekest: Miley Cyrus in Mugler
Miley alternates all the time between ultra-bold and classic-style looks when it comes to appearances on the red carpet. This time, she went on a "good-girl" look, but not at all boring- a Mugler costume with an oversized jacket and slightly cut-out cropped trousers, all accessorized with a pair of Marc Jacobs created specifically for her, whose heels were carved in the form of the artist's initials.
---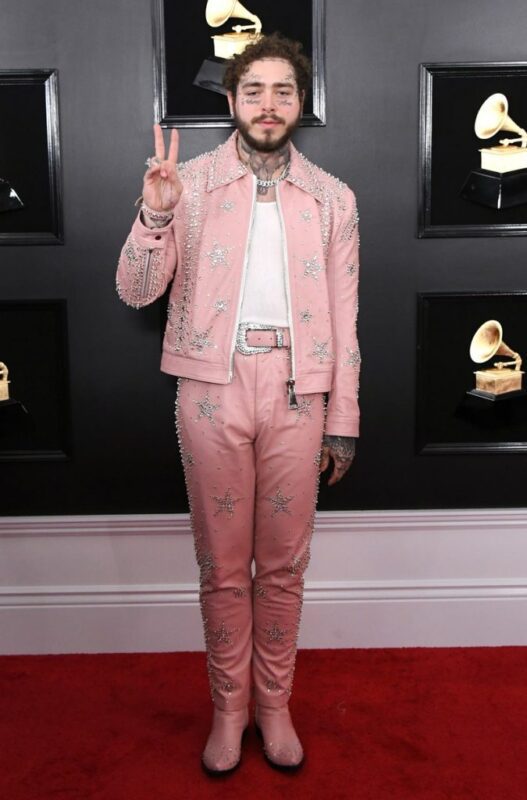 Post Malone
Post Malone has his own designer costume that creates his outfits for most appearances – it's about Catherine Hahn, who is also responsible for this pink head-to-toe crystal-like look that perfectly reflects the artist's unconventional style.
---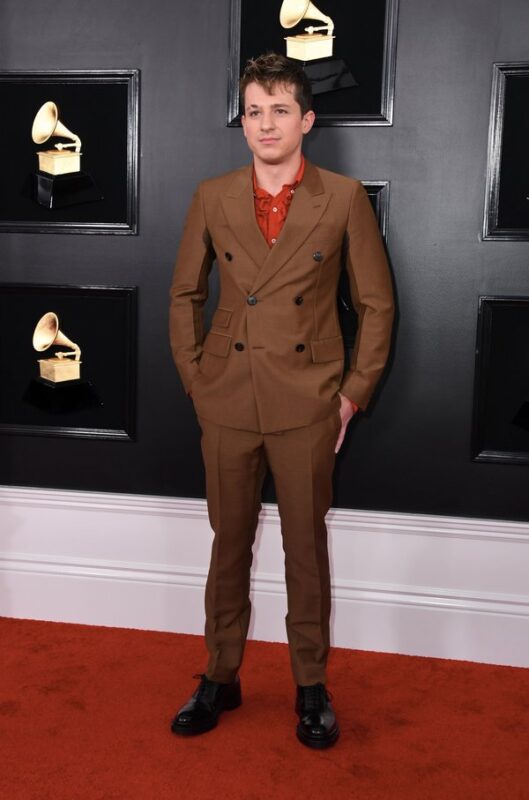 Charlie Puth în Prada
It's always refreshing when we see men who choose something other than the classic black or navy black suit for red carpet appearances – is the case of Charlie Puth, which looks sensational in the Prada brown suit with effortlessly cool details (multiple padded pockets and an orange shirt off on below).
---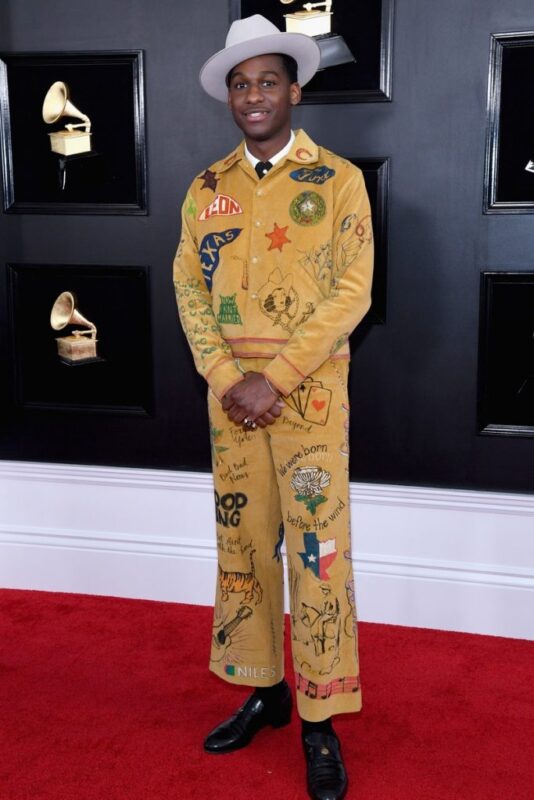 Leon Bridges în Bode
Although slightly casual for a formal event such as the Grammy Awards, Leon Bridges' look is worth mentioning on a best dressed list- the velvet  suit was created specifically for him, each detail (hand-painted) referencing his music, either his place of origin, Texas.
---

Kacey Musgraves în Valentino
Kacey won the Grammy Award for Best Country Album, but also the public's appreciation for Valentino's diafan dress, which made her look angelic.
---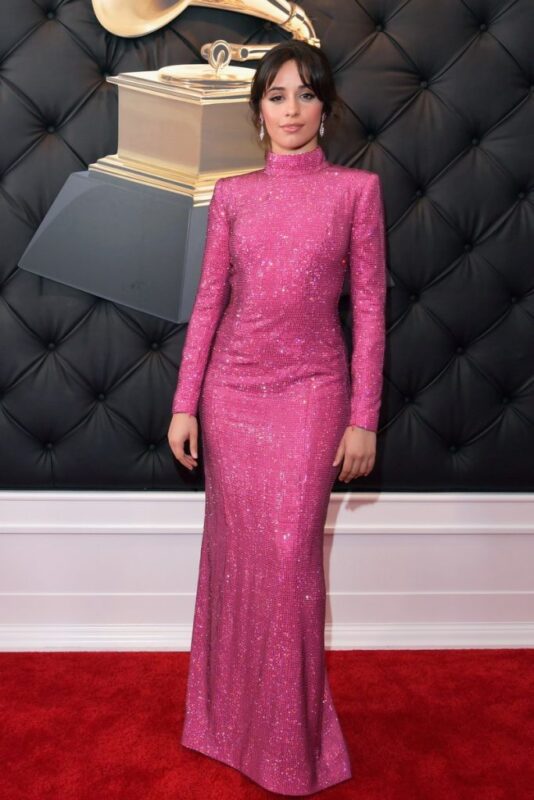 Camila Cabello în Armani Privé
Camel's miniature silhouette is perfect for this dress, an elegant and yet fresh (thanks to the sweet pink color) choice for the Grammy Red Carpet.
---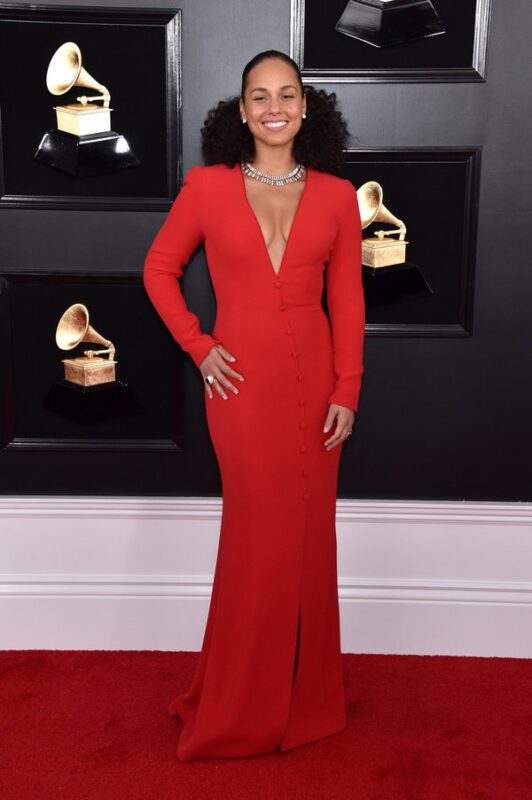 Alicia Keys în Armani
Alicia compensated for the simplicity of the outfit by an explosive red tint that flatters the tone of the skin and fits perfectly with its effervescent personality.