Top 5 Most Difficult Phases of a Diet and How to Resist It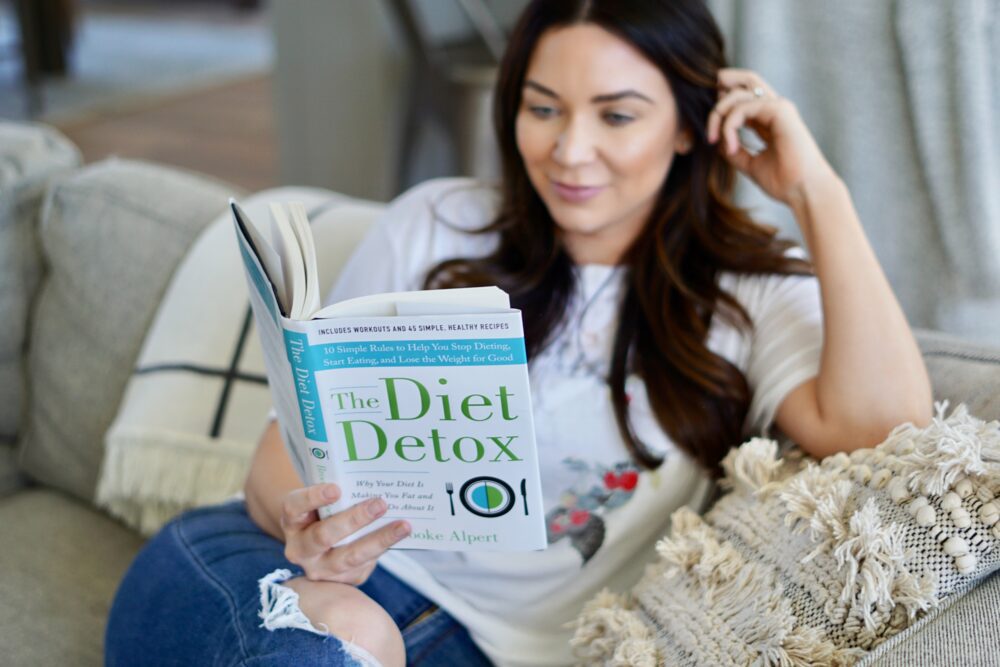 You started a new diet and everything works perfectly. Healthy food is your taste, you started to do sports, and your mood is getting better. Watch out, because it's the first test!
During any diet, temptations and difficult moments occur. What is important is how you get over them and what motivates you to continue. You have to learn how to resist diet while retaining a positive mindset.
A diet does not have to be a chore. Even if you restrict your diet and make certain sacrifices, it is not right to feel punished, frustrated, or sad because of your lifestyle.
See below which are the most difficult moments of a diet and how you can easily overcome them!
1. You are dieting for a few weeks, but you see no results.
You've integrated the new menu into your life and even started to like it. The training hours do not seem so heavy to you, and everything seems to be heading in a good direction.
However, the scale indicates the same weight. How to resist your diet when you see no results? The answer is simple: with patience and understanding of your own body.
The human body is extremely intelligent and you don't have to doubt that. Let your body assimilate your new lifestyle, relax, you won't lose weight every day. Dont think so much bout weight, it is a harmful habit that can reduce your motivation.
Just climb the scales once a week and do not just rely on kilograms. The simple fact that your trousers are slightly wider indicates that the diet is starting to work.
2. You crave forbidden foods more and more often, and the diet becomes too difficult to follow.
When you eat a whole life with certain types of food, it is hard to quit them at once. That's why you don't have to pretend this from your body. The results will be frustration, irritability and disappointment.
So if you're wondering how to resist in your diet without eating chocolate, there's nothing wrong with you. Even if you are following a particular diet, it is not advisable to give up your favorite foods completely.
Instead, you can try to integrate them into the diet, in a healthier form. For example, you can quench your appetite with black chocolate or a savory breakfast consisting of yogurt with granola and a little honey.
3. You feel that nobody is supporting you, and those around you seem not to be at all emphatic.
The diet works perfectly until you sit down with your loved ones. They begin to eat burgers and fries, and you are exposed to all the temptations you try to avoid. These social contexts can become frustrating, and in your mind you can conceive the idea that your friends do not have empathy for your efforts.
However, it is important to understand that your diet is your own, and others can encourage you even if you eat differently.
If you do not feel well supported, you may want to join some support groups that will teach you how to withstand the diet. Also, when you go to the gym, attend the group fitness classes. There you will feel the same wavelength with the others and you will be fully loaded with motivation and confidence.
4. Your friends have faster results and you feel like you are on the same place.
If you keep your diet with other people, you will be tempted to constantly compare with them. When your girlfriend has already lost 10 pounds and you are stuck at 5-6 kg, frustration occurs. You will think that the effort is not worth it or that the diet does not work for you.
Well, in this case, you need to take a step back and look at things objectively. Each body is unique and responds differently to external impulses.
The speed you lose depends on several factors: the initial weight, the amount of fat related to total weight, genetics, age and metabolism.
So, do not make any comparisons with other people. Instead, compare yourself to the beginning of your diet with you today and appreciate your progress, however small it may be!
5. Preparing food and planning for your diet is exhausting.
You wake up early, prepare your clothes for the gym and go to the office. Go to workout, then shopping. When you get home, you need to cook and prepare your food for the next few days. How to resist the diet when you have to do so many things?
A diet is physically and physically demanding. That's why an efficient organization can help you overcome the heavy moments.
Choose one day in the week to shop and another to cook for the next few days. Write down your plan in your calendar or agenda. You will feel that planning is easier and you will always know what to do.