Traveling with Your Kids? Here Are Some Useful Tips!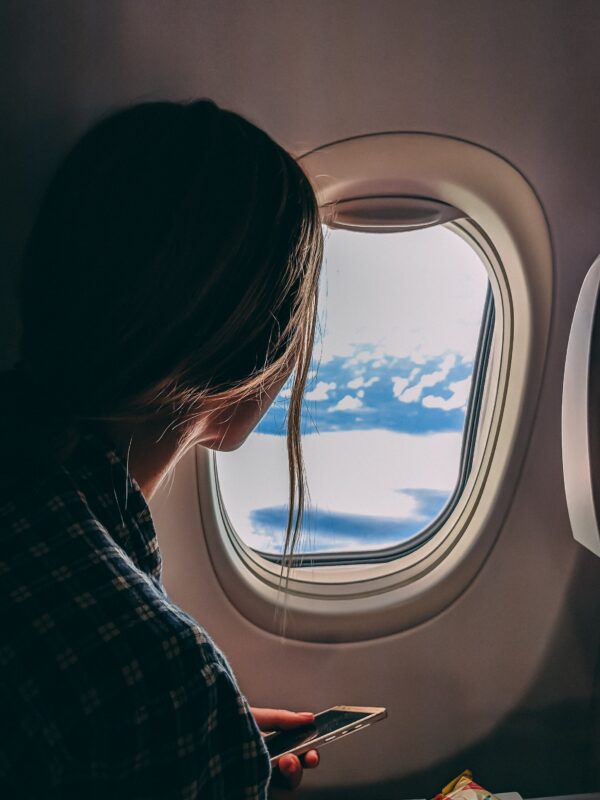 Travels, whether they are in your country or abroad, can be unforgettable adventures with experiences that will enrich you spiritually. But travel can also be extenuating for your body and mind. When you are accompanied by children, the journey challenge becomes even greater. Children certainly have a lot more needs than adults, and they have to be constantly animated because they get bored easily. When traveling long distances with children, there are plenty of important things to keep in mind in order to make sure your little ones have a pleasant and enjoyable vacation. 
The safety of your family is the most important
Of course, safety is the most important factor whether you go on holiday alone or travel with children. If you go by car, make sure everyone is seated correctly and has a secure seat belt. At the same time, you have to be sure the car is in good hands, it has a engine ready to go a long way and the wheels are in a perfect condition. If, however, you are traveling by plane, make sure that the little ones have understood all the safety information and advice during the flight before boarding the plane.
Always carry medication with you, especially if the little ones tend to get sick fast, and make sure you put in small snacks for the moments when you they are hungry. Try to get in-flight airplane seats for family members and do not get your kids out of your sight during the flight.
Traveling by airplane is much more different than traveling by car or train, largely because you have to go through different points of control and security. Make sure everyone is dressed properly, without metals on accessories or on clothes, to move faster through airport checkpoints. Get yourself or your partner first through the checkpoints, and carry all the main items that keep the attention of security personnel, such as electronic items and liquid products.
This way, the verification process of the rest of the family members should go faster. It is also recommended to have gum for the children, since chewing will prevent ear clogging. Give them something to keep them busy during the flight, such as puzzles or a small game device, but make sure they don't disturb the surrounding passengers.
---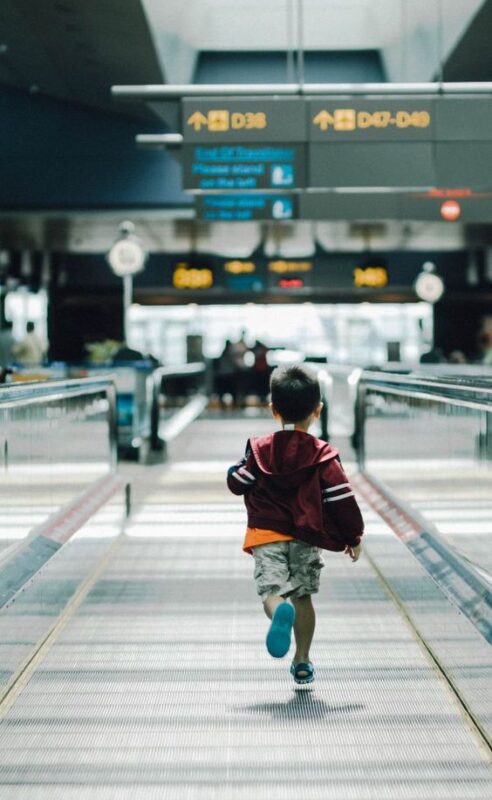 Have fun with your kids during a trip
Children tend to get bored very quickly, especially when traveling long distances. If you have a DVD player in the car, make sure you bring a lot of movies for the little ones during the trip. Portable games and books are also great for long trips, both in the car, train or on the plane.
As for your destination, it would be advisable to choose a suitable place for the whole family, where everyone can have fun and learn from the experiences. Live shows, amusement parks, zoos and all other children's attractions are ideal for a trip alongside little ones, helping them have fun and create memories that last a lifetime.
Choose a hotel that is suitable for both adults and children
If you plan to stay at the hotel where you are going to spend your holiday with the family, first make sure the hotel has facilities such as a swimming pool or a children's playground. Think well when you choose a hotel. A fancy, luxury hotel probably would not be as child-friendly as hotels specially designed for families.
If the hotel has a balcony, be sure to keep all the sliding doors locked so that the children can not get outside. Find the most popular hotels in the destination where you spend your holiday and read reviews to find out which ones are the most conciliatory for families with children.
You have to always carry food
Of course, food is an important element of every trip. But pretentious children might pose many problems when it comes to food. Before choosing a restaurant, you need to be sure that it also serves the food your children want to eat. If there is nothing you like nearby, you can at least try to locate a grocery store or a restaurant where sandwiches are sold, from which everyone can choose something to eat.
Most hotels are located in areas close to grocery stores, giving their customers the opportunity to easily purchase something before going for a family adventure. If you travel by car, buy healthy snacks, nuts, cashews, seeds, fruits and plenty of water so that no one is hungry while driving.
Put in proper clothes
It is great to give children a certain responsibility by allowing them to make their own travel luggage. However, it is possible to get to the hotel and realize that they did not get the appropriate clothes for the climate in that location or forgot their bathing suits.
That's why you'd better make a list of packing clothes and give it to your children before making your bags. This will avoid additional costs and loss of time through stores for forgotten hair accessories or casual t-shirts.