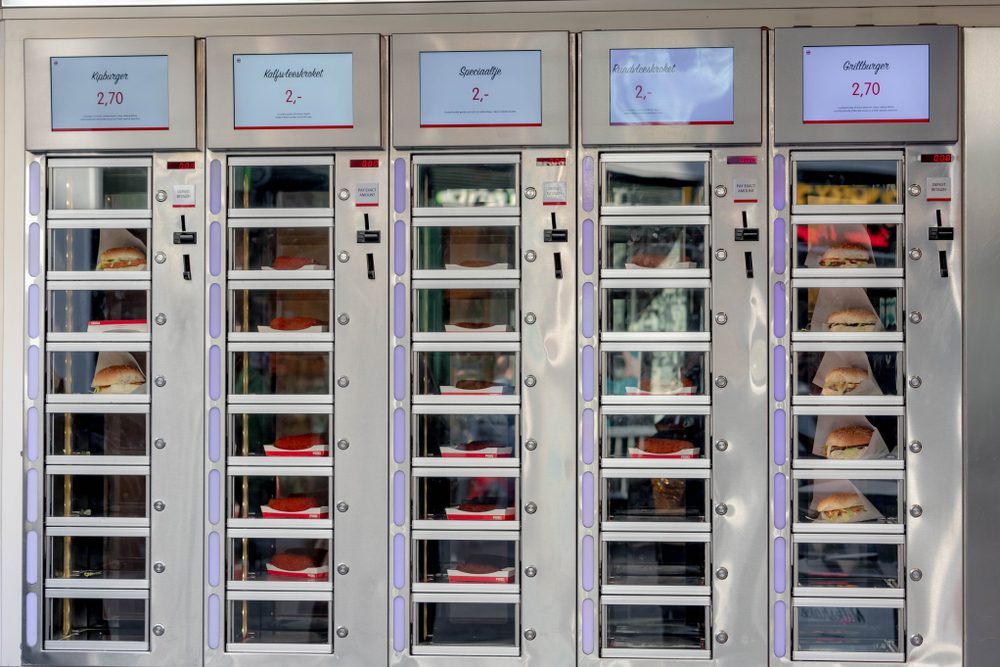 #1 Vending machine restaurant
Have you ever wondered if that New York vending machine restaurant was still operating? Because while that one has been shut down, another one in the Netherlands has been seen as having success over the years. The restaurant, called FEBO, is thought to be the fastest fast food place in the country, as everything you would want from their menu is already done and hot, just waiting to be dispensed by the machines.
And while you may think it is not the best idea to eat there, it has a lot of options, including veal or beef croquettes, and people actually seem to be going. Whether it's because of the low prices (nothing costs more than $10) or the novelty of it all, it's still going strong!
(Visited 4,580 times, 1 visits today)