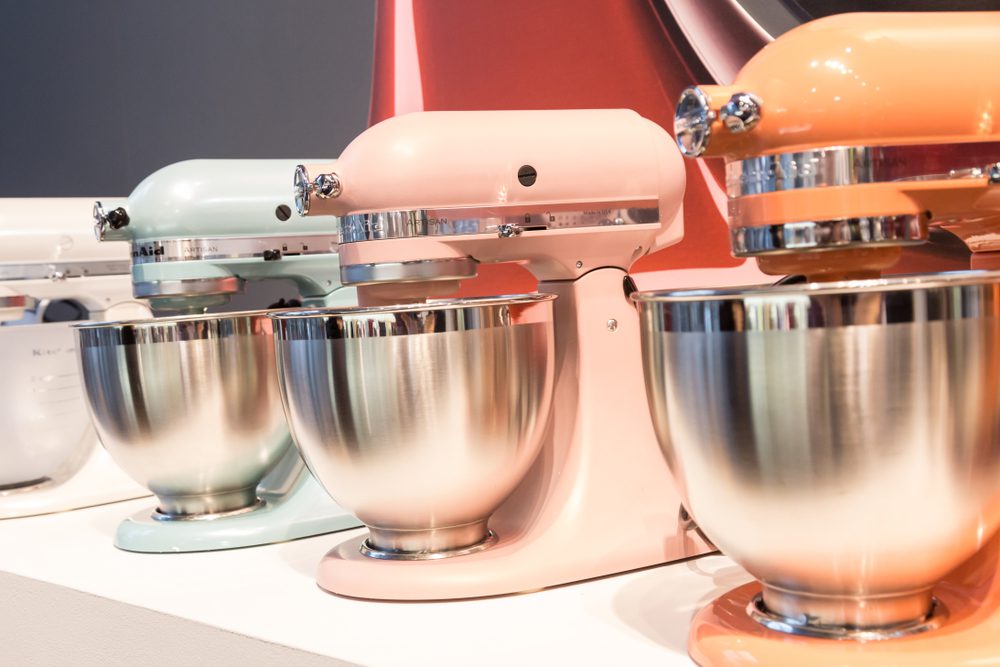 KitchenAid stand mixers
Look at any well-known baker, party chef, or even normal chef, and we guarantee that they will have a KitchenAid stand mixer in their kitchens! These stand mixers have risen to the status of stars and are must-have items in anyone's kitchen, not only because of how useful they are but also because they are extremely durable.
And the best thing yet is that ever since 1941, they have been made in the same Ohio factory! Even today, the factory is still running and about 700 employees make sure everything's ready to get on the shelves! The only downside is their price, but there's nothing a little bit of budgeting can't solve!
(Visited 66,579 times, 1 visits today)