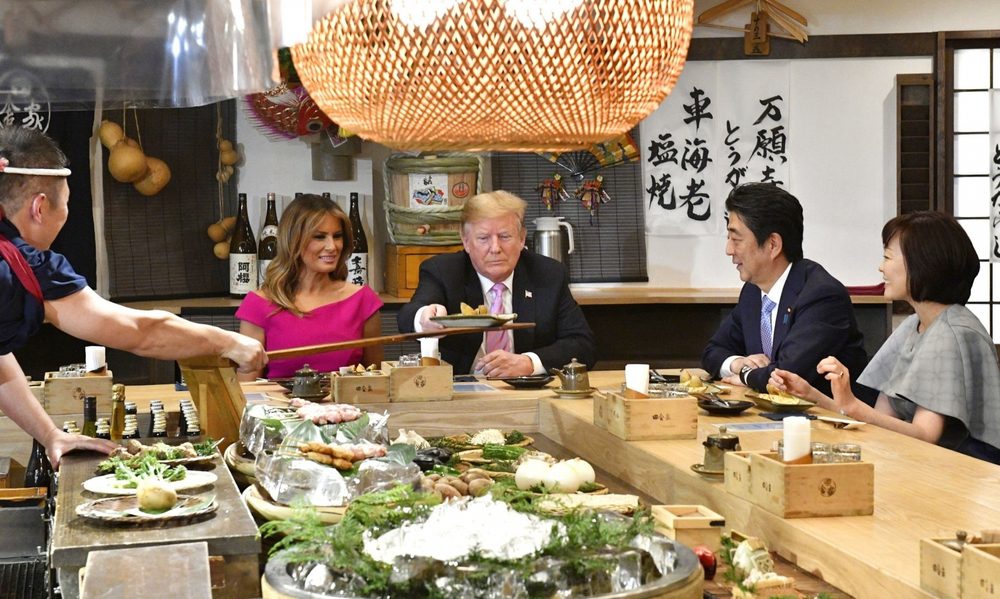 The company of women
After buying the Miss Universe Organization, Mr. Trump found himself in the business of young and beautiful women. They all craved for his advice and approval, which he was fully aware of. For instance, Temple Taggart, a 21-year-old Miss Utah, was simply startled by the way he treated young contestants like her back in 1997.
The way she recalls it, Trump decided to introduce himself in a rather unusual and INTIMATE manner: he went straight to her and kissed her on the lips. And yes, at the time, he was still married to Marla Maples. Naturally, when asked about the incident, Donald Trump disputed this, saying that he's extremely reluctant to kiss strangers on the lips.
But Ms. Taggart remembers very well that it wasn't an isolated incident. After a while, Mr. Trump invited her into his Trump Tower, delivering another unwelcomed kiss on her lips. After bragging about his connections to various elite modeling agencies, he recommended she lie about her age and tell the agencies that she's 17.
Ms. Taggart didn't understand what was wrong with her actual age, as she was only 21 years old, but Trump explained to her that she was already too old. Mr. Trump's involvement in the pageants was completely unexpected, and it came with very harsh judgments.
For instance, Carrie Prejean, a 21-year-old girl who participated in the Miss USA contest back in 2009 as Miss California, remembers Mr. Trump personally evaluating all women at rehearsal. He used to pick outfits for these girls that were just as revealing as a bikini and line them up on stage, just for him.
(Visited 1,903 times, 1 visits today)