…Have you ever watched any sports games with female players?
I don't know what you think but we believe that whenever there are women on TV, the majority of people in the country are on their couches, watching them. The same rule applies to cheerleaders, news anchors, singers, actresses, and female sports players.
I've always thought that there are people who are crazy about sports. They know all the players on the team, they rush to buy tickets as soon as possible, they don't miss a game, and they intensely live every moment that occurs on the field.
However, if you are one of those people who are not passionate about sports, I'm about to give you a good reason why you should reevaluate your thoughts: female sports players. They are strong, powerful, competitive, and always ready for some action!
We were curious to discover who the most appreciated women in the sports industry were, so we did some digging to discover them. If you want to see exactly who the 10 female sports players who will blow your mind are, make sure to read along with us to find out!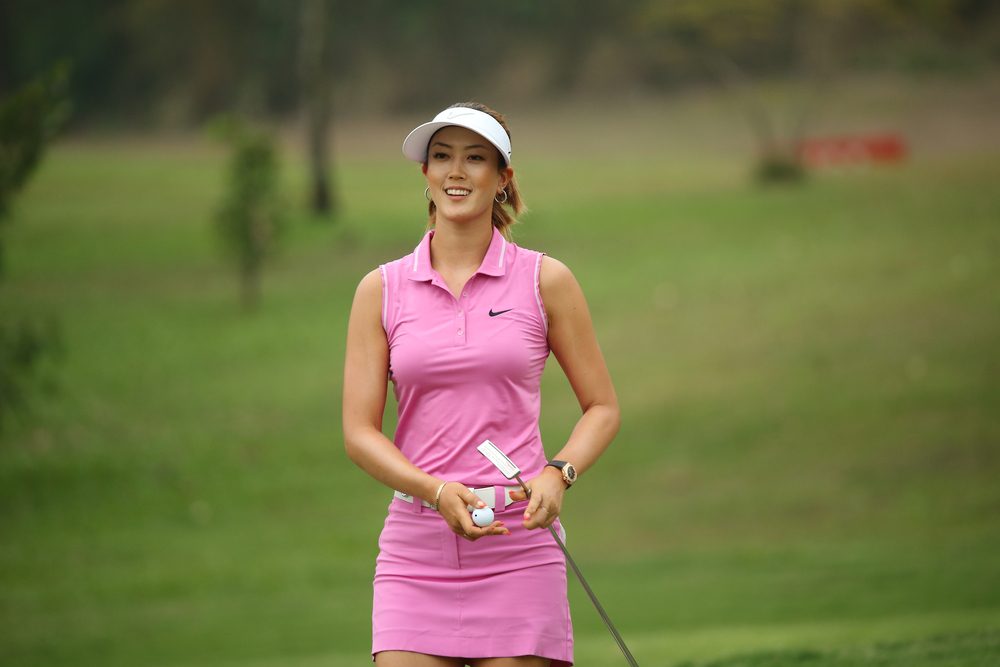 10. Michelle Wie
We are starting off this list with Michelle Wie, an expert golfer who is known for the fact that she became the youngest player that qualified for the United States Golf Association (USGA) amateur championship. During that time, she was only a 10-year-old child, but she was very determined to obtain what she wanted.
Wie liked being the youngest one in several tournaments, so she just kept going! This woman also turned out to be the most youthful medalist in the United States' Women's Amateur Public Links.
9. Caroline Wozniacki
Caroline Wozniacki, a Danish professional tennis player born in Poland, is very popular for her defensive qualifications and her footwork, which made her the winner of 30 Women's Tennis Association (WTA ) singles titles and also two doubles titles.
She is considered to be one of the most beautiful women in the sports industry and also one of the most devoted to her passion and work.  Wozniacki is considered to be the first Scandinavian female sports player who managed to hold the top ranking position as an athlete.
8. Anastasia Luppova
If you thought that billiards is only a society game people play when they hang out, you are actually wrong, because it's considered to be an international sport!
Anastasia Luppova is a Russian woman who is one of the best billiards players in the world. She won the European championship in the Russian pyramid two times and she is also number one in Moscow in the dynamic pyramid, and Master of Sports.
In 2019, Anastasia Luppova was the champion of the Miss Billiards contest, so we can say that this woman really knows what she wants!
7. Becky Hammon
The 7th woman on our list is a former professional basketball player, named Becky Hammon. After she retired from her career as an athlete, she started working as a coach for the Antonio Spurs of the National Basketball Association (NBA).
Even though she was born and grew up in the US, in 2008, Hammon became one of Russia's citizens. The athlete represented her new country's national team at the Olympics in two different periods, 2008 and 2012, to be exact.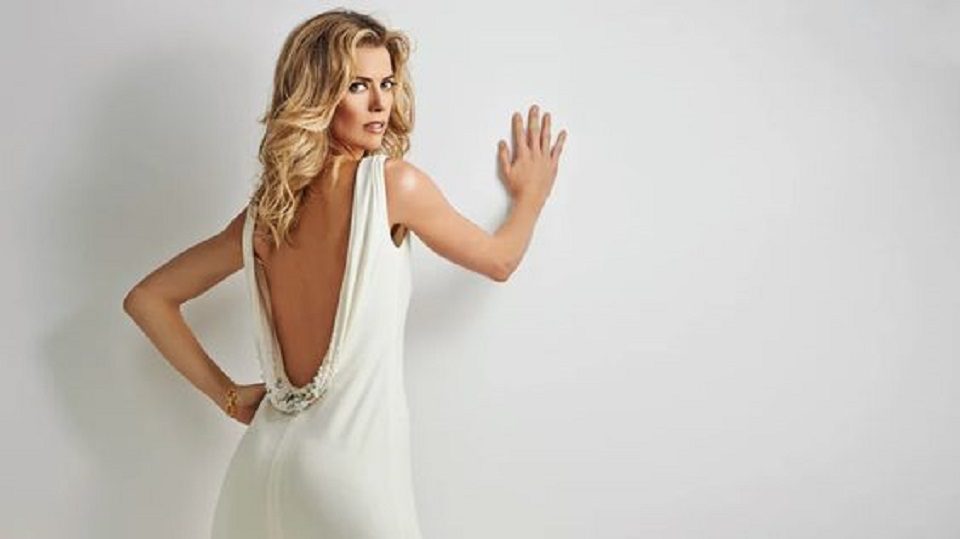 6. Anna Rawson
Another beautiful female sports player is Anna Rawson, who is a qualified golfer and also a model from Australia. She started her career as a model when she was only 16 years old and she was one of the finalists in the Australian "Dolly" Magazine cover contest.
In 1999, young Rawson felt like she needed something new in her life, so she focused her attention and capabilities on golfing. She practiced a lot and she tried to be one of the best, so she managed to become a member of the Australian National Squad in 1999.
Besides her beautiful looks, she is also popular for the fact that she was part of the LPGA Tour and the Ladies European Tour.
5. Ana Ivanovic
We are halfway done with this list and our number 5 is Ana Ivanovic, a very attractive Serbian woman. In 2003, she joined several competitions as a professional tennis player and she managed to win 14 WTA Tour singles titles, together with one Grand Slam singles title.
All the contests really paid off for her, because despite her fame she earned more than $16 million. In 2011, Time magazine named her one of the "30 Legends of Women's Tennis: Past, Present, and Future". And this is not all!
This player is highly appreciated in the whole world and many magazines considered her to be one of the most beautiful females that ever existed. In addition to that, the reporter Matthew Cronin added her to the list of Top 100 Greatest Players Ever, which consists of both males and females.
4. Alicia Sacramone
Alicia Sacramone is both a good-looking and talented girl from Boston, Massachusetts. She's had an athlete's spirit ever since she was born and when she was just 5 years old, she started dancing and three years later, she began training as a gymnast.
Sacramone was very good at both of them, so in 2002, she started to compete in the exclusive ranks and a year later she joined the country's national team.
This brilliant girl managed to win 10 gold medals in only 6 years and she is one of the players with the most medals obtained in gymnastics, along with Nastia Liukin and Shannon Miller.
Her accolades don't end here, because she is the second-most decorated American gymnast when it comes to World Championship history.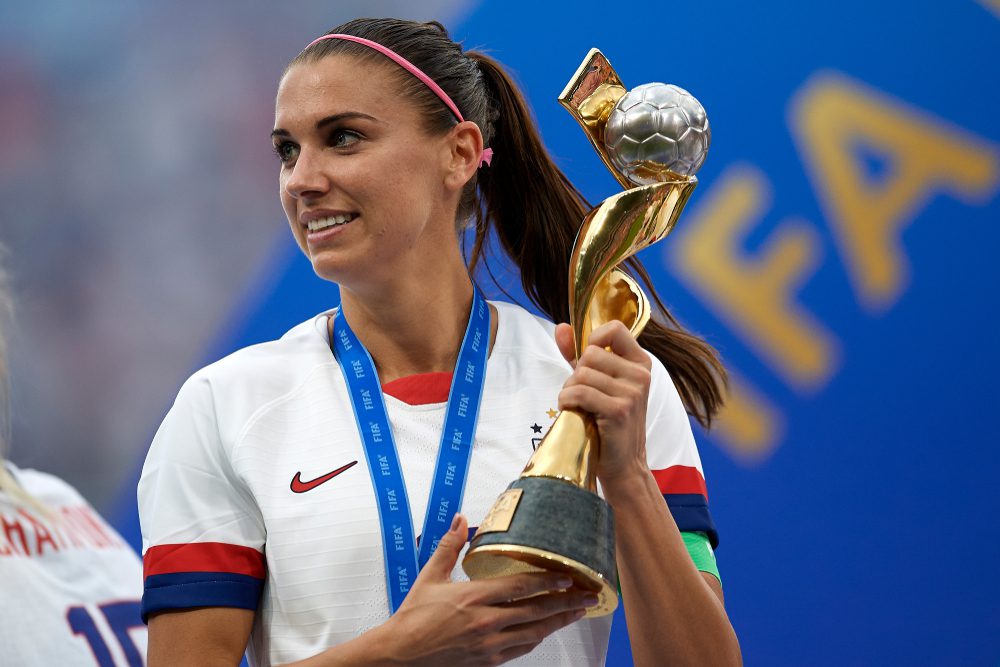 3. Alex Morgan
…We're almost there with this list! 
Number 3 on our "inventory" is Alex Morgan, a beautiful girl from California. She is one of the strikers at the National Women's Soccer League club Portland Thorns FC and at the U.S. Women's National Team.
In 2011, she was registered as number one at the WPS Draft by the Western New York Flash, the same place where she made her career debut. In addition to that, she was also named U.S. Soccer Female Athlete of the Year.
…What can we say? She is one hard-working girl!
2. Alana Blanchard
Our number 2 girl, Alana Blanchard, is a professional surfer and sometimes she likes to work as a fashion model. Besides being a champion at several contests, such as The Women's Pipeline Championships in Hawaii and The Volcom Pufferfish Surf Series in Pinetrees in Kauai, she is also a businesswoman.
Blanchard has her own show, called Surfer Girl, which is about her life as a licensed model and surfer in Kauai. In addition to that, she also designs Rip Curl swimwear.
1. Brittney Palmer
…Here is the number 1 female sports player that will blow your mind! 
Brittney Palmer is a multitasking girl who likes to be involved in several domains, such as arts, modeling, and MMA fights. Even though she was born in California and enjoyed living there, she moved to Vegas for a while, where she was hired as a dancer at a club.
She's been an ambassador with UFC for more than 12 years and she is very popular as a spokesmodel and overall international personality.
Palmer makes sure to take care of her body every single day and this is why she doesn't skip her workouts and eats mostly healthy. As a result, she was named the se**est woman in MMA of all time.
…If you want to know more about some other beautiful women out there, make sure to check this article out as well: Top 10 Highest-Paid Models in 2022!
(Visited 13 times, 1 visits today)