Hotels are enjoyable places to stay. You don't have to be concerned about anything. Everything is taken care of for you. From the food to your laundry, and even to cleaning, with only a phone call away.
The staff is always courteous and helpful, making you feel as if they are the nicest people on the planet. They certainly make sure that your stay is as comfortable as possible, don't they?
But have you ever wondered what goes through the heads of the cleaning staff who serve various types of clients at their hotel? They're incredibly perceptive people with a lot of hidden secrets.
From inappropriate cleaning to how they deal with disrespectful guests, these staff confessions expose some of the industry's most filthy secrets and will undoubtedly make you cringe.
8 Things The Hospitality Industry Is Hiding From You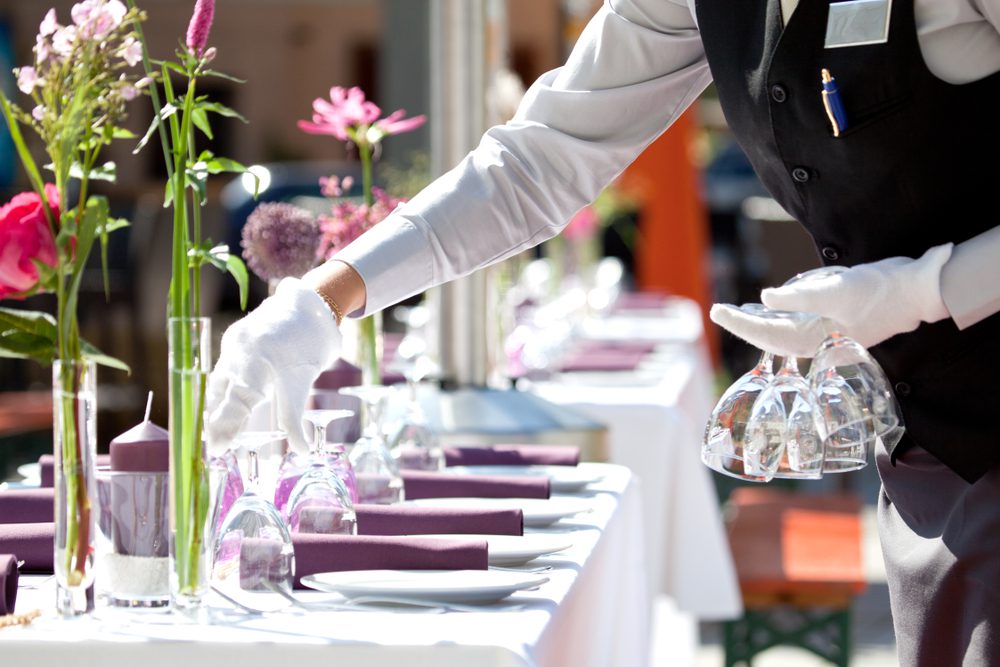 1. You can lose your room to someone with status
You reserved and paid for your hotel room months ago. However, if you're unfortunate, you can show up and find yourself without a room. Hotels, like airlines, occasionally overbook in order to avoid losing income from unsold rooms.
And if you're at the bottom of the totem pole, you can find yourself "walked" to another property. You won't have to pay for the new room, but it will be inconvenient.
When there isn't enough room in the inn, who gets walked? It depends, but if another visitor has hotel status and you don't, chances are you'll be the one lugging your bag across town. After all, hotels don't want to irritate their most devoted customers.
A single-night stay or a booking through a third-party site like Expedia may further increase your chances of ending up somewhere else.
2. Your free breakfast isn't really free
Free continental breakfasts are so popular among hungry visitors that several hotels are going all out with their morning offerings. Is that dish of eggs and waffles, on the other hand, truly free? Perhaps not.
For starters, the cost of the meal is simply included in the room rate, yet eating at the hotel may still be less expensive than taking the entire family to IHOP.
Then there's the matter of your complimentary coffee's hidden expenses. Free hotel breakfasts imply fewer wait staff employment, more waste damaging the environment in the form of all those throwaway plates and cups, and the health ramifications of the generally unhealthy cuisine you're eating.
3. Bargain hunters get a bargain experience
It's simpler than ever to locate a great deal on a hotel stay online, but you should be cautious about how you book your accommodation. Making a reservation through a site like Expedia may result in a less-than-pleasant stay.
Some hotels assign visitors who book through third-party services the least appealing rooms since the hotel generates less money on their stays and the clients aren't generally repeat customers.
Reservations made through Internet discount sites are more likely to be assigned to one of the lower-quality rooms. Those guests did not choose a property based on quality; they chose based on price.
If the hotel feels you're a price-driven customer who won't return until you receive another great deal, it won't have much reason to go above and beyond. Want to get better care while saving money?
Call the hotel and see if they can match the pricing you saw on the internet. They could be willing to offer you a discount if you ask nicely.
4. The restaurant recommendations aren't exactly unbiased
Although the hotel concierge is a helpful resource, he might not be the best person to ask for unbiased restaurant recommendations.
Concierges may receive a commission for each person they refer to a certain restaurant, which means they may be directing you to locations that will fill their pockets rather than those that will serve fantastic meals.
Kickbacks are more frequent in mid-tier hotels than in high-end hotels. Even if he receives a commission for referring you to a restaurant, a professional concierge will still take you to a reputable restaurant, especially since you're likely to complain if you believe you were given lousy advice.
5. You might be able to get the fees waived
Resort fees and other vexing add-on expenses are the misery of all tourists. Not only do the fees significantly increase the cost of the accommodation, but they are frequently disguised, so you don't know your low-cost room rate isn't that low-cost until you check-in.
Furthermore, the "extras" you receive are sometimes absurdly inadequate – a few bottles of water and access to a tiny gym don't exactly qualify a hotel as a resort.
Fortunately, with a little gentle persuasion, you may be able to avoid paying these costs. If you don't use the facilities at all, or if any of them are out of service or don't work well (such as slow Wi-Fi), the hotel may deduct the expenses from your bill.
If you're attempting to negotiate rates, being a member of the hotel's loyalty club can help. It is not always possible to get the costs waived, but it never hurts to ask.
6. All rooms aren't created equally
The front desk staff may swear that every king room is the same, but they are deceiving you. Some rooms are truly superior to others, and if you ask nicely (and grease the wheels a little), you might be able to get one of them.
Here's one of the most common falsehoods told by front desk agents: "All the rooms are practically the same sir," Bullsh*t! A corner room, a room with a bigger flat screen, a room with… a larger bathroom with two sinks are all common.
Being nice and maybe surreptitiously slipping over a $20 note could earn you one of the better rooms, if not an upgrade.
7. The bedding might be dirty
The bad news for germophobes is that the hotel may not be cleaning all of the linen between guests' visits. Although sheets are washed on a regular basis, bedspreads and blankets are cleaned on a less frequent basis.
"We wash the sheets every day, but the blankets are usually only laundered once a week." What about the bedspreads? If there is no obvious stain, perhaps once a month.
The hotel's duvet isn't the only item that isn't as clean as it appears.
8. Even touching the minibar could cost you
Even the most inexperienced hotel visitor understands that opening a little bottle of whiskey from the minibar costs a considerable price. What you may not understand is that simply picking up that package of Pringles may result in an additional fee on your account.
Many hotels feature computerized minibars that detect when you reach for one of their goodies. Unsuspecting visitors or their children who tamper with the objects may be charged even if they did not eat anything.
Most hotels will reverse charges for products you didn't eat or drink, but you should double-check your account when you check out to avoid any surprises.
You might also like:
(Visited 3 times, 1 visits today)